Hide Bonus Offers
| | | | | |
| --- | --- | --- | --- | --- |
| #1 | BetOnline Sports | 60% Up To $1,000 | Visit Site | BetOnline Sports |
| #2 | Bovada Sports | 50% Up To $250 | Visit Site | Bovada Sports |
| #3 | BetUS | 125% Up To $2,500 | Visit Site | BetUS |
| #4 | Everygame | 100% Up To $500 | Visit Site | Everygame |
| #5 | MyBookie | 100% Up To $1,000 | Visit Site | MyBookie |
Betting Guide for the 2022 World's Strongest Man – Contender Analysis and Winner Prediction
The 2022 World's Strongest Man contest will go down in Sacramento, CA, between May 24 and 29. Across the course of five grueling days, 30 of the toughest athletes on the planet will battle it out for the prestigious prize.
Tom Stoltman heads into the competition as the defending champion, claiming his first WSM title last year. But the 27-year-old Brit will have to fend off big hitters such as Brian Shaw and Martin Licis if he wants to defend his crown.
I decided to create this 2022 World's Strongest Man betting guide to help YOU win money on the event. You will be pleased to learn that I analyze all the top contenders, share my WSM betting tips and strategy, and provide my World's Strongest Man prediction.
First of all, you need to know where to bet on the 2022 World's Strongest Man competition.
Where to Bet on the 2022 World's Strongest Man
We are still waiting for the bookmakers to release their 2022 World's Strongest Man odds. However, it is only a matter of time before the top online sportsbooks publish their prices.
The best World's Strongest Man betting sites will have you covered when the time is right. The top WSM betting sites always deliver the goods, from high WSM betting odds to lucrative bonuses and promotions.
Not only will you find competitive odds and attractive offers, but you will also be able to take advantage of many other perks. For example, multiple baking methods, mobile betting, and speedy payouts are simply par for the course.
On top of that, all the best World's Strongest Man betting sites are 100% legal and legit. The top WSM betting sites will not let you down when it comes to safety and security.
2022 WSM Lineup, Events, and Key Information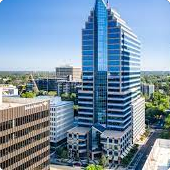 Dates: May 24-29, 2022
Venue: Capitol Mall, Sacramento, CA
Edition: 45th
Competitors: 30
Defending Champion: Tom Stoltman
Sacramento's Capitol Mall is the venue for the 45th edition of the World's Strongest Man contest. The competition returns to Sacramento for the second year, following Tom Stoltman's triumph in 2021.
Twenty-five athletes competed in last year's event, but the 2022 WSM lineup features 30 names. Before we go any further, let's check out the 2022 World's Strongest Man roster in full.
World's Strongest Man Lineup for 2022
Tom Stoltman (United Kingdom)
Brian Shaw (United States)
Maxime Boudreault (Canada)
Rauno Heinla (Estonia)
Pavlo Kordiyaka (Ukraine)
Rob Kearney (United States)
Gabriel Pena (Mexico)
Kelvin de Ruiter (Netherlands)
Kim Ujarak (Greenland)
Mark Felix (United Kingdom)
Pa O'Dwyer (Ireland)
Shane Flowers (United Kingdom)
Jean-Stephen Coraboeuf (Australia)
Bobby Thompson (United States)
Aivars Smaukstelis (Latvia)
Adam Bishop (United Kingdom)
Evan Singleton (United States)
Eythor Ingolfsson Melsted (Iceland)
Konstantine Janashia (Georgia)
Trey Mitchell (United States)
Mika Torro (Finland)
Peiman Maheripourehir (Iran)
Luke Stoltman (United Kingdom)
Grzegorz Szymanski (Poland)
Kevin Faires (United States)
Nedzmin Ambeskovic (Bosnia & Herzegovina)
Gabriel Rheaume (Canada)
Martins Licis (United States)
Gavin Bilton (United Kingdom)
Oleksii Novikov (Ukraine)
The 2022 WSM lineup features four previous winners of the competition. Tom Stoltman will be aiming to defend his title, while Brian Shaw, Martin Licis, and Oleksiy Novikov will be hoping to reclaim the award in Sacramento.
Almost 50% of the roster is made up of athletes from the United States and the United Kingdom. In total, there are seven US athletes and six UK athletes – including Tom Stoltman's brother, Luke.
It's time to examine the 2022 World's Strongest Man schedule and events.
2022 World's Strongest Man Events and Schedule
Qualifier Day 1 (Tuesday, May 24) – Loading Race and Deadlift Ladder
Qualifier Day 2 (Wednesday, May 25) – Car Walk and Log Lift
Qualifier Day 3 (Thursday, May 26) – Wrecking Ball Hold and Stone Off
Finals Day 1 (Saturday, May 28) – KNAACK Giant's Medley, Deadlift, and Flintstone Barbell
Finals Day 2 (Sunday, May 29) – Bus Pull, Reign Total Body Fuel Power Stairs, and Atlas Stones
The 30 strongmen will be split into five groups of six. Across the three qualifying days, the competitors will take on six challenges. The top athlete from each group will qualify for the finals, while the second and third-place athletes will compete in the Stone Off for a place in the finals.
The remaining ten strongmen will then battle it out in the finals. When the six finals events are complete, the athlete with the most points will secure the silverware.
The next section of this 2022 World's Strongest Man preview is dedicated to the reigning champion. Can Stoltman defend his title?
Can Tom Stoltman Defend His Crown?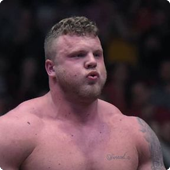 After finishing fifth at the 2019 WSM contest, Stoltman achieved second place in 2020. Last year, however, the giant Scotsman officially became the strongest man on planet earth.
Despite finishing second in his group in 2021, Stoltman dominated the finals. He won the Giant's Medley, Titan's Turntable, and Atalas Stones events and claimed second place in the REIGN Keg Toss event.
As a result, the 27-year-old edged out four-time WSM winner Brian Shaw by three points to wrap up his maiden title.
2021 WORLD'S STRONGEST MAN – FINAL STANDINGS (TOP 10)
#
Name
Nationality
Points
1
Tom Stoltman
United Kingdom
45.5
2
Brian Shaw
United States
42.5
3
Maxime Boudreault
Canada
36.5
4
Trey Mitchell
United States
35
5
JF Caron
Canada
34
6
Konstantine Janashia
Georgia
32.5
7
Luke Stoltman
United Kingdom
32
8
Adam Bishop
United Kingdom
27
9
Bobby Thompson
United States
23.5
10
Eythor Ingolfsson Melsted
Iceland
20.5
Earlier this year, Stoltman sealed Britain's Strongest Man titles back-to-back, winning four of the five events at Sheffield's Utilita Arena. That triumph only enhanced his status as the 2022 World's Strongest Man favorite.
At 27, Stoltman is still relatively young in the strongman world. Given that 40-year-old Shaw won the most recent of his four WSM titles in 2016, it could be argued that we have yet to see the best of Stoltman.
At the end of the day, Stoltman's consistency across multiple disciplines is what makes him the man to beat this year. If he dominates numerous events in Sacramento, he will be extremely difficult to stop.
And @stoltman_tom is just getting started. pic.twitter.com/eqp9to5xBz

— SBD World's Strongest Man (@WorldsStrongest) May 6, 2022
Other Top World's Strongest Man Contenders for 2022
Although the 2022 World's Strongest Man odds have yet to drop, we can still talk about the other top contenders for the WSM crown. After all, the 30-man lineup features four previous champions and a host of big-name stars.
When it comes to predicting who will win the 2022 World's Strongest Man contest, be sure to consider the following athletes.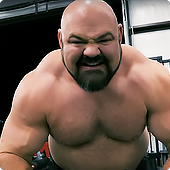 Brian Shaw
With a whopping 26 international competition wins to his name, Brian Shaw is the fourth-most decorated strongman in history. Only Zydrunas Savickas, Mariusz Pudzianowski, and Hafthor Bjornsson have clinched more titles over the years.
It is also worth noting that Pudzianowski is the only athlete to have claimed more WSM crowns than Shaw. Pudzianowski won five titles in six years between 2002 and 2008, before Shaw won four titles in six years between 2011 and 2016.
BRIAN SHAW'S TOP-THREE FINISHES IN WSM
2021: 2nd
2018: 3rd
2017: 3rd
2016: 1st
2015: 1st
2014: 3rd
2013: 1st
2011: 1st
2010: 2nd
2009: 3rd
As you can see, Shaw achieved a colossal ten top-three WSM finishes between 2009 and 2021. That tells you everything you need to know about this guy's staying power.
Last year, the legendary American returned to the podium for the first time since 2018. It could be argued that he is past his best, but you cannot write off Shaw when betting on the World's Strongest Man at the best online sports betting sites.
Martin Licis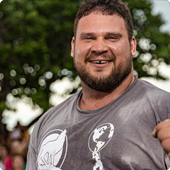 Like Shaw, Martin Licis a huge name in the strongman game. The Latvia-born 31-year-old has won multiple titles over the years, including the WSM title in 2019. Since being crowned the World's Strongest Man, "The Dragon" has added numerous accolades to his collection.
With Arnold Pro Strongman World Series, Rogue Invitational, and Arnold Strongman Classic triumphs under his belt, he will be confident of regaining the WSM title.
2022 ARNOLD STRONGMAN CLASSIC – FINAL STANDINGS (TOP 5)
#
Name
Nationality
Points
1
Martin Licis
United States
41
2
Oleksii Novikov
Ukraine
37.5
3
Luke Stoltman
United Kingdom
30.5
3
Bobby Thompson
United States
30.5
5
Rob Kearney
United States
28.5
As the table above details, Licis dominated the 2022 Arnold Strongman Classic back in March. He won the Stone to Shoulder event, came second in the Timber Carry, and recorded third-place finishes in the Double T Squat and Monster Dumbbell Press.
Having won the Arnold Strongman Classic just a couple of months ago, Licis carries a ton of momentum into the World's Strongest Man contest. Many people view the 2019 WSM champ as Stoltman's biggest rival.
Maxime Boudreault
This 2022 World's Strongest Man preview would not be complete without looking at the guy who finished third in last year's competition.
Maxime Boudreault finished second in three of the six final events in 2021, falling just short in the REIGN Keg Toss, Max Log Lift, and Atlas Stones. However, an eighth-place finish in the Giant's Medley and a last-place finish in the KNAACK Deadlift damaged his overall score.
In Iceland, the Canadian capped off a hugely successful 2021 by winning the inaugural Magnus Ver Magnusson Strongman Classic. He will surely fancy his chances of achieving even more success in 2022.
Trey Mitchell
There is a sense that Trey Mitchell is ready to make his mark on the strongman game in a big way. The 29-year-old American already has a host of notable achievements to his name. But his recent form suggests that he could challenge for a podium finish in Sacramento.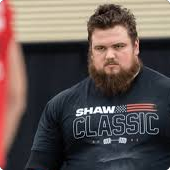 2017 Official Strongman Games: 1st
2018 Giants Live North American Open: 2nd
2018 America's Strongest Man: 1st
2021 World's Strongest Man: 4th
2021 Shaw Classic: 1st
2021 Arnold UK: 3rd
After securing his first career victory at the Official Strongman Games in 2017, Mitchell was crowned America's Strongest Man in 2018. Last year, he finished fourth in the WSM contest before winning the Shaw Classic.
Mitchell heads into the 2022 WSM with two finals appearances under his belt. Having climbed from eighth to fourth in 2021, he is on course to record his best-ever WSM finish this year.
2022 World's Strongest Man Betting Tips and Strategy
Before we get to my 2022 World's Strongest Man prediction, I want to share some WSM betting tips with you. The tips below will help you devise a successful World's Strongest Man betting strategy to help you win money!
Look Out for Underdogs Who Could Upset the WSM Odds
Naturally, big-name stars such as Stoltman, Shaw, and Licis always grab the headlines in the lead-up to the competition. But even the world's top strongmen can struggle to shine on the sport's biggest stage.
With that in mind, you should never disregard underdogs and outsiders when betting on WSM. Of course, backing the hot favorite is never a bad idea. But wagering a small stake on a potential sleeper who could upset the World's Strongest Man odds is also a smart move.
For example, Ukraine's Oleksiy Novikov was crowned the 2020 WSM. However, he failed to qualify for the finals in 2019 and 2021. If you backed Novikov in 2020, you probably got some tasty odds!
Use the History Books to Your Advantage
The first edition of the World's Strongest Man contest took place all the way back in 1977. Of course, the athletes who took part in the inaugural contest are not competing today. But you can use past records and trends when betting on the WSM.
WORLD'S STRONGEST MAN TITLES BY COUNTRY
Country
1st
2nd
3rd
Total
United States
12
8
10
30
Iceland
9
7
5
21
United Kingdom
6
3
8
17
Poland
5
5
–
10
Lithuania
4
7
–
11
As you can see, strongmen from the US have dominated WSM over the years. Americans have won three titles more than their Icelandic counterparts and have also claimed nine podiums more than their closest rivals.

Top Tip
It is also worth pointing out that only eight men have won back-to-back WSM titles over the years, highlighting the toughness of the competition.
In this day and age, countless records and statistics are readily available to bettors on the internet. So, there is no reason why you can't carry out your own research and use your findings to win cash.
Examine the Events and Disciplines
Certain athletes favor particular events and disciplines. Therefore, you must study the WSM schedule to learn about the challenges that the strongmen will have to face.
Some athletes prefer deadlifting, while others favor pressing movements. Some strongmen dominate the Keg Toss, while others command the Atlas Stones. If you can determine which competitors will dominate certain events, you could gain an edge over the WSM oddsmakers.
Remember that events vary from year to year. Different disciplines come and go, so it's vital you analyze the schedule to give yourself the best possible chance of landing your World's Strongest Man bets.
World's Strongest Man Prediction for 2022
The time has come to share my predictions for the 2022 World's Strongest Man contest.
Having analyzed the top contenders, I believe that Tom Stoltman and Martin Licis are best placed to claim the title this year. While Stoltman will be eager to defend his crown, Licis will be desperate to reclaim the title that he won in 2019.
Let's not forget that both athletes have already clinched big wins in 2022. Stoltman crushed the competition to win a second straight Britain's Strongest Man title earlier this year, while Licis produced a standout performance to win the Arnold Strongman Classic.
That concludes my 2022 World's Strongest Man preview. If you enjoyed this post and love gnarly sporting events like WSM, why not check out the betting guide for the CrossFit Games?