Hide Bonus Offers
| | | | | |
| --- | --- | --- | --- | --- |
| #1 | Bovada Sports | 50% Up To $250 | Visit Site | Bovada Sports |
| #2 | BetUS | 125% Up To $2,500 | Visit Site | BetUS |
| #3 | MyBookie | 100% Up To $1,000 | Visit Site | MyBookie |
| #4 | Everygame | 100% Up To $500 | Visit Site | Everygame |
| #5 | BetOnline Sports | 60% Up To $1,000 | Visit Site | BetOnline Sports |
World Series Game 3 Betting Preview – What to Expect Tonight in LA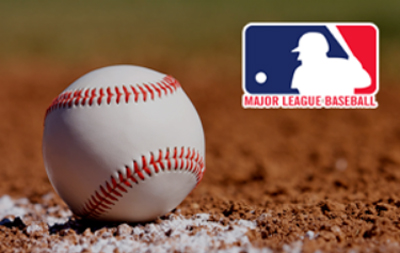 Well, that wasn't exactly the start that Dave Roberts and the Los Angeles Dodgers were looking for in the 2018 World Series.
After losing Game 1 by a 4-2 count, LA's offense was only able to muster up three hits in Game 2 – which resulted in another tough loss.
So the bad news is that Los Angeles is down 0-2 and essentially faces a must-win situation tonight in Game 3. The good news is the game won't be in Fenway Park again, as the series has shifted to the west coast.
It'll be a packed house at Dodger Stadium tonight at 5:09 pm local time, and as I said above, the home team needs to pull out a victory if they want to keep things interesting.
Boston took care of business on their home field, and now it's time for LA to do the same.
I want to preview tonight's action and help get you ready for what promises to be an intense battle filled with lots of big moments, so let's start diving right into the matchup.
The odds referenced in this post were taken from SportsBetting.ag on 10/25. They may have changed since the time of writing.
Looking Ahead to Tonight's Game 3
Where: Dodger Stadium – Los Angeles, CA
When: 8:09 pm EST
Coverage: FOX
Red Sox Starting Pitcher: Rick Porcello (RHP)
Dodgers Starting Pitcher: Walker Buehler (RHP)
Boston answered all questions as to who would start Game 3 after Alex Cora sent Nathan Eovaldi in for relief again in Game 2. The Red Sox right-hander was ultra-effective in Beantown, as he shut down the Dodger bats during the 8th inning on both Tuesday and Wednesday night.
After tossing such clean 8th innings in Games 1 and 2, it'll be interesting to see if Eovaldi is available out of the bullpen tonight. Will Cora again signal for his hard-throwing righty to come in and record key late-inning outs?
Or will the Red Sox skipper save Nathan's arm and utilize him as his Game 4 starter?
I guess we'll just have to watch how the game plays out tonight, and we'll have our answers then!
I can assure you that some of these decisions will come down to how effective Rick Porcello can be tonight, as he'll receive the ball from the get-go.
After striking out 190 batters in 191.1 innings and winning 17 games over the regular season, Rick has been just "so-so" thus far in postseason play. He'll hope to lower his 4.22 ERA he's currently sporting after throwing 10.2 innings against the Yankees and Astros.
As far as Los Angeles' pitching situation for tonight's all-important Game 3 goes, Roberts has turned to his 24-year-old rookie, Walker Buehler.
The Lexington, Kentucky, native has been dynamite all season long for "The Boys in Blue," just as he was in Game 7 of the NLCS last week in Milwaukee.
Buehler struck out 7 and allowed just one hit and one run over 4.2 innings to the Brew Crew, giving Roberts plenty of confidence to send the young right-hander out tonight.
Other than allowing a solo jack to Christian Yelich, Walker was able to stifle the Brewers lineup, plus get all the big outs when he needed them.
So can he do the same tonight against a Boston lineup that will be somewhat depleted without the use of a designated hitter?
Because that's the big question that Dodgers fans are asking themselves.
Red Sox Lineup Dilemma
We know we'll see J.D. Martinez in right field, likely kicking Mookie Betts over to center. Andrew Benintendi's left-handed bat isn't going anywhere, which leaves Jackie Bradley Jr. as the potential odd man out.
There has been some chatter about Mookie sliding over to 2nd base and sitting Ian Kinsler rather than Bradley Jr., but Cora says the likelihood of that happening is very slim.
What I project we could see is left-handed-hitting Brock Holt manning 2nd base, booting both Ian and Jackie to the pine to start tonight's game.
However, expect to see both make appearances at some point, especially Jackie as a defensive replacement for J.D. late in the game if the Red Sox are leading.
Regardless of who the BoSox send out to begin Game 3, all hands are on deck.
Don't be surprised if Alex ends up emptying his bench out, just as the opposing manager did during both games in Beantown.
Dave Roberts Has Choices as Well
If you watched Games 1 and 2 in their entirety, then you saw that the Dodgers' lead man isn't afraid to call on everybody in his dugout if and when specific scenarios arise.
After going "all righty" for the first two games of the World Series, you can bet your bottom dollar we'll see some changes tonight.
With Chris Sale and David Price on the hill, it was surely understandable that Dave would want to avoid any and all "lefty vs. lefty" matchups.
But things change now that Boston won't be sending out a southpaw.
I fully expect Joc Pederson and Cody Bellinger to start the game in the outfield, likely forcing Matt Kemp and Enrique Hernandez to backup duties.
The other change we'll see is Max Muncy replacing David Freese at 1st base, which will give the Dodgers a trio of left-handed bats to work with.
This will likely mean Brian Dozier takes a seat as well, moving Chris Taylor over to 2nd base to start the game.
How the possible variations pan out remains to be seen, but LA has no choice but to switch things up given where they currently stand.
Now that you have an idea of what the lineups should look like this evening, let's start focusing on the keys to the game.
Red Sox Will Win If…
They can get to Walker Buehler early and often.
Neither Clayton Kershaw nor Hyun-Jin Ryu was able to complete 5 innings, and the Red Sox will be looking to knock Buehler out of the game by then as well.
If the Red Sox can apply pressure early on the rookie pitcher, the Dodgers could be in for a long night.
Boston's top-3 bats (Betts, Martinez, and Benintendi) have delivered all year long, and that remained true during Games 1 and 2.
If they can get some help from the rest of that lineup, the champagne might be on ice in the visiting locker room for Saturday's Game 4.
Dodgers Will Win If…
Their bats come alive!
Even if Walker turns in another rock-solid performance, the Dodgers can't get back into this series unless they start scoring more runs.
A Matt Kemp solo home run in the 2nd inning of Game 1 has been the Dodgers' lone extra-base hit of the 2018 World Series.
Los Angeles knows that one extra-base hit every two games isn't going to cut it at this level, hence why we'll see multiple changes in Dave Roberts' batting order for Game 3.
One of the inserted lefties needs to bring some much-needed firepower to the lineup, as well as some exuberance and excitement.
The bottom line is that the Dodgers offense needs to come alive because asking their pitching staff to contain Boston's bats is an extremely tall order.
And Now for the Betting Advice
After comparing the prices at the top online sportsbooks, here's what I noticed. If you want to get behind Boston moving ahead 3-nil in this series, you'll want to place your wager on SportsBetting.ag
The +141 price tag attached to the BoSox for winning Game 3 straight up is more favorable than the +135 and +138 prices that Bovada and BetOnline are offering respectively.
On the flip side, you'll have to lay anywhere from -151 to -155 if you want to peg the Dodgers to emerge victoriously.
I prefer to stick to the ML bets as opposed to chasing the run line wagers, especially in this particular scenario.
And here's why.
While I understand that the Dodgers unequivocally need to win this game, I'm not about to lay -150 that they will. That represents absolutely no value to me, even playing at home without the DH.
Boston is 9-2 thus far in the 2018 Playoffs, and that includes a perfect 5-0 mark on the road.
I have about an equal amount of faith in Rick Porcello as I do in Walker Buehler, as either man is a candidate to pitch well or get lit up.
Chances are it'll fall somewhere in between, meaning this game will be won or lost by the bullpens and will likely come down to situational hitting.
When you take into account that 9 of Boston's 12 runs this series have come with 2 outs, it's clear that the Red Sox are up for the task.
To further hammer home that point of Alex Cora's bunch being clutch, Boston's bats are hitting .425 (17-40) this postseason with runners in scoring position and 2 outs.
Now look at the Dodgers, and you'll see that they've left 11 men on base while hitting a paltry .235 (8-34) with 2 outs so far in this World Series.
Case in point, unless something changes in a hurry, Boston winning the 2018 World Series will just be a formality.
I'm not ready to invest any hard-earned money on the Dodgers tonight, especially when I consider the disadvantageous price I'd have to lay.
But getting the scorching Red Sox at +141 tonight when they're the team with all the momentum?
I'm on board!
Have Fun and Enjoy the Game!
If the Red Sox win tonight and go up 3-0, fans in Boston might as well start prepping for the victory parade next week.
Because Boylston Street will be an absolute madhouse if and when that happens.
But it's still way too early for Bostonians to start counting their chickens before they hatch. If LA wins tonight, suddenly this thing is 2-1 and could go either way.
I'm not trying to put any unwanted or unnecessary pressure on the Dodgers; I'm just laying out the facts of the current predicament they are in.
So, as you can plainly see…
Tonight's World Series Game 3 couldn't have bigger or more meaningful implications.
Are you really willing to miss out on watching and betting this one?
I sure am not.