Betting on the World Population at the End of 2022

One of the most enjoyable aspects of writing is stumbling on unexpected subjects. Such as weird and wonderful betting markets.
I recently came across world population odds while trawling the net. To be more specific, these odds are centered around two questions. Will the world population reach 8 billion before or after November 15, 2022? And will India be the most populated country in the world by July 2, 2023?
Seeing as there are odds, you can wager on both proposition bets.
Why not consider these markets if you fancy a flutter on something outside of the norm? I'll be breaking both down for you today. In doing so, I'll be looking to arrive at a couple of conclusions about these bets.
For instance, will India overtake China as the most populated nation on Earth? And what will the world population be at the end of 2022? I'm hoping these world population predictions will win you some money from the market currently available on the Bovada betting site. At the very least, you should get a strong sense of where we are going as a planet!
Let's start with the current state of play on this floating ellipsoid we call home. Well, except for the aliens among us…
Current World Population in 2022 – Trending Figures
World Population: 7,976,077,785
Daily Births: 73,379
Daily Deaths: 36,745
Daily Net Change: 36,634
The figures above are accurate as of July 27, 2022.
Unfortunately, I cannot see into the future. But if we use the current world population as a guide, we can factor in some significant pieces of data to help better understand the best world population betting odds to target.
A few things to mention before we get started. First, the figures above have been taken from the world population review website. Second, it's important that you use these numbers to reference against any odds for the population of the world you go for. If betting with Bovada. Third, the sportsbook will only pay out any winning wagers if it matches those numbers.
So, how are things looking on the third planet from the sun?
Since January 1, 2022, we have had a population change of 7,619,872 people. That figure includes death to birth changes. Although it can be an uncomfortable subject to entertain, we will all leave this planet one day. You might as well get used to it!
Hopefully, we're not going anywhere anytime soon. We can expect a slew of new humans to join the planet from the other side of the coin. As I write this, that will invariably lead to changes in the numbers above, with the death rate almost half of what the birth rate stands at.
What's Significant About November 15, 2022?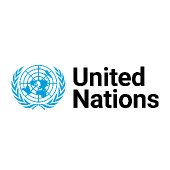 In the next section, I'll be getting to the world population odds provided by Bovada.
What's important about November 15, 2022? This is the date the sportsbook has targeted for the main wager in question. Now, this is not just any old day plucked out of the air. If you are looking to gamble for real money online, you should know that this is the predicted date when the world population will hit 8 billion.
That's a significant landmark in human history. And according to the UN's World Population Prospects 2022 report, it should happen this year. Remember, this is a prediction, hence the bet. The same can be said of another forecast within the report, which claims that India will replace China as the world's most populous country next year.
Today is #WorldPopulationDay! This year, the world's population will reach 8 billion. However, with rapid population growth and urbanization, problems such as pollution and waste are exacerbating.

It's vital to live sustainably for a more resilient planet 💚. pic.twitter.com/R2blBTOmLc

— UN Environment Programme (@UNEP) July 11, 2022
But can we expect both things to happen in November 2022, and July 2023, respectively?
Despite what you think of these numbers or the United Nations as an organization, it's likely. Current projections for 2030 suggest a global population growth of approximately 8.5 billion by 2030. A figure that will rise to 9.7 billion in 2050. For those of us lucky (or unlucky) enough to be around by 2080, we should be part of a planet that homes around 10.4 billion humans.
But pulling things back a little, let's consider dates that are closer to us right now. What will the world population be in December, for example? If we try to work that out, we could potentially crack this next bet and make a profit.
Betting on the World Population to Reach 8 Billion
On or Before November 15, 2022
-170
After November 15, 2022
+130
It's simple. The prop in question is to pick whether the world will reach 8 billion before or after November 15, 2022.
I guess the first thing to work out is how many more people we need to hit that figure of 8,000,000. As I write this, the official population of planet earth is 7,976,077,785. So, subtracting that figure from 8 billion leaves us with just 23,922,215 to welcome into this wonderful world of ours. Or, to put it another way, we need the population to increase by that last figure.
Hypothetically, that would be just under the entire population of Australia (26 million). Or a 100% increase in the combined populations of Belgium (11.6m) and Bolivia (11.2m). No biggie.
Of course, it's not that simple.
Will the world population reach 8 billion people by November 15? Who knows? That's the point of this bet, of course. You can get your money down and try to convince as many people as possible to "get it on," but I'm not sure the risk-to-reward ratio of handing out millions of oysters and Barry White CDs is a sound business model.
The other things to consider here are the average birth and growth rates. According to the UN, the planet is growing at the slowest rate since the 1950s. In 2020, it fell to less than one percent, which is pretty crazy. So, while some countries are experiencing population booms, others are seeing declining numbers from just a few decades ago.
Fertility Rates Are Falling
Despite the world growing steadily, the planet's population isn't exactly growing as fast as it could be.
Fertility rates are to blame for this. Total fertility rates are worked out as the number of children born to a woman should she love to the end of her childbearing years. It includes the bearing of children compared against fertility rates, specified by age, recorded the year before.
What a mouthful.
According to the UN's report, two-thirds of the planet's population resides in a nation or region with lifetime fertility rates of under 2.1 births per woman. This is close to the future reproduction level required for zero net growth if low mortality is factored in.
While that should give you an idea of where we are going in the long term, this data is arguably less helpful in determining when the population of the world hits 8 billion. But you can consider these trends, nonetheless.
Director of the Population Division of the UN Department of Economic and Social Affairs (DESA), John Wilmoth, also claimed that the COVID-19 pandemic had affected numbers.
"Further actions by Governments aimed at reducing fertility would have little impact on the pace of population growth between now and mid-century because of the youthful age structure of today's global population,
Nevertheless, the cumulative effect of lower fertility, if maintained over several decades, could be a more substantial deceleration of global population growth in the second half of the century."
Again, this is not essential to the prop but is useful information. Considering the basis of these trends, you can get a better idea of how much the world population is expected to grow between now and November 2022.
Here's my prediction.
Prediction and Pick for the World Population on November 15, 2022
Pick: On or Before November 15, 2022 (-170)
It's a tough ask to go against what the folks at the UN are projecting.
I don't think these figures were created by a coffee-high intern just back in Midtown Manhattan. They have been based upon what I am strongly suspecting to be genuine figures and data by people I expect to be a lot smarter than me.
Of course, that's not the only reason making up my rationale for predicting that the planet will hot over 8 billion folks by November 15, 2022. Albeit it is a strong one.
The figures make sense. Numbers don't lie, even if there is scope for marginal error on either side. But with this bet, you will be paid out if the magic sum is registered before OR on that date. Unlike predicting what happens in a TV show, for example, we live within the realm that you are gambling on here.
While the alternative wager pays out only if the world hits 8 billion after that date, which does, admittedly, seem like a decent play.
But all things considered, I think the worldpopulationreview.com website will show a total global population of 8 billion before November 15. When? I couldn't tell you a specific day. But I expect it won't be any sooner than one week before.
India to be The World's Most Populated Country on July 2, 2023
Even more than the world population odds, this one is a pick 'em.
A toss of the coin, if you will. Something that could easily be a yes or a no by the date above. There's no accurate telling whether India will take over China as the world's most populated country by July 2 of next year, but it looks likely.
For reference, here is a quick glance over the three most populous countries in the world. You can already guess who is at 1 and 2, of course!
| | | | | |
| --- | --- | --- | --- | --- |
| Nation | Population at Time of Writing | 2020 Population | Growth | Percentage of the World's Population |
| China | 1,425,886,193 | 1,424,929,781 | -0.00% | 17.88% |
| India | 1,417,314,625 | 1,396,387,127 | 0.68% | 17.77% |
| United States | 338,312, 903 | 335,942, 003 | 0.38% | 4.24% |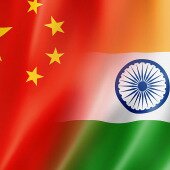 Perhaps the most telling stat here is India's growth rate is at 0.68%, while China's is at zero.
India's population in 2020 was 1,396,387,127 and is now 1,417,314,692. Compare that to China's 1,424,929,781 and 1,425,886,192, respectively, and it becomes obvious that India will be the world's most populous nation soon.
But before July 2, 2023?
I think so. Again, the numbers make sense. This projection is not foolproof, as factors could see China hold on to its title as the world's most populated country. But barring anything out there, I think the more balanced bet is with India surpassing its fellow-Asian nation.
More Advice for Betting on the World Population Odds
I love a good novelty bet.
Whether it's trawling crypto gambling sites for all kinds of wagers or betting on India to surpass China as the world's most populated country, you can find some interesting stuff nowadays. Even if you're not ready to commit to world population betting odds, they are worth consideration.
As I explained earlier, these props are, for the most part, going to be something of a guessing game.
All being said, I think my picks reflect the fact that I have done my homework. Still, that doesn't guarantee that my opinions on these matters will be accurate.
Will the world population reach 8 billion people? Yes, I believe it will. Will it reach that number by November 15, 2022? I think so. The same goes with India's number of inhabitants taking over China by July 2, 2023.
I guess now we play the waiting game with these world population predictions. One that is quite exciting, too. But while you linger, why not check out some of the other interesting wagers doing the rounds?
If you're into politics, for example, the 2024 US presidential election odds might float your boat?
AUGUST
Casino of the Month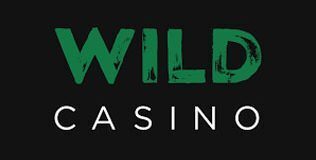 Welcome Bonus
250% up to $5,000
Read Review
Visit Site