Does the World Need Khabib vs. McGregor 2? If I Said Yes, Would You Believe Me?

A rematch between Khabib Nurmagomedov and Conor McGregor has been on the lips of many MMA fans for quite some time. Or to be precise, ever since Nurmagomedov submitted McGregor in the fourth round of their now infamous title fight at UFC 229 back in September 2018.
But does the world really need to see these UFC legends go at it again? Given how one-sided the first fight was, what could be gained from another walk down this avenue?
Other than money, of course. There is no getting away from the fact that a Khabib vs. McGregor rematch would generate the type of money that you and I could only dream about. But without the concern of cash, does anyone really care?
The short answer is yes. It is not hard to surmise that from the countless commentaries, threads, and opinion pieces generated by MMA fans across the globe. This fight is more popular than you would probably believe.
In light of Betway currently pricing Nurmagomedov as a -350 favorite to beat McGregor at +240, I'm going to attempt to answer this question — does the world actually need Khabib vs. McGregor 2 to happen? And if so, why?
Let's get started.
Khabib vs. McGregor – The Genesis of a Rivalry
Let me begin by refreshing your mind a little bit about the history of Khabib Nurmagomedov and Conor McGregor.
You know, it's crazy to look back at McGregor's ascent from brash, trash-talking contender to where he is at now.
How he swept through the featherweight division, toppling an all-time great in Jose Aldo in just 13 seconds to take over the world. The manner of how he became the first man to simultaneously hold two titles in separate weight classes in the UFC, and, of course, that fight with Mayweather that made him one of the richest athletes on the planet.
And who can forget the controversies that followed, including his legendary rivalry with Khabib? One that brought with it smashed-up buses, assault charges, and some of the most incendiary verbal warfare that the sport has ever entertained.
That night, McGregor took on the best lightweight that I have ever seen in the sport. Having followed Nurmagomedov from his early years in the UFC, I was convinced he would achieve the reign of dominance he now occupies.
But prior to McGregor moving up to featherweight, there was no beef between these two. In fact, both had exchanged pleasantries on Twitter, with Khabib asking McGregor for a shirt, and the Irishman suggesting both should train together.
Then there was the photo of Nurmagomedov posing with "The Notorious" following his win over Dustin Poirier at UFC 178.
But it seems the tide turned just before McGregor's first scheduled bout with Aldo in 2014 when he toyed with the idea of moving up to 155 pounds. Nurmagomedov, who was still a contender at the time, said that he would "smash" McGregor if it were so.
McGregor vs. Khabib 1
Naturally, a rivalry kind of took off from there. Although it would be some time before these guys would find themselves at the same weight, Khabib still spoke out against McGregor's plans to earn a shot against Rafael dos Anjos' lightweight strap.
As fate would have it, dos Anjos broke a bone in his foot, and McGregor's dreams were put on the backburner. He fought a late replacement in Nate Diaz and would go on to lose the first fight before avenging his loss six months later.
Within that timeframe, the belt changed hands when dos Anjos was blasted out of the cage by Eddie Alvarez.
Nurmagomedov, who was under the impression that he had a title shot awaiting, lost his shizzle when McGregor got the nod. This really set the tempers flaring for the Russian, who then had to watch the 155-pound division put on lockdown to accommodate McGregor's hiatus and subsequent fight with Mayweather.
Eventually, McGregor was stripped of the title, and Nurmagomedov, who saw a title fight with Tony Ferguson scrapped due to the latter's injury, beat Al Iaquinta to become champion at UFC 223.
But of course, it was what happened before this fight that led to the rivalry we know today.
Nurmagomedov had chastised Artem Lobov prior to that bout, which led to McGregor flying a private jet loaded with friends to New York to confront the star and his posse. Chaos ensued, and there was no doubt in anyone's minds that these two would meet inside the cage.
At UFC 229, McGregor got his wish, but he was completely outclassed. Following the fight, both sides clashed again, which led to lengthy suspensions and fines for both. Even if the contest was one-sided, the rivalry looked set to continue.
While there is no question that the rivalry between Nurmagomedov and McGregor is a competitive one, it is mostly personal. Regardless of the famous words McGregor uttered to the Russian inside the cage at UFC 229 — "It's only business" — this beef is absolutely personal.
But how can a rematch for what was a dominant win for one fighter be sold? Well, the answer is, where there is so much to be made, there will be a way.
Selling a Khabib vs. McGregor Rematch
A rematch between Khabib and McGregor just might break every single financial and pay-per-view (PPV) record that has ever been set in the UFC.
The first fight brought in an estimated 2.4 million PPV buys, which is 800,000 more than Diaz vs. McGregor 2, the second-highest-selling event in the history of the promotion.
Knowing this, it seems inevitable that we will see these two going at it again. Regardless of Nurmagomedov's status as champion, this is the most profitable rivalry in the history of MMA, and there is too much to be made by all three parties involved to be passed up.
As we know, McGregor is a promotional phenom and could singlehandedly sell a fight between himself and a refrigerator that would earn huge PPV numbers. Even with the one-sided loss against Khabib, there will be plenty of fans willing to purchase the rematch in the hope that he wins.
And those who will be buying the fight hoping to see him beat up again. That's the advantage a fighter has of being loved and hated, I guess.
But what could really make this fight sell like hotcakes is if a narrative could be sold that McGregor was not at his best that night. If McGregor and the UFC could convince fans that a 100% fresh, focused, and fully-functioning version of "The Notorious" would be ready for the rematch, that would really drive up interest.
And in a way, the seeds have already been planted for that.
McGregor's publicized private woes and distractions have been mooted as a potential reason for him looking so off-kilter against Nurmagomedov in the first fight. But objectively, he didn't look at his best. I can say that while admitting that Nurmagomedov looked great.
In his 40-second destruction over Donald Cerrone in January, he looked much sharper and focused. Although he was competing at welterweight, if that version can be matched up against Khabib, well, I'm interested to see the fight.
Can McGregor Beat Khabib in a Rematch?
While Conor McGregor could beat Khabib Nurmagomedov, the chances of him doing so are slim. Stylistically, Nurmagomedov is all wrong for the Irishman.
And that was proven in the first fight. McGregor was not just mauled and beaten up on the floor, but he also lost important exchanges on the feet. This was the area where McGregor was expected to do well but was dropped by an overhand right that pretty much summed his performance up.
But I believe we saw the worst of McGregor that night. As good as Nurmagomedov's performance was, even McGregor's haters — or at least those with a decent knowledge of the sport and of McGregor's capabilities as a fighter — would agree with that.
In order for McGregor to beat Nurmagomedov, he will need to bring an ingenious and unorthodox gameplan into the cage. All while capitalizing on his strengths on the feet, while trying to, at very least, deal with Nurmagomedov's prowess on the ground.
As this will be a five-round fight, McGregor will also have to be in the best physical shape of his career. Or at least be prepared to be dragged into murky waters.
In my opinion, McGregor's best chance of beating Khabib Nurmagomedov comes with a well-timed counter that knocks the Russian out or a magnificent blitz that catches him cold.
In terms of outworking Khabib, that is going to be very difficult to do. In fact, it is highly unlikely.
McGregor is a master of promotion but built his career on the ability to get inside a fighter's head. We saw how he used psychological warfare to eat at the likes of Dustin Poirier, Jose Aldo, and Eddie Alvarez, but against Nate Diaz and Khabib, it didn't work.
In his last fight, McGregor showed an almost saccharine level of respect to Donald Cerrone, and it was reciprocated by "Cowboy." In a weird way, this could potentially throw Nurmagomedov off.
If he flipped the script, it could play with Khabib's mind, but even that is a longshot. We have to focus on what he can do, physically, in order to get at whether he stands a chance in a rematch.
Can McGregor beat Nurmagomedov? Of course, he has a chance. But if I had to put my last dollar down, it would be on "The Eagle." He is that good, but what's more, he is such a bad matchup for Conor.
Do We Need to See a Rematch?
If you would have asked me this question just six months ago, I would have said no. And with a lot of confidence in that "no," I might add.
But McGregor really impressed me against Cerrone. It wasn't so much the win, but he looked different. Having heard the usual crap before about him being more focused and ready to show the world he was back in the game, I was pleasantly surprised.
Even before the fight, he seemed to have something about him that we haven't seen before. He was confident but not brash. It was almost as if he knew he had to get his act together or face a horrible period of future reflection about how he had blown it all away.
I think Nurmagomedov represents the biggest challenge there is to Conor McGregor's ego. With over a hundred million to his name, his own brand of whiskey, cars, houses, and last but not least, a beautiful family, McGregor's focus seemed to be on "The Notorious" for once.
He appeared to channel the fighter, rather than the character he produced in order to achieve this status of opulent bliss. Ironically, those material things didn't seem to make him happy, so hopefully, he is committed to joining the table of elite mixed martial artists once more.
It's easy to look back at McGregor's career with suspicion or claim that his path to the top was well-managed, but no one put in those performances. Dana White didn't knock Aldo out in 13 seconds, and his fanbase wasn't responsible for piecing up Eddie Alvarez to earn the lightweight title the following year.
So, it begs the question, do we need to see Khabib vs. McGregor 2? No. The world will turn as it always has, and the fight game will still go on.
But does McGregor need a rematch with Khabib Nurmagomedov? I believe he does. And while no one gives him a chance of beating the Russian, he won't be able to rest until he has the chance of proving everyone wrong.
If a truly committed and fully focused McGregor is the one doing the fighting, I'll be tuning in. Screw the beef, the rivalry, the money, and everything else; I just want to see this man be given the chance to do the unthinkable once more.
Will You Be Watching?
I think we can expect a Nurmagomedov vs. McGregor rematch to happen before both guys hang up their gloves, but let's hope it's sooner, rather than later.
While I completely understand those who don't give a rat's ass about this fight, I have stated my case.
What do you think? Would you watch Khabib vs. McGregor 2? Let me know in the comments section below.
And what about Khabib vs. Ferguson. That's still on the cards, too, but what are the odds of it actually happening?
August
Casino of the Month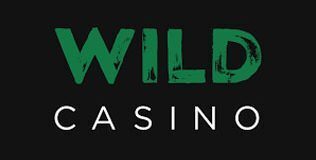 Welcome Bonus
250% up to $5,000