Odds and Prediction for the 2022 Women's NCAA Tourney

The Women's NCAA Tournament has been on the rise. Their popularity continues to grow as this will be the first year they use the "March Madness" branding.
We'll also see them expand their field from 64 to 68 teams. That only adds to the excitement of what should be a fun NCAA Tournament.
My 2022 Women's March Madness predictions should give you the inside track to filling out your bracket. Before we check out the 2022 Women's March Madness odds, let's talk about the best betting sites for March Madness.
Best 2022 Women's March Madness Betting Sites
These sites will give you the best chance to maximize your value for Women's March Madness betting. A few of these sites offer March Madness bonuses, so head over there to earn some extra cash.
SportsBetting.ag and BetOnline have been on top of releasing odds for individual games. They should be the first ones to release game odds. That'll help you make predictions for Women's March Madness.
Make sure you sign up soon, as the First Four for Women's March Madness begins Wednesday night. Now it's time to check out the 2022 Women's March Madness odds.
Latest 2022 Women's March Madness Odds
The best betting sites for March Madness have South Carolina as the favorite to win the NCAA Tournament. It shouldn't come as a surprise considering South Carolina has been the best team all season.
The odds for Women's March Madness have UConn and Stanford as South Carolina's biggest challengers. Everyone knows UConn's rich pedigree, and Stanford won the 2021 National Championship.
They have a sizable advantage over everyone else. However, every team enters March Madness intending to win the National Championship. South Carolina looks like the best Women's March Madness pick, but we can't hand them the trophy yet.
Speaking of South Carolina, let's talk about their placement in the Women's March Madness bracket.
Which #1 Seed Is Most Likely to Win?
South Carolina, Stanford, NC State, and Louisville are the four teams on the No. 1 line. Unsurprisingly, they are among the top six odds for Women's March Madness. I tipped it off in my last section, but South Carolina has the best chance to win among No. 1 seeds.
They were a No. 1 seed in last year's NCAA Tournament but lost in the Final Four. South Carolina opened as the No. 1 team in the AP Poll and hasn't looked back.
South Carolina flexed their muscle early, defeating six top 15 teams in their first 12 teams. However, they followed that up with an overtime loss to Missouri. That wound up being their only regular-season loss.
It looked like South Carolina would roll into the NCAA Tournament on a long win streak, but Kentucky pulled off a big upset in the SEC Championship Game.
Now that might have some wondering how far South Carolina should go in the 2022 Women's March Madness prediction. However, I'd advise everyone not to overthink this. South Carolina is still the best team.
South Carolina has three players averaging over 10 points, with All-American Aliyah Boston leading. Despite playing fewer minutes, Boston has topped her numbers from last season.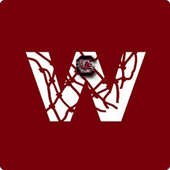 16.8 points
12.0 rebounds
2.6 blocks
1.3 steals
54.4 field goal percentage
There was no NCAA Tournament in 2020, but South Carolina was No. 1 in the AP Poll. They've always been one of the best Women's basketball programs, but Boston has made them a consistent National Championship favorite.
The biggest strength for South Carolina is their defense. Their 51.7 points allowed per game rank fourth in the country. That should carry over to March Madness.
Where will you have South Carolina in your Women's March Madness picks?
Other Women's March Madness Contenders
There's no denying that South Carolina is the best team, but how often do we see the best team lose in March Madness? Who are the top contenders for Women's March Madness betting? Let's check them out.
UConn (+350)
Can you believe UConn hasn't won a National Championship since 2016? UConn went years without losing and has one of the greatest winning streaks in sports history. They're ready to win another title.
We didn't see UConn's usual dominance this season. Their five losses are the most since the 2011-12 season. That shouldn't concern you because UConn didn't have their best player in Paige Bueckers.
She missed most of the season with a knee injury but returned in late February. Check out UConn's games since her return.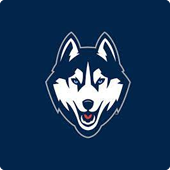 St Johns: 93-38
Providence: 88-31
Georgetown: 84-38
Marquette: 71-51
Villanova: 70-40
The final three games were in the Big East Tournament. Bueckers isn't playing major minutes, but I'd expect that to change in the NCAA Tournament.
Even without Bueckers, UConn was starting to hit its stride. They only lost one game since January 17 against Villanova. I'd say their performance in the Big East Championship Game was enough to show they're a better team.
I don't think you can ever count out UConn for March Madness. It'll be interesting to see where they find themselves in Women's March Madness predictions.
Stanford (+500)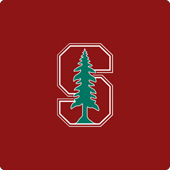 Stanford came into this season looking to defend their National Championship. They had an eventful start, beating two top 25 teams and losing three ranked games. Their final loss came against No. 1 South Carolina, which happened on December 21.
Stanford hasn't lost since, entering March Madness on a 20-game win streak. It sure looks like they're peaking at the right time.
However, there could be concerns about their strength of schedule.
Since losing to South Carolina, check out their games against ranked opponents.
@ No. 22 Colorado: 60-52 (W)
No. 8 Arizona: 75-69 (W)
They've only played two ranked teams, with both coming in January. We also didn't see them dominate either opponent, like South Carolina and UConn. Stanford did have three double-digit victories in the Pac-12 Tournament.
Stanford's offense isn't among the best in the country, but they have multiple scorers in Cameron Brink and Haley Jones. They're averaging over 13 points and seven rebounds. Jones did a great job in the Pac-12 Tournament, scoring 20, 17, and 19 points, respectively.
The Women's March Madness 2022 bracket lines up well for Stanford. Can they return to the Final Four and defend their title?
Sleepers That Could Win the Women's Tournament
It seems like South Carolina, UConn, and Stanford have the edge, but how much value do they present? The 2022 Women's March Madness odds leave the door open for multiple sleepers. Let's talk about them.
Baylor (+1500)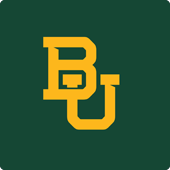 It's always interesting to see basketball teams succeed on the Men's and Women's side. The Men's team is a No. 1 seed, and you should check out where they land in the 2022 NCAA bracket predictions.
The Baylor Women's team is a No. 2 seed, but they look to replicate the National Championship of the Men's team in 2021.
Baylor had a rough midseason stretch, losing three of four games. If you take that out, they're 26-3. Like South Carolina, they suffered a disappointing loss in their Conference Championship Game. However, I think they'll bounce back in the NCAA Women's March Madness.
With Baylor, everything runs through NaLyssa Smith. Smith won Big 12 Player of the Year in 2021 and is putting up better numbers this season.
22.5 points
11.5 rebounds
1.2 blocks
55.0 field goal percentage
Smith will likely be the No. 1 pick in the 2022 WNBA Draft. That could change the odds for the 2022 WNBA Finals. I imagine she would love to end her collegiate career with a second National Championship.
Is Smith enough for you to consider Baylor a National Championship contender? I think they'll be a popular sleeper pick.
Iowa (+4000)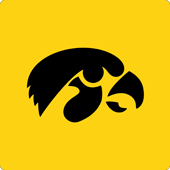 Does Iowa have what it takes to make a Final Four run? They only made it once in program history, but they've looked like a top contender all year.
In a rugged Big Ten, Iowa won the regular season and conference title that included five top 15 teams. Playing those top-tier teams throughout the season put them in a good spot for the NCAA Women's March Madness Tournament.
We just talked about Baylor's success with NaLyssa Smith. Smith is a great player, but the best player in Women's basketball is Iowa guard Caitlin Clark.
Good to see ESPN finally giving Caitlin Clark some decent recognition. pic.twitter.com/rfydFTrHgy

— Matt, Dr. Bunny Keeper ? (@05HAWKI) March 14, 2022
Clark was outstanding as a freshman, and somehow, her numbers have improved. She leads Division-I with 27.4 points per game and 7.9 assists. Her 8.1 rebounds per game make her an actual triple-double threat.
She has four 40-point games this season, including 41 points in the Big Ten Semifinals against Nebraska. Clark led Iowa to the Big Ten title with a seven-point victory over Indiana.
The biggest challenge for Iowa is they play in the same region as South Carolina. A potential matchup would take place in the Elite Eight. That'd be a star-studded game with Clark vs. Aliyah Boston.
Best Bets for 2022 Women's March Madness
It seems like we're on a crash course for South Carolina and UConn to play in the National Championship Game. South Carolina has been the best team all season, but UConn is beginning to round into form.
I still have them among my Women's March Madness best bets despite opening as the two favorites.
Then, we have Baylor and Iowa as my favorite sleepers. I think the March Madness Women's basketball bracket lines up well for Baylor. Even as a No. 2 seed, they have the best odds in their region. That speaks volumes to their National Championship hopes.
I love the value for Iowa because they have the best player in the county. If they defeat South Carolina, that momentum could carry them to the National Championship.
Like these predictions? Head over to Bovada to place your bets now.
Bet on the 2022 Women's March Madness

Visit Site
2022 Women's March Madness Predictions
Greensboro Region: South Carolina
Spokane Region: Stanford
Wichita Region: Baylor
Bridgeport Region: UConn
I'm going with a pair of No. 1 seed and No. 2 seeds for my 2022 Women's March Madness predictions.
I feel like I've talked extensively about South Carolina and UConn, so there's not much more I can say. At full strength, they're the best teams in the country. South Carolina should get a scare from Iowa, but I think they'll pull it out.
Baylor is our best chance for a sleeper to win the 2022 Women's National Championship. They have the star power to make a run, but can they defeat South Carolina in the Final Four?
That leads me to the National Championship Game. It shouldn't come as a surprise, but I'm predicting a matchup between South Carolina and UConn.
South Carolina won the first meeting, but I think UConn gets their revenge. Paige Bueckers should be at full strength, and she'll give UConn the edge. It should be a close game, but UConn will win their first National Championship since 2016.
Betting on Women's March Madness in 2022
The 2022 Women's NCAA Tournament should bring plenty of action. It seems like South Carolina and UConn are the best teams, but anything can happen. We saw one of UConn's top players go down during the season. What if that happens in March Madness.
Hopefully, the Women's March Madness betting preview helped you prepare for betting on the NCAA Tournament. Everyone could use an extra edge when making their March Madness bracket.
If you'd like an in-depth breakdown of betting on March Madness, check out the 2022 March Madness betting guide.
2022 March Madness Betting Guide
September
Casino of the Month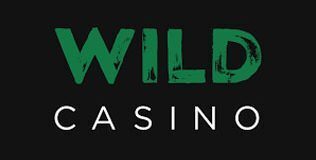 Welcome Bonus
250% up to $5,000