Hide Bonus Offers
| | | | | |
| --- | --- | --- | --- | --- |
| #1 | BetOnline Sports | 60% Up To $1,000 | Visit Site | BetOnline Sports |
| #2 | Bovada Sports | 50% Up To $250 | Visit Site | Bovada Sports |
| #3 | BetUS | 125% Up To $2,500 | Visit Site | BetUS |
| #4 | Everygame | 100% Up To $500 | Visit Site | Everygame |
| #5 | MyBookie | 100% Up To $1,000 | Visit Site | MyBookie |
Winning at Slot Machines on a Consistent Basis (A How-to Guide)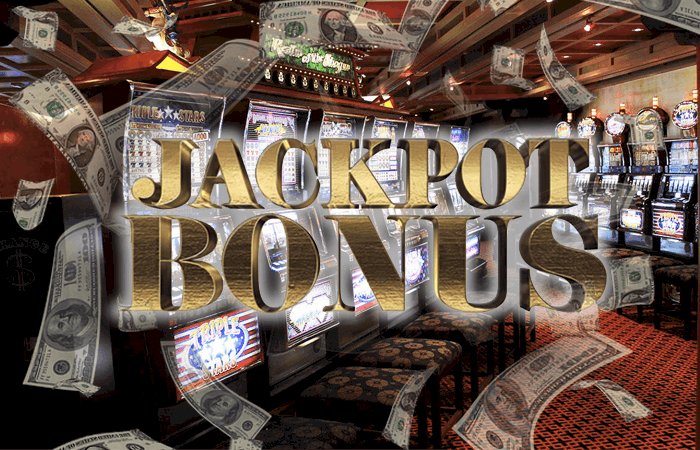 Slot machines are the bread and butter that pad the bottom line of casino operators everywhere.
People didn't coin the phrase "one armed bandit" just to be cute, and of all the gambling games you can choose from, slots are among the most volatile. After all, players can't control the outcome, so the result of every spin and session is premised on luck alone.
But even games of chance can be played smartly, so slot enthusiasts should always be ready to improve their skills.
I'm not talking about the same sort of skills that blackjack sharps deploy at the tables, so don't get me wrong there. The myth of slot machine strategies and systems as most people know them is a dangerous one, so it's important to throw the idea of controlling the game right out the window. You can't predict how the reels will land, machines don't get "hot" or "cold" based on a casino manager's whims, and jackpots are never due to payout.
Instead of subscribing to those old saws, slot players must strive to give themselves the best possible game conditions in order to reduce variance.
When you're flying blindly, it's easy to cram money into a machine that offers a lower payback percentage than it should. Whether it's the wrong make and model, a low coin denomination, or the presence of a progressive jackpot – slot machines can vary wildly when it comes to the player's overall likelihood of winning and losing.
The objective here isn't really about winning more often than the odds imply, but rather reducing losses over the long run.
That involves a relatively simple approach to slot machine strategy based mostly on game selection. If you can find machines with the highest possible payback percentage, you'll immediately secure greater equity over the long run when compared to the average player who doesn't know any better.
This guide was designed to show slot players exactly how to do just that. I'll begin by covering fundamental aspects of slot machine gameplay, like the role of return to player (RTP) and payback percentage rates.
Next, you'll learn about the reality of machine placement, while debunking a few myths about "hot" and "cold" slots. From there, I'll discuss the link between coin denomination and your odds of winning, dispel the appeal of progressive jackpots, and introduce you to the cost cutting power of the Player's Club.
When it's all said and done, you'll know exactly how slot machine strategy really works, making it simple to locate the most profitable machines in any casino you visit.
Mastering the Basics
When you hear the term "slot machine" said so many times, the concept can become a bit muddled. Press the button, watch the reels, win or lose – wash, rinse, and repeat.
But the slots of today have evolved significantly since your grandmother played.
The original 3-reel design has grown to 5 reels and beyond. Instead of a single pay line determining the result, modern slots typically use 20, 25, and even 100 pay line layouts. And along with the main game of connecting reel symbols, high powered video slots are equipped with bonus rounds, free spins, prize wheels, and countless other ways to win.
All in all, a rookie slot player has a lot to learn. If terms like 3-reel and pay line are unfamiliar to you, by all means search for an informative slot tutorial to get a better grasp on the basics. You can even fire up a slot simulator online to see how the games look and feel from the player's perspective.
It's also important to note that not all slot machines come
from the same source.
The industry has three dominant suppliers – Aristocrat Leisure, International Game Technology (IGT), and Bally – but a whole host of smaller firms are making headway into the market year by year. As a result, you'll start to notice certain flourishes like "stacked wild" symbols or the Megabucks progressive jackpot confined to a particular company's machines.
All slot players have their preferences and predilections, so do your best to learn as much as you can about the designer behind your favorite games.
The intricacies of gameplay and slot design are certainly important, but by far the most important lesson a slot player can learn involves payback percentage. Also known as the return to player (RTP) rate, payback percentage is the figure used to define every individual slot machine's long-term odds.
If you come from a table games background, you probably have prior experience using payback percentage to evaluate games, through a concept known as "house edge."
The game of blackjack is revered by sharp gamblers because it carries a low house edge of 0.50 percent when you play with basic strategy. In other words, for every $100 in wagers placed over the long run, the house can expect to win just $0.50 back from players.
That rate is 10 times better than you'll find on the roulette table, which runs at a 5.26 percent house edge rate on the American double zero wheels.
For slot players, payback percentage simply reverses the perspective, so you're measuring what the player brings back on average, rather than the house.
Take the ever-popular Wheel of Fortune video slot by IGT, which takes its cue from the iconic game show. This slot carries a payback percentage of 96.60 percent, so for every $100 you bet over the long run, you'd expect to bring back $96.60. Flipping it back to the house edge metric, that comes to a 3.40 percent disadvantage (100 – 96.60 = 3.40).
Slot machine payback percentages can vary wildly, running as low as 85 percent and as high as 99 percent, which is why game selection is such a crucial part of a successful strategy.
If you played the lower payback games exclusively, while missing the higher paying alternatives simply out of ignorance, you could easily rack up thousands of dollars in unnecessary losses.
Before I show you how to find the highest paying machines, however, it's important to clarify one thing. When you apply a metric like payback percentage or house edge, these figures should be considered as theoretical.
In other words, a machine with a 95 percent payback isn't guaranteed to payback $95 on any given $100 session.
Slot machines are extremely volatile in the short term, based on their inherently random nature. Nothing can control the outcome of a single spin, so within a short sample size, you'll go through severe swings. A $100 bill can evaporate in short order – and it will on many occasions. That's just the nature of the beast we call negative expectation.
On the other hand, you can put a penny in and hit big on the first spin when luck strikes like lightning.
In the short term, those payback percentage rates don't mean much at all. And believe it or not, your three hour, twice weekly sessions at the local casino don't come close to getting over the short-term hump.
When I refer to the long run, I'm talking about literal lifetimes, and not even yours or mine. No, the long run when it comes to probabilities extends through the lifetime of the machine itself, which equates to millions upon millions of spins.
I'm telling you this because many slot rookies succumb to the misconception that their results should always mirror a machine's payback percentage. That's simply not realistic given the game's randomization factor, so be sure to keep a sense of perspective when applying payback percentage.
I use the figure as a baseline guide to game selection, and when measured over the long run, you'll surely lose less when playing higher payback machines.
Mapping Out the Best Machines
But where does one find those more productive machines?
That my friends, is the question that drives sharp slot players everywhere.
Fortunately for you and me, years of data compiled by gaming regulators – and made available to the public online – provide a clear path to the most profitable machines.
Check out the payback percentage data provided by the Nevada Gaming Control Board, which breaks Las Vegas slot machines into four distinct regions:
Vegas Slot Paybacks by Location

1¢ Slot Machines
The Strip – 88.45 percent
Downtown – 88.66 percent
Boulder Strip – 90.42 percent
Las Vegas – 90.71 percent

5¢ Slot Machines
The Strip – 91.84 percent
Downtown – 92.08 percent
Boulder Strip – 73 percent
Las Vegas – 95.38 percent

25¢ Slot Machines
The Strip – 90.59 percent
Downtown – 94.48 percent
Boulder Strip – 96.39 percent
Las Vegas – 96.58 percent

$1 Slot Machines
The Strip – 93.03 percent
Downtown – 94.78 percent
Boulder Strip – 95.60 percent
Las Vegas – 95.74 percent

$1 Megabucks Machines
The Strip – 87.10 percent
Downtown – 87.55 percent
Boulder Strip – 91 percent
Las Vegas – 87.53 percent

All Slot Machines
The Strip – 92.12 percent
Downtown – 92.87 percent
Boulder Strip – 42 percent
Las Vegas – 93.62 percent
In every instance, you'll enjoy a higher payback rate by leaving the lights of The Strip behind and venturing into Las Vegas' other areas.
Let's say you enjoy the penny slots and usually hit The Strip by default. By doing so, you're up against an 88.45 percent payback rate on average, while a short drive to North Las Vegas would bump that up to 90.71 percent.
This pattern holds true across the board, even outside of Las Vegas. In any gambling locale, the most popular, tourist driven locations tend to offer lower payback percentages on slots.
This isn't some vast conspiracy based on "loosening" the machines, because as I mentioned already, nobody exerts control over an individual machine. Once the game is programmed with preset odds and probabilities, its payback percentage is constant (depending on in-game factors).
Instead, this locational trend derives from the inventory choices of casino operators. When a popular venue on The Strip knows full well that new players will always stream through the doors, it can get away with spreading a higher density of low paying machines.
After all, these are mostly tourists and recreational gamblers who don't know the score, so why not pad the house's edge just a bit?
On the other hand, a casino located in the sticks is forced to compete for customers. To ensure people take notice, these "Off Strip" joints tend to order a higher density of higher paying machines, thus creating a higher payback percentage average across the entire property.
As a general rule, savvy slot players steer clear of the big shiny casinos and bring their business off the beaten path. By doing so, you'll ensure a much higher selection of slots that lean toward the higher end of the payback percentage spectrum.
Moving Up in Stakes
Senior citizens and recreational gamblers generally swear by the penny slots, believing that the low wager size offers a less volatile experience.
Unfortunately, that instinct leads uninformed players to put their money behind poor payback percentages. A trend of slot machine design holds that increasing the coin denomination being bet results in an increased payback percentage.
This isn't a hard and fast rule, but using data provided by the Connecticut Gaming Division, you can see how coin denomination is linked to payback rate in the state's two major casino resorts:
Foxwoods
Coin
Payback
1¢
89.45 percent
2¢
91.42 percent
5¢
90.33 percent
25¢
91.84 percent
50¢
90.94 percent
$1
93.26 percent
$5
93.79 percent
$10
94.74 percent
$25
94.43 percent
$100
94.75 percent
Mohegan Sun
Coin
Payback
1/4¢
86.06 percent
1/2¢
85.83 percent
1¢
89.13 percent
2¢
89.58 percent
5¢
88.16 percent
25¢
91.76 percent
50¢
92.45 percent
$1
93.36 percent
$5
93.87 percent
$10
96.46 percent
$25
94.15 percent
$100
94.77 percent
Based on the numbers above, this lesson is about as easy as it gets.
When you have the bankroll to do so comfortably, climbing the coin denomination ladder vastly improves your payback percentage.
With that said, I always advise beginners to err on the side of caution, as playing too high is a recipe for disaster.
Take your time to build up a bankroll before making the leap, and always be prepared to scale back when the swings get too heavy.
Making Do Without the Progressives
Everybody wants to hit it big, and most slot players entertain visions of spinning their way to a life changing jackpot score.
And why not? Every year sees hundreds of lucky souls head out to Las Vegas or their local casino, only to return home with hundreds of thousands, or even millions, of newfound riches thanks to a major progressive jackpot.
Indeed, there must be a winner for every progressive jackpot eventually, but that's true with the Powerball and other lotteries as well. The lotto is still a terrible play based on the odds, though, and the same holds true with progressive jackpots.
For those that don't know, a progressive slot deducts a tiny fraction from every wager placed, and puts those funds into a special jackpot.
Over time, the extremely long odds against landing that jackpot cause it to grow and grow, with many of the major progressives reaching seven and eight figures.
These games, which are dominated by IGT's popular Megabucks machine, form the basis of those occasional "slot player strikes it rich" stories that keep players coming back for more.
Take a look below to see how the Megabucks machines have paid out their massive jackpots (from 2010 onward):
Megabucks Jackpot History
**(2010 – 2017)
| Date | Casino | City, State | Jackpot Amount |
| --- | --- | --- | --- |
| 08/08/17 | Fremont | Las Vegas, NV | $11,809,407.24 |
| 03/22/16 | Gold Dust West | Elko, NV | $12,515,708.83 |
| 03/14/15 | Westgate Hotel & Casino | Las Vegas, NV | $10,744,293.40 |
| 11/30/14 | Rampart Casino | Las Vegas, NV | $14,282,544.21 |
| 12/05/13 | MGM Grand Casino | Las Vegas, NV | $10,337,637.92 |
| 11/04/13 | MGM Grand Casino | Las Vegas, NV | $12,463,147.70 |
| 04/10/13 | Bonanza Casino | Reno, NV | $11,798,514.65 |
| 12/14/12 | M Resort | Las Vegas, NV | $17,329,817.67 |
| 06/15/11 | Grand Sierra Resort | Reno, NV | $10,379,294.92 |
| 04/22/11 | Aria Hotel & Casino | Las Vegas, NV | $10,636,897.78 |
| 01/21/11 | Aria Hotel & Casino | Las Vegas, NV | $12,769,933.87 |
| 02/21/10 | Reno Airport | Reno, NV | $10,422,754.08 |
As you can see, the Megabucks jackpot can remain intact for a year or more, growing to epic proportions during its longest droughts.
The reason this progressive, and others of a similar mold, don't hit very often is quite simple: the odds are absurdly long against players.
How bad you ask? Try 1 in 49,836,032 to hit a Megabucks jackpot, which somehow manages to make being struck by lightning (approximately 1 in 700,000) seem easy.
And as you probably suspect by now, playing any game with odds tilted that far in the house's favor creates inordinately low payback percentages.
Check out the payback data below, compiled by the Nevada Gaming Control Board, to see what I mean:

$1 Standard Slot Machines
The Strip – 93.03 percent
Downtown – 94.78 percent
Boulder Strip – 95.60 percent
N. Las Vegas – 95.74 percent

$1 Megabucks Progressive Machines
The Strip – 87.10 percent
Downtown – 87.55 percent
Boulder Strip – 88.91 percent
N. Las Vegas – 87.53 percent
When you decide to use your bankroll on Megabucks, or any other major progressive machine for that matter, your payback expectation drops by a full six percentage points. The already volatile game of slots transforms into something far more insidious, with a probability of success more akin to keno than a legitimate casino game.
You don't need to know much more than that about progressives. They're a great gamble if you're a high roller who can afford to take an expensive flier, but for the rank and file within the slot community, it's best to stick to the higher-paying standard machines.
Membership in the Players Club
On a last note, the best way to increase your profitability as a slot player is deceptively simple: join the Player's Club.
Every casino runs a similar slot club promotion, and they all work along the same general premise. Sign up for the club, and you'll get a card to carry while you play. When that card is inserted into the machine, the casino can track your play to generate data for its own internal purposes.
And as a reward for participating – and for playing a heavy negative expectation game like the slots – the Player's Club will credit your account with points based on your wagering volume. The more you spin, the more points you earn, and those points can be redeemed like cash throughout the duration of your stay.
Whether it's the M Life program at MGM Resorts' properties, Total Rewards at Caesars Entertainment venues, or the B Connected card at Boyd Gaming casinos – all of these clubs give you the power to earn significant rebates on your slot play.
When you can turn points into free lattes at Starbucks, or tickets to the in-house show, you're essentially putting money right back into your pocket. Dropping a $50 spot on the slots can hurt, but having the ability to earn points that score you a $49 buffet ticket for two turns the experience into a break-even deal.
Serious slot players can even earn complimentary rooms on their next visit, spa treatments, and other perks based on their high-volume play.
As Benjamin Franklin might say if he had slot machines back in his day,
a coin saved is a coin earned, and slot clubs are the most
effective way to save money on the machines.
Conclusion
Winning consistently at slot machines is hard. The casinos use machines that are designed to slowly drain your bankroll. Use the information above about how to win consistently at slots to even the odds.