How to Win Consistently at Casino Gambling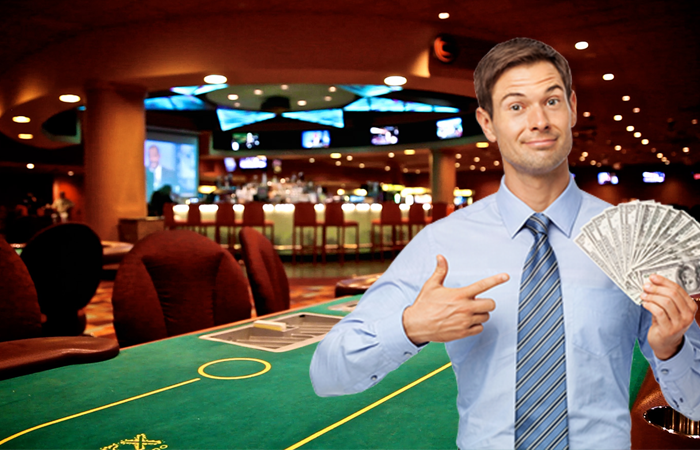 Every gambler loves the thrill they get after a winning session. And many want to know how to extend this into a prolonged winning streak.
The good news is that there are things amateur gamblers can do to win on a more consistent basis. But what's even more exciting is that professionals can guarantee long-term profits if they're skilled enough at the right games.
How do amateur and pro gamblers get to the point where they're consistently winning at casino gambling? Keep reading as I cover several ways that you can boost your chances of winning on a regular basis.
Figure Out Which Games Pay the Best
One fun thing to do as a beginning gambler involves sampling different casino games and figuring out which ones you like the best.
But if you're a serious gambler who's worried about maximizing your chances of winning, you need to choose the highest-paying games. Take a look at the list below to see some of the best-paying games vs. the worst ones:
Video poker = 0.46% house edge (9/6 Jacks or Better)
Blackjack = 0.5% to 2.0% (varies by table rules)
Baccarat = 1.06% (banker bet)
French roulette = 1.35%
Craps = 1.36% (don't pass line & don't come)
Pai Gow poker = 1.46%
European roulette = 2.70%
Let It Ride = 3.51%
Online scratch cards = 5.0% (varies by provider)
Caribbean stud = 5.22%
American roulette = 5.26%
Big Six = 11.11%
Keno = 10% to 40%
The best games with regard to house edge include video poker, blackjack, baccarat, French roulette, and craps. And these are the games that you should be playing to boost your odds of winning.
Find the Best Games
Knowing which casino games pay the most is only part of the equation. You also need to know how the house edge for the top-paying games can change based on the variation and rules.
Video poker is a perfect example because the house advantage changes based on the specific game and pay table you're playing.
9/6 Jacks or Better only has a 0.46% house edge. 9/5 Jacks or Better – which only differs by paying one less coin for a flush – features a 1.55% house advantage.
Blackjack is another example worth discussing, because the house edge varies based on the rules.
I've seen games with a house advantage as low as 0.30% when the perfect rules are in play. But the blackjack house edge can increase to 2.0% when there are too many unfavorable rules.
How do you find the best of the best?
The method varies based on the specific game you're dealing with. But overall, online search engines are your friend when looking for the top games and rules in land-based casinos.
Do enough research and you'll eventually find helpful resources that'll help you spot the best games.
With video poker, you can use a site called vpFREE2.com and look at which American and Canadian land-based casinos offer the highest-paying video poker machines.
With blackjack, I found a survey on WizardofOdds.com that shows which casinos offer the lowest house edge and stakes.
These are just two examples of good resources that'll help you find the top games. And there are plenty of other available tools that you can use to search for beatable games.
Learn Strategy for the Best-Paying Casino Games
Most casino games require you to make certain bets or learn specific strategy to lower the house edge.
Baccarat and craps are good examples of games where you must make the right bets to win. Perfect baccarat strategy merely requires placing the banker bet (1.06% house edge) again and again.
Craps strategy calls on you to make pass line (1.36% house edge) or don't pass line (1.36%) bets and back them with odds (no house edge). The higher the odds you can take, the lower the house edge will be.
Other games like blackjack, video poker, and Pai Gow poker require you to use more extensive strategy to improve your odds. For an example, let's view the different ways that you can improve in video poker:
Strategy chart – Ranks hands in order of which ones you should keep first.
Video poker trainer – Program that points out mistakes as you play video poker.
Hand calculator – Helps you learn how to play a specific hand correctly.
Bankroll calculator – Shows your risk of ruin based on the size of your bankroll.
New players can be intimidated when learning strategy for an in-depth game like blackjack or video poker. But you might be surprised at how quickly you can learn strategy by focusing on the matter.
If you're going to play skill-based games, you should definitely take the time to learn strategy. This helps you win on a more consistent basis because you'll be dealing with such a low house edge.
Make Sure You Get Comps
Almost every casino offers comps to players. And you definitely want to take advantage of these rewards, because they help bridge the gap between theoretical losses and breaking even.
You get comps at land-based casinos by signing up for the players club and slots club. To do this, visit the players desk and fill out an application.
Once approved, you can earn comps like meals, hotel stays, show tickets, and cashback. You'll also receive offers in the mail/email for free bets and other rewards.
Online casinos begin giving you loyalty points as soon as you create an account and make real-money bets. You can then exchange these points for cashback.
As you can see, getting comps isn't a difficult process. But many players want to know how they can earn the best rewards in casinos.
This is a simple matter of researching the different loyalty programs that casinos offer and comparing them. Most gaming establishments are pretty similar in their comp rate, but you can find some that stand out over others.
I did some research on the best comp programs for low rollers in Las Vegas. I've seen repeated mentions of El Cortez, Gold Coast, Hard Rock, and Palms as being great for low rollers.
You can also visit land-based casinos' websites and find out how good their rewards programs are. You may not always find lots of information, but it's worth a try if you like a particular casino(s).
Internet casinos are nice because they offer extensive information on their loyalty programs. You can look up certain aspects to find out if one program is superior to another.
Here are some factors that you should check out and compare:
Points for cash exchange rate – Usually $1 for 100 loyalty points.
What it takes to earn points – Often 1 point for every $10 wagered on slots.
Games that qualify for points – Some online casinos exclude games with the lowest house edges.
Special VIP bonuses – You may qualify for special bonuses based on your VIP status.
Play Skill-Based Casino Games that Offer a Long-Term Advantage
What I've discussed up to this point will help you trim the house edge on casino games and win more often. But you need to play skill-based games that offer positive expected value (+EV) in order to earn consistent long-term winnings.
The first order of business is to figure out which games offer an edge. You'll find that both house-banked and player vs player games can provide long-term advantages to skilled players.
Here are the main forms of gambling where you can win profits:
Blackjack card counting
Daily fantasy sports (DFS)
Poker
Sports betting
Video poker
How you go about earning money differs based on the specific game. But you'll need to put some serious work into whatever you choose.
Let's check out the main requirements behind becoming a successful card counter as an example:
Learn how to count cards.
Practice to improve your counting skills.
Spread bets to take advantage of favorable counts.
Blend in with other players to avoid looking like a card counter.
Have a large bankroll.
Manage your bankroll.
Here's one more example, this time using DFS:
Be knowledgeable about one or more sports.
Research players to determine the best lineups.
Use software to sort out stats (optional).
Have a large bankroll.
Manage your bankroll.
It takes a lot of experience and practice to master the nuances of any skill-based game. Once you do become an expert, you'll need to keep brushing up on your skills.
Poker is a perfect example of this because the best players don't just quit learning. They have to constantly analyze their opponents and assess their own performance to remain one of the best.
I certainly won't fault you for not embarking down the skill-based path. After all, it's hard to become a player who's capable of making long-term profits.
But if you're really serious about gambling and looking for a way to make money from it, I suggest that you research the skill-based games covered above.
Manage Your Bankroll
Bankroll management (BRM) is one more piece of the puzzle with regard to consistently winning at gambling.
BRM isn't going to dramatically shift the odds in your favor. But it will help you properly manage your money and stay in the game longer.
You need a few specific variables regarding the game you're playing to come up with a bankroll plan. Let's look at blackjack as an example:
You're betting $10 per hand.
The table is seeing 100 hands per hour.
10 x 100 = $1,000 bet per hour.
The house edge is 1% based on your skill level and the rules.
This leaves your theoretical losses at $10 an hour (1,000 x 0.01).
You tip the dealer $5 an hour.
You're spending $15 per hour based on losses and tips.
You have a $300 bankroll.
You'll theoretically last for 20 hours under these conditions (300/15).
When basic strategy is used, blackjack gives you one of the best chances of winning in casino gaming. But you also have to deal with the reality that blackjack is a negative-expectation game.
This is why it's good to figure out your theoretical losses and how long your bankroll will last for any casino game you play.
For skill-based players, BRM is crucial to surviving short-term variance and realizing profits in the long run. You need to start with a large bankroll and make smaller wagers to minimize your short-term variance.
Sports betting is good example of this because professionals avoid wagering over 2% of their bankroll on any single contest. And they need a big bankroll to make large enough wagers when sticking to this strict plan.
Here's an example of sports betting BRM:
You want to make $1,000 bets.
You only want to risk 1% of your bankroll on each wager.
You'll need to have a $100,000 bankroll to execute this plan.
Most people don't have $100k to bet on sports with. That said, you can see the commitment required to make long-term profits with sports wagering.
The same holds true with any other form of gambling, because you need a lot of money to survive short-term variance.
Conclusion
The only way to truly win consistently at gambling is by beating certain skill-based games. But as I covered, this requires a lot of effort and a really large bankroll.
The good news, though, is that you don't have to become a gambling pro just to win more often. You can increase your odds of winning simply by playing the right games and learning proper strategy.
You'll find countless resources across the internet that can help you improve at games like baccarat, blackjack, craps, and video poker. Also, be sure to set up a bankroll management plan and stick to it so you know what to expect in terms of theoretical losses.
Provided you do what I've covered in this post, you'll find yourself experiencing more winning sessions.
AUGUST
Casino of the Month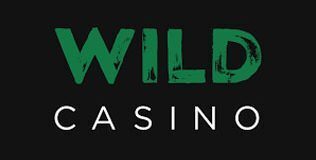 Welcome Bonus
250% up to $5,000
Read Review
Visit Site