Hide Bonus Offers
| | | | | |
| --- | --- | --- | --- | --- |
| #1 | Bovada Sports | 50% Up To $250 | Visit Site | Bovada Sports |
| #2 | BetUS | 125% Up To $2,500 | Visit Site | BetUS |
| #3 | MyBookie | 100% Up To $1,000 | Visit Site | MyBookie |
| #4 | Everygame | 100% Up To $500 | Visit Site | Everygame |
| #5 | BetOnline Sports | 60% Up To $1,000 | Visit Site | BetOnline Sports |
MLB Player Prop Bets: Will We See Shohei Ohtani in the HR Derby?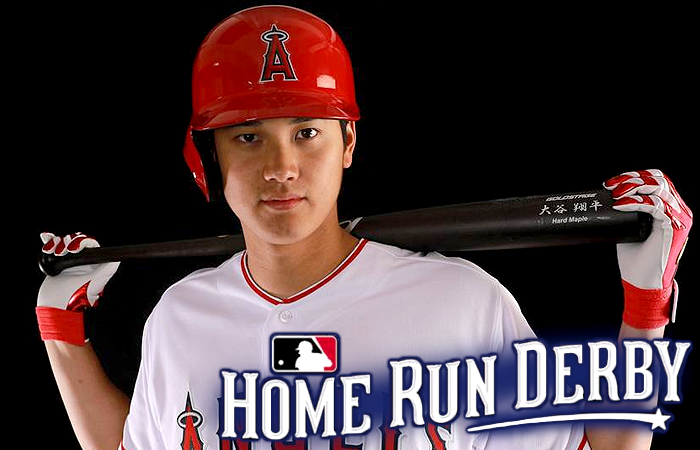 This year's MLB Home Run Derby could potentially attract a little more flair.
Nothing is set in stone, but the media and sports betting sites have at least drummed up interest in Los Angeles Angels star pitcher and hitter Shohei Ohtani participating in this year's long ball contest.
Ohtani personally has already gone on record to suggest that he probably isn't ready.
The talent and production is there, but in his rookie MLB season, the Japanese superstar may not feel he's done enough in MLB yet to justify a spot in this year's contest.
Ohtani has hit at a strong .291 clip and produced six home runs. While impressive for a rookie that also pitches at an extremely high level, teammate Mike Trout has him beat by 12 long balls.
Will we see Ohtani in the HR Derby? Could he actually win it? Is there any value to be had in betting on the outcome here? Let's try and answer these questions right now.
All odds that are referenced in this article were taken from BetOnline on 5/30/2018. These odds may have changed since the time of this writing.
Shohei Ohtani HR Derby Odds
Trout would be a natural for the HR Derby, but Ohtani may have a ways to go before cementing his spot.
Top MLB betting sites like BetOnline still want to know if he could make it, however. Here are the current odds on whether Ohtani will feature.
Ohtani has already left a positive imprint as a hitter, but after hitting three deep balls in his first four contests, he's slowed down quite a bit in the power department.
That usually won't cut it for HR Derby contestants, who tend to rank high across the league when you compare home run numbers.
If that remains the case for 2018, Ohtani would have his work cut out for him to vault himself up the ladder.
Comparing himself to Trout may not be fair, but Trout isn't exactly alone.
Mookie Betts, J.D. Martinez, and a handful of others have launched 15+ home runs already this year, which easily tops Ohtani's current mark.
And that's just in the American League.
There have been 23 hitters to top 10 homers in the AL, while another 13 have done so in the National League.
In all, 33 mashers rank well ahead of Ohtani, who presently isn't all that close to recording his first 10 dingers of his pro MLB career.
Beyond the lack of pop in his numbers, Ohtani has a job to do as a pitcher.
The Halos have previously supported his participation in this event, but in an effort to keep arguably their best arm healthy for a potential playoff run, it may make sense for all parties to agree not to enter the contest.
Why Ohtani Makes Sense for the HR Derby
Of course, while Ohtani has a case against him entering the HR Derby, there is also a layered argument in favor of him participating.
For one, the league is going to lose some big names this year.
New York Yankees bruiser Aaron Judge has already taken himself out of the running after winning the event in 2017, while teammate Giancarlo Stanton and other deserving home run hitters could opt out of this summer's contest.
Contestants aside, Ohtani has proven he has some pop. He not only has taken the league by storm this season, but in 2016, he won the Japanese HR Derby.
The talent and power are both there for Ohtani to wreck against in the MLB version, while the draw of a national audience with his Japanese fan base watching from afar has to be alluring for Major League Baseball.
Beyond all of this, it's still possible Ohtani's hard-hitting ways catch fire in the next month or so.
With the 2018 MLB All-Star game not coming until July 17th, it isn't crazy to think Ohtani fires off a HR hot streak. In addition, Ohtani's numbers – whatever they wind up being – are made more special by the fact that he spends some of his time as a pitcher. Excelling in that role makes it even more impressive.
Will Ohtani Be in the HR Derby?
As things stand, I highly doubt Ohtani will be in this year's Home Run Derby.
Bryce Harper has 16 dingers and previously said he'd participate once his home park hosted the event, so he's probably the only hitter that is locked and loaded for this summer's competition.
The fact that so many big names could drop out gives Ohtani some hope here, but there are just so many guys that have been more productive thus far and ultimately would be more deserving.
Ohtani and the Halos could also agree that avoiding this contest could be best for him and the team during his first year in the majors.
The big appeal lies with Major League Baseball and fans of baseball.
Obviously, it'd be a big win to gain a massive national audience, while viewers would love to see a pitcher try to out-duel his fellow hitting brethren.
The crazy part is that it wouldn't be a gimmick. Ohtani has proven in the past that he can cut it as a masher in these types of contests, and he's already shown a propensity for the long ball early in his first pro season.
Ultimately, though, I don't think Ohtani gets into the HR Derby this year.
Whether he and the Angels opt to play it safe or the MLB just rewards more deserving players, this is one HR candidate that will probably have to wait. He could well be a future winner, but I don't think this is his time.
Who WILL win this year's HR Derby? Well, that's another question entirely. And it's one I'm not quite ready to answer. I'll be back nearer the time, though, to take a look at all the leading candidates and see if there's some value in betting on any of them.
BETONLINE OFFERS A WIDE RANGE OF MLB PLAYER PROPS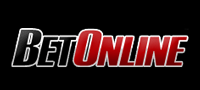 VISIT SITE