Will the Titans Make the Playoffs in 2020?

Mike Vrabel has demonstrated he's a great leader; that's undeniable. Ryan Tannehill has done a 180 since arriving in Nashville and is now getting paid like an upper-echelon quarterback.
After reaching the AFC Title Game and proving they're unafraid, it's instinctive to assume that Tennessee will get better in 2020 and have a shot at reaching the Super Bowl.
Or is that just wishful thinking?
Did the Titans peak in January, and are they a team in line to decline?
The Titans making the playoffs isn't a foregone conclusion — it happens to be a very legitimate debate to get into.
Tennessee Titans Playoff Odds
Tennessee is what you would call a bubble team — right on the brink of being expected to be part of the postseason. Frankly, it has been that way for a while as they've won exactly nine regular-season games for four straight years.
Right on cue, the Titans' win total in 2020 has been installed at 8.5 games.
I pulled these odds from BetOnline because like most NFL win total predictions, they're leaps and bounds ahead of their competitors when it comes to the pricing. For example, the Titans' playoff odds at MyBookie are at an unappealing -135/-105 "yes/no" split.
Adding a playoff team in each conference enhances Tennessee's chances, but it's far a done deal that they can stamp their playoff ticket. The AFC South Division is likely to be bunched up, and the back end of the Titans' schedule doesn't do them any favors.
Vrabel and his men are on the road in five of the final seven weeks of the season, including finishing the year at Green Bay and at Houston.
Titans Playoff Prediction and Pick
I've already pegged the Steelers and Texans to lock up wild card slots, and my AFC South prediction is that the Colts will hoist the division crown. That leaves one wild card berth up for grabs, and I haven't even dived into the AFC West yet.
Perhaps fans in the Music City will be left on the outside looking in.
Securing Ryan Tannehill for the foreseeable future solidifies the quarterback position (or so we think), but I doubt shelling out $118 million to one guy helps Mike Vrabel go to sleep at night. Particularly because of the aftermath it led to, like being too strapped for cash to afford extensions for Jack Conklin or Logan Ryan.
It forced the franchise to trade Jurrell Casey — a Pro Bowler in each of the last five seasons — to the Denver Broncos for a trivial 7th-round pick. Casey stated that he felt like he got thrown away "like a piece of trash."
I love A.J. Brown and will concede that Kristian Fulton was a great pick in the second round, but I'm not counting on Derrick Henry single-handedly carrying this organization into the playoffs like he did in 2019. Although efficient, the passing game is limited, and the defense is fairly mediocre.
When it's all said and done, I'll say Tennessee wins between seven and nine games and falls short of reaching the playoffs.
More AFC South Playoff Predictions
AUGUST
Casino of the Month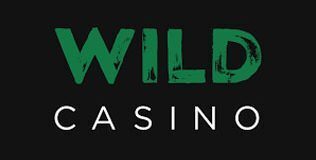 Welcome Bonus
250% up to $5,000
Read Review
Visit Site