Hide Bonus Offers
| | | | | |
| --- | --- | --- | --- | --- |
| #1 | Bovada Sports | 50% Up To $250 | Visit Site | Bovada Sports |
| #2 | BetUS | 125% Up To $2,500 | Visit Site | BetUS |
| #3 | MyBookie | 100% Up To $1,000 | Visit Site | MyBookie |
| #4 | Everygame | 100% Up To $500 | Visit Site | Everygame |
| #5 | BetOnline Sports | 60% Up To $1,000 | Visit Site | BetOnline Sports |
Will There Be a Squid Game Movie? – Top Prop Bets to Target

Squid Game has already left its mark. If you've simply stumbled upon the Netflix trailer and haven't even dipped your toe into its dark, treacherous waters, you know what I mean.
The ultimate "game within a game," Squid Game bands together 456 unsuspecting down-on-their-luck individuals who think they're competing in kid's games for a glorious cash prize.
I mean, they're not wrong.
However, the uplifting idea takes a considerably harrowing turn, as losing means a lot more than simply going home. It's lights out for the non-winners, and the ones left competing have to contemplate how they can get out alive.
I don't want to give too much more away than this. This post isn't about Squid Game spoilers, after all. Of course, reading any further does leave yourself open to finding out way more about Squid Game than you probably want to if you plan on watching it.
Rather, the focus here is on Squid Game odds and props, which offer you a cash prize if you can bet on and predict them correctly.
Here's a look at the Squid Game prop bets Bovada is offering, and my take on how you may want to bet.
Will Squid Game Be the Most Streamed Netflix Show Ever?
Bovada has presented this bet as one of five props (which I'll touch on), but you can decide which you bet on.
The first asks if Squid Game will be the most successful Netflix show in history, by the numbers. To this point, that looks like a very real possibility.
'Squid Game' on track to overtake 'Bridgerton' as most-streamed show on Netflixhttps://t.co/G8GFxUPWw5

— FOX Business (@FoxBusiness) October 6, 2021
Netflix's Ted Sarandos recently touched on the show's explosion and future, suggesting that there is a "very good chance it's going to be our biggest show ever."
This is high praise when talking numbers, especially for a streaming network with original gems like Orange is the New Black, Ozark, Stranger Things, and so many more.
As amazing as those shows are – and some continue to be – nobody touches Squid Game's current pace.
The show is the kind you want to look away from (but can't), the CEO is gushing, and the numbers don't lie. The odds probably don't, either. This is a bet advantageous bettors should think about hopping on as soon as possible.
Will There Be a Squid Game Movie?
As noted, Bovada is presenting these Squid Game prop bets in odd fashion. Considering how massive this series has gotten, I wouldn't be shocked to see more wagers and updated odds in due course.
For now, I suggest you just target the Squid Game bets that make the most sense.
This one asks if there will be a Squid Game movie.
Based on the series' astronomical growth in an exceptionally small window – and how long it took to get here – I have to think Netflix and the show's creator are going to milk this thing for all it's got.
Squid Game only needed a week to push epic barriers, and the content here is engrossing, cerebral, and visceral. Creator Hwang Dong-hyuk has been unsuccessfully shopping this hidden gem since 2008, and there's just no way it stops here.
A second season is undeniably the safer bet, but like most successful projects, a Squid Game movie feels inevitable.
Odds for Squid Game to Win at the Emmys
The literal bet asks if Squid Game will win for Best Drama at the 2022 International Emmys. I don't know if we even need to stop here. That's for another day where additional Squid Game props exist, however.
For now, we're talking about the 2022 International Emmys, which is no stranger to dark, oddball content.
Here's a quick look at the past five winners in the Best Drama category.
2020: Delhi Crime
2019: McMafia
2018: Money Heist
2017: Mammon II
2016: Deutschland 83
The 2021 International Emmys drop down in late November, so if you're wondering about Squid Game's Emmys chances, perhaps keep tabs on who wins this year's installment.
I personally wouldn't attach too much to past winners, though. This show isn't getting this much attention due to nostalgia, copying a successful format, or star power.
Squid Game succeeds with brute force, exceptional acting, and a dialed in look at societal differences. It's not just a candidate for the 2022 International Emmys. I'd go as far as to say it's going to be the favorite.
Even if I'm wrong, I think it'll be in the running, and if it does end up being the favorite, you won't find a better price than these +200 odds.
Will a Squid Game Actor Win an Emmy?
Best Actor (+500)
Best Actress (+1000)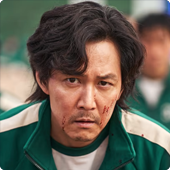 The last way to bet on Squid Game (for now) is to predict whether or not an actor or actress will win a top award at the 2022 International Emmys.
I'd say the odds tell you all you need to know here, but I've got two thoughts. First, that Squid Game is garnering a nomination for both categories. Secondly, at least one will win.
Of the options that could be in the running, the undeniable top target is Lee Jung-jae, who is the show's central figure, and happens to deliver a tour de force performance.
It's not what you'd expect from a 48-year-old ex-model, but here we are.
Jung-jae dug deep for a role that most would assume would just lean more on brutal violence and storyline, but it asks a lot from its cast, and the range he displays is fairly ridiculous.
If this performance wasn't Best Actor-worthy, I'm not sure what is. You can aim higher for Best Actress, but I'd side against a clean sweep here.
What's Next for the Squid Game TV Show?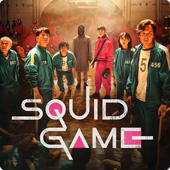 If you're here to find out about Squid Game season two, this isn't the post for that. You'll have to find your Squid Game 2 spoilers elsewhere.
The purpose of this breakdown is to shed some light on the massive rise of this series, which in a sense marries the perfectly crafted Parasite with Hunger Games. Oh, and to point out some really fun props that could possibly make you some extra money.
Going forward, Squid Game has a bright future. A second season of Squid Game is certainly teased in the final episode, and judging by the odds and props available, a movie and some awards should follow.
I'd bet on most of that happening, and right now Bovada allows you to do that.
One of the best entertainment betting tips is to get your bets in early, so now could be the time to cash in on this show as it continues to heat up.
Want more betting opportunities like these? Check out the top entertainment betting sites to find them and get in on the action.