Will Laviska Shenault Be a 1st-Round Pick in 2020?

The 2020 NFL Draft class is extremely deep. It's especially loaded at the wide receiver position.
You can tell by the staggering talent the three best receivers offer. The fact that sportsbooks are setting the over/under at 5.5 for receivers to be taken in the first round emphasizes the depth here, too.
It's such a loaded position that there is real concern that Colorado phenom Laviska Shenault Jr. could be at risk of sliding out of the first round. Should he be, though?
I'll agree that Shenault didn't have a great showing at the 2020 NFL Combine, but there is still plenty of reason to believe he could be a first-rounder. Let's analyze why that could happen and make a Laviska Shenault draft prediction.
Odds for Lavishka Shenault Being a 1st-Round Pick
Prior to this year's NFL Combine, most would have easily agreed that the uber-athletic Shenault was headed for the first round. He was even being compared to Julio Jones.
The elite athleticism and exceptional versatility made Shenault one of the best offensive weapons going into the 2020 NFL Draft.
It didn't take much to see that, either, as he scored 17 touchdowns in his final two years of college ball, displaying impact play as both a runner and receiver.
Unfortunately, poor timed speed has seen Laviska Shenault's draft stock take a hit. Is it enough to keep him out of round one, or could bettors exploit insane betting value with this prop?
Why Laviska Shenault Will Be a First-Round Pick
The biggest draw for Shenault is that he isn't just a wide receiver; he's a flat-out offensive weapon.
He won't fit everyone's mold of what a #1 receiver looks like, and his timed speed isn't great, but he's a strong overall athlete and can be used in a multitude of ways.
Look at how the 49ers used Deebo Samuel last year. That's the ceiling for Shenault, who isn't quite as explosive as Samuel but has the same skillset and could provide an instant spark and force defenses to account for him on every single play.
That all could make him more valuable to the right team than a regular receiver.
Why Laviska Shenault Won't Be a First-Round Pick
There are two huge problems for Shenault. The timed speed isn't something a lot of receiver-needy teams will be able to look past, and as noted, this receiver class is crazy deep.
Shenault isn't exactly slow, and he's a great athlete, but he's not a burner.
Teams wanting a more traditional receiver or seeking speed may overlook him. The general depth of this wide receiver class could also work against Shenault.
Will Laviska Shenault Will Be Picked in the 1st-Round?
I think there is a pretty good argument for taking a shot at the value here, just because Shenault was so productive in college and still profiles as a great athlete at the next level.
The problem is he's at an extremely deep position. I have also begun to get away from the idea that there will be more than five wide receivers coming off the draft board in round one.
The top three options are locks, and 1-2 others look like good bets. But six? I'm not really seeing it, and to be frank, Shenault isn't even in that top six right now. You could argue he's quite a bit further down the rankings, as well.
He's a good prospect, and he could shred at the NFL level, but the odds may be telling us all we need to know here.
Other 2020 NFL Draft Player Props
We are preparing for every turn the 2020 NFL Draft can hand bettors, which means a lot of breakdowns of the top players and the most engaging prop bets.
Here are a few for the biggest stars heading into this year's draft.
AUGUST
Casino of the Month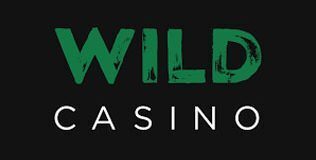 Welcome Bonus
250% up to $5,000
Read Review
Visit Site