Hide Bonus Offers
| | | | | |
| --- | --- | --- | --- | --- |
| #1 | Bovada Sports | 50% Up To $250 | Visit Site | Bovada Sports |
| #2 | BetUS | 125% Up To $2,500 | Visit Site | BetUS |
| #3 | MyBookie | 100% Up To $1,000 | Visit Site | MyBookie |
| #4 | Everygame | 100% Up To $500 | Visit Site | Everygame |
| #5 | BetOnline Sports | 60% Up To $1,000 | Visit Site | BetOnline Sports |
Will The Last Jedi be the Highest-Grossing Film of 2017? 5 Star Wars Episode VIII Prop Bets to Consider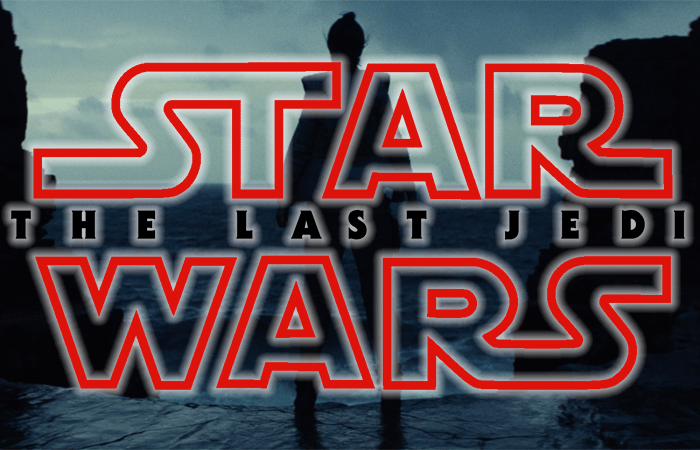 The eighth installment in the Star Wars saga, The Last Jedi, is set to hit theaters this December. We saw The Force Awakens shatter all sorts of box office records when it was released in the winter of 2015, and 2016's one-off, Rogue one, didn't do too poorly for itself, either.
Given the massive positive reception Awakens received, it's safe to say anticipation for the next installment could not be higher. There's a decent chance many of the records broken two years ago may fall once again when the newest film is released in a few months.
You can bet on just about anything these days, and that certainly includes whether Jedi will set any new records of its own. Bovada, 5Dimes and MyBookie each have odds posted regarding Jedi's potential success at the box office and during awards season. Let's take some time to break these down, shall we? We'll be using Bovada's odds.
Will The Last Jedi Have the Highest Opening Weekend Gross of 2017?
You are betting "yes" on this one, and it shouldn't even require much thought.
In 2015, Awakens set an all-time record by generating $247,966,675 worldwide during its first weekend at the box office. Somewhat amazingly, it beat the record that had been previously set by Jurassic World earlier in the same year. Of course, Star Wars absolutely blew it out of the water. Jurassic earned $208,806,270. That's obviously a ton of money, but it pales in comparison to the figure Awakens put up.
Betting "yes" on this is the obvious play. Honestly, the odds should be even higher in favor of "yes.". It looks as though Jedi's chief competition for this will be Beauty and the Beast, which came out back in March. Beauty earned $174,750,616 worldwide on its first weekend, which is easily the highest mark of the year to this point. Guardians of the Galaxy Vol. 2 is currently a distant second after having earned $146,510,104.
Will anticipation be as high for Jedi as it was for Awakens? It's tough to say. Awakens was the first new Star Wars film in the better part of a decade. Jedi will be the third Star Wars film released in the last three years. There will probably be some sort of fatigue around the franchise at some point, but it's safe to say it isn't here yet.
Betting on "yes" at -400 is easy money.
There's not a ton of profit potential there, but we are absolutely certain that $200,000,000 is the absolute minimum this film will make on its first weekend in theaters.
The Last Jedi Will Gross $1 Billion Worldwide by January 1, 2018
The Force Awakens was released on December 18, 2015, which essentially gave it two weeks to try and gross $1 billion worldwide. It got there on December 30, which is a whole 12 days. That was a record for the fastest film to ever gross $1 billion worldwide.
As we mentioned previously, Star Wars fans were absolutely thirsty for the newest installment after the most recent film, Revenge of the Sith, was released in 2005. With three Star Wars movies having come out in the span of three years, it is completely reasonable to expect there to be a slight downturn in interest.
On the flip side, it would also be reasonable to think that fans, encouraged by what they saw out of Awakens, will be even more ecstatic to see Jedi as early as possible. Episodes I-III were not particularly well received. Awakens was a total fresh start, and optimism will be high for Episode VIII.
The value bet here is certainly "no" at +250. If you think momentum for this movie won't be as strong as it was for its prequel, then you can opt for that.
However, we're going to have to side with the favorite here, which is obviously "yes" at -400. Jedi is going to hit theaters on December 15, which gives it a three-day head start over Awakens. Even if the latest film doesn't get to $1 billion as quickly as Awakens did, it has the advantage of three additional days to try and make up that ground.
So, again, bet on "yes" here, because it is all but an absolute lock.
Is Luke Skywalker Rey's Father?
The most popular fan conspiracy theory to come out of Awakens is the idea that one of the film's main protagonists, Rey, is the daughter of Luke Skywalker. We don't see Luke until the final scene of the movie when he and Rey meet on the planet Ahch-To. Rey channels the force earlier in the film, and it's pretty clear that she has some sort of Jedi lineage.
That doesn't necessarily have to come from Luke, but it does make a lot of sense. Luke is thought to be the last living Jedi, which is why he's essentially gone to Ahch-To to live in seclusion. Is the film's title a reference to Luke, or to him possibly passing on his Jedi heritage to his daughter, Rey?
There's a caveat with this bet, of course, which says that whether Luke is Rey's father must actually be revealed in Episode VIII. If we don't find out for sure whether they are related in that way, the bet is canceled altogether.
"No" is favored here, just because there is nothing concrete to really tell us whether this is a legitimate possibility or if the fan conspiracy theory is way off the mark. We are thinking the combination of value on "yes" at +250 and the way the last film ended makes that the better use of your money.
Luke is probably Rey's father. We may not find out whether that's true in this movie, but one would imagine we will. It's all in the title, right?
Bet on "Yes" here and profit on that generous +250 line.
Will The Last Jedi be Nominated for Best Picture at the Oscars?
Awakens was incredibly well-received in 2015. Not only did it absolutely demolish a number of box office records, but it received critical praise, too. Even so, the film did not get much love come awards season. In fact, the movie hardly got nominated for anything at the 2016 Academy Awards.
Awakens was snubbed from the list of Best Picture nominees that included other movies like Mad Max: Fury Road and The Revenant. Do you want a hot take? The Revenant was boring and sucked. There, I said it. Leo was good, though. Kudos to him.
The biggest award Awakens was nominated for was Film Editing, and it didn't even win. That award went to Mad Max, too. Come on, man. Show Star Wars the love it deserves. The value is clearly on "yes" here at +200. Could Jedi rise up and exceed critical expectations? Surely. These odds are going to fluctuate one way or another once the film is actually released, so perhaps +200 is the best you're going to get if the movie turns out to be truly critically acclaimed.
Could Jedi make it happen? It's possible, if unlikely. No Star Wars movie has been nominated for Best Picture since the original way back in 1978. For whatever reason, despite how great most of them are, it's not a franchise that has exactly cleaned up once award season hits.
We're going to side with "no" here at -300, as much as it pains us.
Will Episode VIII Have a Higher Grossing Opening Weekend than Rogue One?
Rogue One was more of a spinoff than a classic Star Wars film. It was released to bridge the gap between Awakens and Jedi and it did not fall in the same timeline as the rest of the saga. While it wasn't as highly-anticipated as Episode VII was, it still did exceptionally well at the box office.
Rogue One earned $155,081,681 in its first weekend after being released on December 16, 2016. It was the third-highest grossing film of '16 after Captain America: Civil War and Batman v Superman: Dawn of Justice. While it wasn't even a top-two grossing film that year, Rogue One was still the 13th-highest grossing film all-time on an opening weekend.
As we mentioned earlier, though, we are setting $200M as an absolute baseline on the opening weekend for Jedi. We think it is absolutely going to smash that. While it may not quite get to Awakens' insane $247M number, it won't be far off. Rogue One was great, but anticipation for that one wasn't nearly as high as it is for Jedi.
There's a reason this is the most lopsided bet on the board. This one is a stone cold lock. Jedi is absolutely going to blow Rogue One out of the water here. A much more interesting bet would be whether Jedi will out-gross Awakens on the opening weekend.
There's zero profit potential here at -800, but it's a surefire winning bet, too.