Hide Bonus Offers
| | | | | |
| --- | --- | --- | --- | --- |
| #1 | Bovada Sports | 50% Up To $250 | Visit Site | Bovada Sports |
| #2 | BetUS | 125% Up To $2,500 | Visit Site | BetUS |
| #3 | MyBookie | 100% Up To $1,000 | Visit Site | MyBookie |
| #4 | Everygame | 100% Up To $500 | Visit Site | Everygame |
| #5 | BetOnline Sports | 60% Up To $1,000 | Visit Site | BetOnline Sports |
Will Justify Repeat His Kentucky Derby Victory in the Preakness Stakes?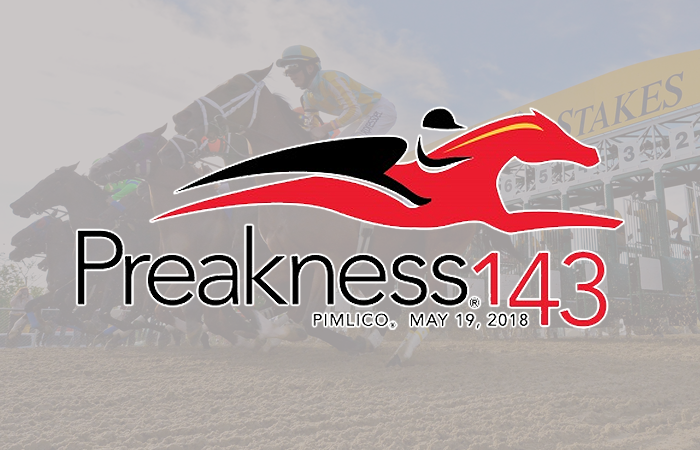 A lot of horse racing experts weren't completely sold on Justify. The odds-on favorite to win the Kentucky Derby came in offering terrific value to bettors and wound up exceeding expectations.
Justify came in as an undefeated colt and a trainee of the iconic Bob Baffert, but a lack of experience (just three previous races) had many bettors second-guessing the stance of Vegas.
As it turned out, Justify was the best horse all along, and that might be saying something in what was a pretty loaded KD field.
That field shrinks down considerably going into the 2018 Preakness Stakes, where Justify is once again the top favorite.
The bad news is that bettors no longer get to take on some risk with an unproven commodity. Justify closed out a tough race against strong competition, improving to a perfect 4-0.
That makes two huge events (also the Santa Anita Derby) where Justify has impressed. With a less imposing field at this year's Preakness Stakes, the same question is on everyone's mind: can Justify go 2-0 in the Triple Crown?

Current 2018 Preakness Stakes Odds
The first step here is to note the latest Preakness odds, which should provide bettors with an early indication of which horses are viable challengers.
On paper, there aren't many.
Good Magic (+350) feels like the only realistic threat, which could solidify Justify as a lock to win this race and make a run for a Triple Crown sweep (+150 odds to pull it off.)
Here are the latest 2018 Preakness Stakes odds:
There are a few quick takeaways for sports bettors to consider here. First, Justify is a fine and logical favorite here, but at -250, he simply doesn't offer much value.
You're going to have to wager $100 just to get $40. It's not a great bet at all, so unless you feel like chasing a sleeper here or just going really hard at Justify, betting on the Preakness Stakes loses some excitement.
The other problem is that there are 12 horses to bet on at right now (maybe more at certain horse racing betting websites), but it sounds like we're headed for an 8-horse field.
That's a sharp turn from the 20-horse field at the Kentucky Derby, so you have to consider that for overall competition, current and future odds, and how/when you're going to place wagers.
One final aspect to consider is the betting value at hand right now. Justify is the obvious favorite, and you're going to need to bet heavy to make it worth your while.
Good Magic is the top challenger, and at +350 with the next horse coming in at +1600, it's clear that the top Preakness Stakes betting sites feel confident a sleeper or long shot isn't about to steal this race.
Will Justify Win the Preakness Stakes?
The first question anyone betting on the Preakness Stakes is asking is if Justify is going to win.
Obviously, if you know the ultimate winner of any race, the competition and odds don't really matter. Before you even get to that answer, though, you should factor in everything.
The first thing to consider is just how challenging this race will be for Justify.
From a length perspective, it's a shorter race than the Kentucky Derby and much shorter than the Santa Anita Derby. The fact that Justify won both of those races relatively easily at the end sets him up to do so again here. Fast horses that can close strong after hanging with the pack have a shot here, but Justify has passed the toughest tests thus far with flying colors.
Then there is the competition itself. Good Magic did finish second at the Kentucky Derby, and some of the better horses you saw in the KD won't be in this field.
It sounds lazy, but horse racing experts might have it right; this could very well be a two-horse race, and Justify has the leg up.
I do think there is SOME room for sleeper talk in this race, though.
Noble Indy is a highly-experienced horse with some big wins, while Bravazo and Quip are also big names to consider. Diamond King has emerged as the third-best horse of the group, and he comes in with four wins under his belt.
The last thing to consider is the fact that this field isn't quite set yet, and until it is official, some long shots that are at risk of not even being part of the actual field are in play.
Still, all of that aside, this is absolutely Justify's race to lose.
Summary
Bob Baffert just got done winning his fifth ever Kentucky Derby on May 5th, and in a matter of days, he'll be eyeing a seventh Preakness Stakes victory lap.
Justify may not get the Triple Crown sweep, but by all accounts, this horse is a strong favorite and should pull away with yet another win when the Preakness Stakes goes live.
It isn't a sexy wager for horse racing bettors, but backing Justify has looked like the logical play ever since the Kentucky Derby ended.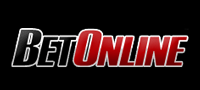 BetOnline Is Our Featured Betting Site for the
2018 Preakness Stakes