Will Jordan Love Be a Bust in the NFL? Here's 3 Reasons I Think He Will

The Green Bay Packers have some serious explaining to do. They were one game away from the Super Bowl, and yet their first instinct in round one of the 2020 NFL Draft is to find the successor to Aaron Rodgers.
On one hand, I totally get it.
Rodgers is 36 and has shown mild signs of decline. But this offense lacked weapons, and after going 13-3 and getting as far as they did a season ago, the frustration surrounding this pick is understandable.
On the other hand, this is unforgivable.
Beyond the Packers publicly disrespecting Aaron Rodgers and failing to land many (any?) 2020 impact prospects, they traded up to land a guy that may end up failing to deliver.
There are a few reasons why Jordan Love will be a bust in the NFL, too. Let's explore.
He's Never Going to Beat Out Rodgers
Aaron Rodgers can't be happy that Green Bay didn't get him a viable weapon, but he's even less happy that they opted to draft his future replacement.
He isn't going to shy away from the challenge, though, as he's gone on record saying nobody they bring in will beat him in a one-on-one competition anytime soon.
I tend to agree with that, as Rodgers has caught a ton of undeserving heat over the years due to a terrible supporting cast.
Jordan Love is talented, but he's not Aaron Rodgers, and he won't beat him out in a fair competition.
Instead, it'll probably take the Packers trading Aaron Rodgers just to get Love onto the field.
Trade or not, Love isn't going to truly earn his way to Green Bay's starting gig. He either will force Rodgers out of town and face immense pressure to replace him, or he simply will never get this job.
Getting the Job Doesn't Guarantee Success
Rodgers will not go quietly into the night; I can assure you of that.
His contract and his still-quality play will keep him under center for at least the next two years, but even beyond that, Rodgers seems intent on playing for quite a bit.
If true, Love will probably need to secure the starting gig via Green Bay reluctantly pulling the plug on the Aaron Rodgers era. That would mean crazy pressure for Love, who would probably step into a worse situation than Rodgers did back when Brett Favre was traded.
The difference? Green Bay doesn't have a stacked cupboard of receiving weapons now like they did when Rodgers took over. Greg Jennings, James Jones, and Jordy Nelson aren't here.
Instead, there's really just Davante Adams, who, by the time Love would probably finagle this job, would be slowly exiting his prime.
If you're curious how Jordan Love will do with a less than spectacular supporting cast, look at the sharp contrast between his production in 2018 (when Utah State was loaded) and 2019 (whey they lost key bodies).
It wasn't great.
Love Has a Ton of Flaws
Beyond the shadow of Aaron Rodgers and the questionable talent that would be around Love if/when he got the gig, the Utah State product simply is not a can't-miss prospect.
Love has a big arm, he is very mobile, he's unafraid of challenges, and he can make really difficult throws.
All that said, he has questionable decision-making, spotty accuracy, and general inconsistency. These aren't the hallmarks of a future Hall of Famer, which may be what this guy needs to be to be deemed a success when pushing a legend out the door.
Love is a tantalizing prospect when you look at his physical traits and upside, but he's raw and needs to refine a lot about the way he plays.
Green Bay hopes to allow him to do that for a couple of years, but what if he never fully corrects these obvious red flags?
Will Jordan Love Be a Draft Bust?
It's not easy to draft three generational quarterback talents three times in a row. That's the plan here, but Green Bay's current regime may be graded harshly on what transpires going forward.
What could happen is Love is the guy they hope he is, Rodgers quietly retires before his contract is up, and the team never skips a beat.
More likely, of course, is the Packers and Rodgers slowly approach a messy divorce, and Love gets thrust into an impossible situation where it's likely he fails to live up to expectations.
I hope I'm wrong about a lot of this, and I wish Love well, but this is a difficult situation, and it's very possible this blows up in Green Bay's face — perhaps in more than one way.
While Love's prospects aren't all that encouraging as things stand, the Packers still look like a team capable of making a run in 2020. Besides, if a fire is lit under Aaron Rodgers like his teammates suggest, perhaps this move will help the future and the present.
AUGUST
Casino of the Month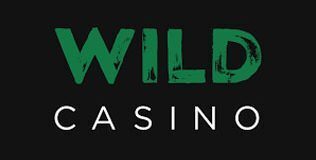 Welcome Bonus
250% up to $5,000
Read Review
Visit Site