Will Jalen Reagor Be a First-Round Pick in the 2020 NFL Draft?

Noah Davis and I have been examining specific NFL prospects and analyzing whether or not they will be first-round picks. The top NFL sportsbooks online have loaded up draft props related to this exact topic, so why not dive in and explore some of these wagers?
For example, here's a post where Davis shrewdly argues that D'Andre Swift won't be a first-round pick. Many NFL Draft experts have pegged Swift as a guy who will be taken right around pick #32, so the debate could go either way.
Another fringe first-rounder being discussed in lots of NFL mock drafts is TCU WR Jalen Reagor. To me, the fact that you can back Reagor to go in the first round at +150 isn't just a captivating bet.
It's an NFL draft prop you should seriously consider. I'll help you get there by giving you 3 reasons why Jalen Reagor will be a first-round NFL Draft pick in 2020.
Top Slot WR in This Draft
Can we just call this kid a poor man's Tyreek Hill?
Those unaware of Jalen Reagor's blazing speed and flair for making big plays, do yourself a favor and press play below.
Teams looking for an explosive wide receiver who can get in and out of his cuts are going to fall in love with the former Horned Frog. At 5'11 and 195 pounds, he's built like Julian Edelman, but he's got another gear when it comes to top-end speed.
Penn State's K.J. Hamler is the only other slot receiver in this year's draft anywhere near as intriguing as Reagor will be to NFL GMs, and it's safe to say that a lot of teams are in desperate need of a flexible receiver who can work from inside the hash marks.
Jalen has the potential to be a true difference-maker and valuable asset right away to whatever organization he joins. That right there is enough to warrant being a first-round selection.
Extremely Versatile
I don't use the phrase "Swiss army knife" lightly when I talk about incoming rookies, but I feel confident that whatever team Reagor winds up with will immediately find ways to get the football in his hands. Creatively scripting screens and other gadget plays with low aDOT (average depth of target) are certain to be in the fold, but Jalen can also run fly patterns straight down the sidelines and easily sneak behind the secondary.
On top of gaudy receiving numbers, Reagor carried the ball 35 times for 324 yards and two touchdowns during his time in Fort Worth, but wait…there's more.
The 21-year-old TCU product returned 15 punts for 312 yards (20.8 yards per return) and brought two kicks back to the house last season. A dynamic contribution in the return game is one of the many reasons why Jalen Reagor will be a first-round pick.
His Services Will Be of High Demand
The Titans want in. Minnesota could be interested, and the Eagles definitely look like one of the teams looking to pluck a WR off the board on day 1 of the draft. Green Bay is picking at #30 and, like Philly, is in line to select a wideout in round one. Even the Ravens at #28 could be interested in added a playmaker for Lamar Jackson.
After a little homework, it's hard to imagine Reagor not being a fit in any of these systems.
The Vikings still need to replace Stefon Diggs, while Aaron Rodgers' lone weapon is Davante Adams on the outside. One look at the WR production in Philadelphia last season, and it's grossly evident that Carson Wentz needs some help.
Once the trio of CeeDee Lamb, Jerry Jeudy, and Henry Ruggs III is gone, it's anybody's guess as to who the fourth wide receiver drafted will be. One thing for sure is that Jalen Reagor will be at least be in the discussion.
The Rundown
There are a handful of first-round draft prospects who could slide to day 2. However, don't sleep on the names originally thought to be second-round selections who might work their way into the bottom half of the first round.
Jalen Reagor is an absolute burner on the gridiron and the top slot WR available in this year's draft. He'll be an all-purpose yards machine thanks to his ability to adapt, and I see five or six teams picking between 18 and 32 that are candidates to draft a wideout.
Those are just a few reasons why I think Jalen Reagor will be a first-round pick, but I bet fans in Fort Worth, Texas, could give you a whole bunch more.
AUGUST
Casino of the Month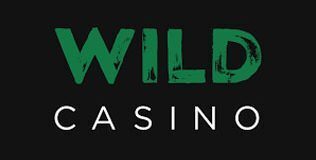 Welcome Bonus
250% up to $5,000
Read Review
Visit Site