Will Incremental Improvement Ensure a 2020 Kentucky Derby Win for Max Player?

Max Player's first appearance on the Road to the Kentucky Derby is owed to a sweet win in the Withers Stakes at Aqueduct in February.
A son of Honor Code—as is his fellow competitor, Honor A.P.—Max Player appears to be on the same winning path as his dad. According to his longtime trainer, Linda Rice, he has improved with each successive race.
But has methodical and incremental improvement fully prepared Max Player to succeed in the all-or-nothing stratum occupied by the Kentucky Derby?
Max Player's Trainers
While Linda Rice's training inarguably got Max Player to the Kentucky Derby, it will be Steve Asmussen's management that gets Max Player to the finish line first—at least that's the plan.
A tweet from Linda Rice announcing the move to Asmussen's barn back on August 11 was brief and did not speculate on the future. Fan reaction to the news overwhelmingly claimed that it was a bad move, often blaming the owners, George E. Hall and SportBLX Thoroughbreds Corp.
For Rice's part, she merely noted her disappointment at the move, and wished Asmussen and the owners "the best of luck."
Max Player's Jockey
While Joel Rosario was mentioned earlier as Max Player's KD jockey, it will be Ricardo Santana, Jr. in the irons on September 5th. Santana has ranked highly in both wins and earning for the past seven years, and he's raced into the money at the Preakness as well as a couple of graded Breeder's Cup races.
Max Player's Recent Form
In addition to the Withers Stakes win at Aqueduct that put Max Player on the scoreboard, he has subsequently acquired points with a third-place finish in the Belmont Stakes in June, and another third in the Travers Stakes at Saratoga.
Despite the drop for wins to shows, it's well to remember that the Belmont Stakes is not just another graded stakes race—it's part of the Triple Crown. And the Travers Stakes was likewise filled with top-end KD hopefuls—so much so that it could serve as a sort of proxy running of the Kentucky Derby itself.
Can Max Player Still Win Despite a Late Trainer Switch?
With 60 points, Max Player is Number 9 on the final RTKD scoreboard and the Kentucky Derby betting sites have him figured at 40-1 to win the race. And he has, in fact, improved steadily since his first start. But has he improved enough?
Well, the sudden and late change in trainers can't help but be disruptive to the training process. But while I don't think the sudden trainer switch was a particularly wise decision, I also don't think it will significantly alter Max Player's chances in the Kentucky Derby. He's been working methodically for a long time, and I doubt a change of faces at the paddock fence mean much to him at all.
But regardless of how I or anyone else views it—whether Max Player wins, places, or comes in last—it will forever be remembered as the result of that trainer change.
AUGUST
Casino of the Month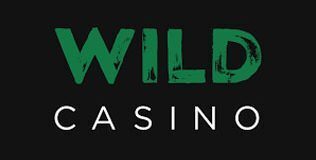 Welcome Bonus
250% up to $5,000
Read Review
Visit Site