Will England Win the 2020 Six Nations Championship?

With the anguish of the 2019 Rugby World Cup final loss to South Africa now reduced to a painful memory, the English will pick themselves up and confidently march towards the 2020 Six Nations Championship.
And why shouldn't this team feel confident? In many ways, Eddie Jones' team has every right to feel as though they are the in-form and most settled team in the Northern Hemisphere.
In addition to whooping pre-tournament favorites New Zealand in the Rugby World Cup semi-final, they are also one of only two Six Nations competitors to have the same coach in place. The other is Scotland.
To make matters even worse for their rivals, this is an England squad that boasts some of the finest talent in world rugby.
With the recommended rugby betting sites pricing England as the favorites to win the 2020 Six Nations championship, I think a look at their chances in detail is worth spending some time on.
Let's see how the Red Rose is shaping up in 2020 and how potent their threat will be to the other nations.
Let's Start With the Players
It would not be an exaggeration to say that England's class of 2019 is probably the best team they have had since winning the 2003 World Cup.
There were few, if any, weaknesses in the starting XV against South Africa in the 2019 final. Providing the English can avoid injuries in key positions, you would have to say that there is no other nation in the competition that can put out a stronger team on the day.
Starting with the front row, Mako Vunipola, Jamie George, and Kyle Sinckler are clearly the in-form front three in the Northern Hemisphere. Just behind them in the second row are Maro Itoje and Courtney Laws, who are an excellent partnership on their day.
The back row consists of the highly impressive Tom Curry, Sam Underhill, and Billy Vunipola. In my opinion, this is also the best 6-7-8 combination in the tournament.
Things do get a little chalky at 9, with Ben Youngs — as good as he is on his day — prone to inconsistency. George Ford at 10 is a strong out half but would rank below the likes of Ireland's Jonny Sexton, Scotland's Finn Russell, and Wales' Dan Biggar.
However, with Owen Farrell capable of slotting in at 10, this does give England another option. Farrell and Ford's 10/12 axis has worked wonders for England, but there are many who believe the former should be a permanent fixture at 10.
Just outside Farrell is a monster of a center in Manu Tuilagi. Providing the Leicester Tigers man can avoid any niggles, he will be key to England's chances of winning the tournament for the first time in three attempts.
On the wings, Jonny May and Anthony Watson provide speed and creativity. However, it remains to be seen if Watson will get the starting shirt at 14 or if Jack Nowell of Exeter Chiefs will be preferred.
Saracens' Elliot Daly is a solid attacking fullback that offers so much to England's offensive penetration while staying steady under the high ball.
England has the luxury of strength in depth in most positions, but this is, more or less, the team that should start their first game of the tournament, away to France, on February 2.
How the Fixtures Fall Into Place
Speaking of the fixtures for the 2020 version of the Six Nations, there is a lot for England to feel grateful for. But let's look at the first clash of the competition in Paris, which will not exactly be an easy contest for the English.
Their last trip to the French capital ended in a disappointing 22-16 loss. The French played out of their skins that day against an England team that had nine starters from the XV that took to the pitch against South Africa on November 2.
In 2019, England avenged that defeat with a 44-8 hammering of the French, but with a new regime on the cards — and former Wales coach Shaun Edwards working as the new French defensive boss — don't expect a similar result.
A win here would be all Eddie Jones will want from his men. And I think he will get what he is after.
Next up for England will be Scotland in Murrayfield on February 8. With just a six-day turnaround, the English will be looking to come away with a win, first and foremost.
Last year's fixture at Murrayfield ended in bizarre fashion, as the Scots mounted a serious comeback to draw the game 38-38. However, at Murrayfield in 2018, Scotland earned a massive 25-13 win that sent the place wild.
These two fixtures are crucial to England's chances of winning the tournament. Get these out of the way, and they will feel more confident of Ireland's visit on February 23 and Wales' trip across the Severn Bridge on March 7.
England lost to Ireland at Twickenham in 2018, which is their only Six Nations home defeat since 2012. Having blitzed the Irish in 2019, it won't be an easy task for Jones and co, but they should be favorites.
England's win over Wales in 2018 at home was followed by a loss to Cardiff in 2019. The Welsh would go on to win the Grand Slam for their efforts, and England will have not forgotten about that loss.
If the Red Rose has four wins from four at this point, they will be hugely confident of bagging the 2020 Grand Slam with a win away to Italy on the final day of the tournament on March 14.
Eddie Jones and the Coaching Staff
I pointed out earlier how Eddie Jones is one of just two bosses from 2019's Six Nations that will feature in 2020's tournament.
Whether you look at that as important or not is up to you, but there is a lot to be said for consistency, especially when things are progressing. You have to admit that things are moving along nicely for England, despite having no silverware to show for it over the past couple of years.
But, if anything, I believe that England will reap the benefits of having Jones at the helm once again. More than this, the backroom staff that he has built up in the fallout of the disastrous 2018 campaign will only help the English cause.
John Mitchell in defense, Scott Wisemantel in attack, Steve Borthwick in the lineout, and Neil Hatley in the scrum have all contributed to the England team that made it to the final of the World Cup.
In recent times, both Ireland's national team and provinces have poached some of England's coaching talents. The likes of Andy Farrell, Stuart Lancaster, Neil Back, and Graham Rowntree are all plying their trade in Ireland, with Farrell set to lead the country into the Six Nations as head coach.
England's acquisition of former Italy boss and Ireland international Conor O'Shea as Director of Performance seems like a massive steal to rival any of those names.
O'Shea will join a burgeoning backroom team that is probably the best unit on the planet right now.
Consistency and Progression
Consistency leads to progression. Or is progression a sign of consistency? Whatever way you wish to look at it, England has shown signs of both since the 2019 Six Nations.
The team is, for the most part, playing a stylish brand of rugby, too.
While they lost the crucial game against Wales in Cardiff in this year's Six Nations, their wins over Ireland and France really stood out. I would also go as far as to say that their first-half performance against Scotland was the best 40 mins any side had registered in the tournament.
Let's forget about the second half, as there was really nothing to play for at that point.
Then, in Japan, England put in two exceptional performances. Against Australia in the quarter-finals, they hammered the Wallabies by 40-16, never looking in trouble throughout the course of the game.
Former Australia boss Eddie Jones was delighted with that victory, but more so with the way that his team had played. It was the first real test of England since playing Ireland, who they would go on to beat 57-15 in a record score at Twickenham.
However, their magnum opus of 2019 was undoubtedly their 17-6 win over the heavily fancied All Blacks, who had trounced the Irish in their own quarterfinal.
Should everything go according to plan, England can build upon these wins and put that defeat to South Africa behind them.
Losing a Rugby World Cup final having looked the strong favorites to win the game must be the biggest kick in the teeth that any player can take. But in some ways, this England team could actually benefit from the loss rather than see it as an encumbrance to future success.
The Nearly Men of 2019
When all is said and done, a team is based upon what they win rather than what they almost win.
On that basis, it is fair to say that these England players are the "nearly men" of 2019.
They were the Six Nations and World Cup runners up, receiving silver medals for the latter that most of the team — rightly or wrongly, depending on your perspective — ripped off in disgust.
As disrespectful as some perceived that to be, the more mentally competitive observers who played devil's advocate argued that it was a sign of reluctance. A reluctance to be second best, rather than a rejection of the medals in itself.
This is something I found particularly interesting to watch. And as someone who will be supporting one of England's rivals in the Six Nations, it's a warning sign that this team is far from done.
Conversely, I expect England to bounce back from their defeat against South Africa with a bang in 2020. The odds on England to win the Six Nations show that they are believed to be the strongest team in the tournament, but with such fire in their bellies, they will be gunning to make this abundantly clear to anyone watching.
Naturally, it takes more than passion and a willingness to right the wrongs of yesterday to win a tournament. But it helps.
When the England team takes to the field against France in Paris, they will need to show that mettle. They will need to transfer the pain of Japan into fuel that fires them towards the title.
Look, you could argue that this team has the pressure on them as the favorites for the tournament. You could say that Eddie Jones has been given a lot of support from the RFU, and the resources have been thrown at England.
The players are there, and the coaching staff is probably the best on the planet. There are no glaring weaknesses to point at.
But one thing you cannot predict is how the squad reacts to their defeat in Japan. In many ways, this is going to be one of the most exciting things I'm looking forward to seeing from the favorites in the 2020 Six Nations championship.
There is no guarantee that England will respond like champions, however. But if they do, the rest had better watch out.
Final Words
Odds have been released for the 2020 Six Nations, and England is the favorite to win the tournament.
I don't think there will be many objective-minded fans that will disagree with Eddie Jones' team starting as the team to beat. Sure, Wales is the reigning champion — and the likes of Ireland, France, and Scotland will also have high hopes — but England's price is indicative of their threat.
Can England win the 2020 Six Nations? I would say that they will have the best chance of any squad by the time February comes around.
September
Casino of the Month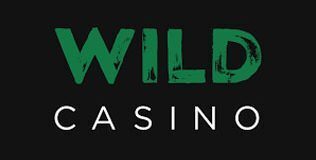 Welcome Bonus
250% up to $5,000