Will CeeDee Lamb Be a Bust in the NFL? Here Are 3 Reasons He Might

The Dallas Cowboys shocked everyone when they landed star Oklahoma wide receiver CeeDee Lamb with the 17th overall pick in this year's draft.
This was pretty surprising and promptly made Lamb one of the biggest 2020 NFL Draft steals. It was also a little shocking considering Dallas had far greater needs than landing an elite receiver.
You know, like all kinds of help on a rapidly deteriorating defense and a suddenly spotty offensive line.
The team also just forked over a ton of cash to Amari Cooper, but hey, who am I to judge?
Actually, that's precisely what I'm here to do. Lamb was seen by many as the top receiver in this draft, but he was the third player off the board at his position, and he won't instantly be "the guy" for the Cowboys.
Are there red flags to be seen here, to the point where we can speculate whether or not CeeDee Lamb will be a bust? There are a few, so let's break them down.
The Hype May Be Difficult to Match
The most logical route to CeeDee Lamb being a bust is probably the Sooners star just failing to live up to the insane hype.
He's already failed in one regard, as he wasn't the first or even the second receiver taken in this year's draft. That wasn't really his fault, but now he's going to a loaded Dallas offense that just saw Dak Prescott put up nearly 5,000 passing yards.
And that was without Lamb.
With Lamb in tow, he'll be expected to take this passing game to new heights, and if he can't do that — or deliver the crazy numbers he did at Oklahoma — he could be a bust for that reason alone.
Were Lamb's Numbers Inflated by His College System?
This isn't a direct knock on Lamb's actual talent, either. But it's worth wondering.
Yes, CeeDee Lamb is a bit of a freak. He's got the size, speed, and playmaking ability to be a terror at the next level.
All of that is pretty evident. But if we're to be blown away by his numbers, should we pause and note where they came from?
This is the same system that made Jalen Hurts into a superstar. It perhaps made Baker Mayfield look a lot better than he was. Marquise Brown dazzled in this system, only to produce moderate numbers as a rookie.
Don't believe me? A massive chunk of his production came off of five catches in week one against a terrible Miami Dolphins defense (28% of his touchdowns and 25% of his receiving yardage).
None of this says Lamb isn't good (he is) or that he can't succeed. But elite college systems do inflate numbers, and that could be what's happening here to an extent.
Could CeeDee Lamb Be a Diva?
Dallas is known for a history of bringing in dudes that were divas or a lot worse.
Michael Irvin, Deion Sanders, Greg Hardy, Randy Gregory, and Joseph Randle are just a few big names that stand out as wild personalities.
On the surface, there doesn't appear to be any issue with Lamb. I certainly don't want to be the first to suggest the guy's career may end up being derailed by bad decisions he's yet to make, either.
However, wide receivers do tend to be divas. He's also in a big market, and he's going to have a lot of money. It's worth wondering how he'll handle all of that.
He already went viral for how he handled his girlfriend trying to look at his phone.
Both downplayed what happened, but the look Lamb gave her after snatching the phone was a little sinister.
He seems like a good dude, but will a ton of attention, crazy money, and major expectations mess with him like it has for so many other star receivers? It certainly could.
Predicting If CeeDee Lamb Will Be a Draft Bust
I've detailed three reasons why CeeDee Lamb could be a bust, but I ultimately doubt he is. He just has too many good attributes to offer, while it sounds like his cell phone incident was a classic case of the internet overreacting.
A lot of people are excited about the Cowboys going into 2020, and for good reason. The team brought in a safe head coach in Mike McCarthy, they held onto Amari Cooper, and they just got one of the best steals in the draft in Lamb.
Lamb's size, speed, open-field playmaking ability, and ball skills will likely make him a superstar. With Dak Prescott's ascension, the two could go hand in hand in making Dallas a viable title contender as quickly as this season.
You can bet on the Cowboys to win it all at the top Super Bowl betting sites. Just keep in mind that thanks to taking Lamb this year, their defense may give up a thousand points per game.
AUGUST
Casino of the Month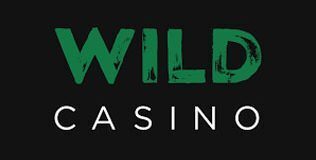 Welcome Bonus
250% up to $5,000
Read Review
Visit Site