Will 2021 Be Tom Brady's Last Year in the NFL? – Odds and Analysis
Yes, Tom Brady eventually is going to walk away from the NFL after decades of dominance. Many of the haters out there have been counting down the days to see him struggle miserably. It may not happen, but retiring would be the next best thing.
Other than struggling in the first 12 games last season before their bye week, Brady once again defied the odds of father time. Getting to his ninth Super Bowl while winning his seventh last season with Tampa Bay was remarkable.
Taking over the worst major professional franchise among winning percentages entering last year and leading them to a Super Bowl was easier said than done. What is next for TB12? Will he ever hang the cleats up and enjoy life without football?
Believe it or not, there are odds surrounding Tom Brady's NFL future. Many believe he has a few seasons left in the tank, and the odds lean that way.
The odds of him retiring after this season are at +600 via the best NFL betting sites. This wager means you could risk $100 and earn $600 if Brady retires after the upcoming season.
The chances of him coming back for another season are much better at -1500. That is a wager that doesn't offer great value since you would need to risk $1,500 to win only $100.
So, which will it be? That's up to you to decide, but with that fat +600 price in mind, here's a list of reasons why 2021 could be Tom Brady's last in the NFL.
Injuries Could Catch Up with Him
Health is the top reason Tom Brady could retire after 2021, but certainly, this is the most realistic one.
Injuries have derailed players before and even cut careers much shorter than projected. Brady has beaten up father time thus far, but the old saying rings true.
"Father Time remains undefeated."
Besides his knee injury in the 2008 season opener against the Chiefs, the legend has been full-go.
The lower-body injuries have cost several stars before, but Brady is one of the most aware players we have ever seen. He has limited the big hits from opposing defenders by living to play another down.
The officiating has prevented these injuries by punishing defenses for any borderline hits deemed too dangerous for the sport. The game is faster than ever, so the nagging injuries could pile up and force the hand of Brady.
Time will tell, but every player has played through the aches and pains. That is until they no longer can and are forced to hang it up.
Brady has said he'd like to play to at least 45, but what if his body doesn't let him?
Relationship with Coach Bruce Arians
Coach Arians has coached the likes of Ben Roethlisberger, Peyton Manning, and now Brady. There were a few moments where things became dicey.
Arians threw some shade at Brady earlier last season when the offense had their fair share of struggles.
Coach Arians has been known for speaking his mind, and Brady is not a player you want to battle. The star quarterback will always win a battle that decides who stays and who goes.
TB12 has never made the team about himself. He is as selfless as it gets when it comes to winning, but there haven't been many years where Brady is on a losing team.
There is only one season in which Brady did not register double-digit victories. That was in 2002, which stands as the lone, non-playoff season for Brady in which he was healthy.
I don't foresee a struggle ahead, but losing would throw Brady off his game, and only having a year with this relationship could easily spell trouble.
Stranger things have happened, and this is tough to envision until it happens. Brady hardly loses games, and his winning mentality is contagious.
Tom Brady Has Nothing Left to Prove
Tom Brady has done it all. Eventually, he will realize that and call it a career. He is one of the greatest NFL players ever, and he has continued to break the records.
He has played in (45) and won more playoff games (34) than all but five NFL franchises. New England was one of the teams he played on, which makes the numbers even more staggering and absurd.
The next closest signal-callers in terms of playoff wins are mostly retired Hall of Famers. Ben Roethlisberger (13) and Aaron Rodgers (11) are next, but they are not in the same galaxy as Brady.
He also has won more Super Bowls than any other quarterback in NFL history, and his longevity has allowed him to break numerous records.
Here's where he stands in key passing records going into 2021.
79,204 passing yards (2nd)
581 passing touchdowns (1st)
7,142 pass completions (2nd)
10,598 pass attempts (1st)
He's top-two in almost every major category, and he's likely going to be number one if he can stay healthy this season.
He is less than 1,200 passing yards away from breaking the current record owned by Drew Brees. Setting it on the national stage will put Brady's career in perspective, and perhaps this will set him up for his final season.
The amount of winning is what keeps Brady coming back for more. It gives him an edge to keep playing despite father time knocking on the door.
Once he gets those records, though, perhaps he'll see the light at the end of the tunnel regarding his playing career.
Betting on When Tom Brady Will Retire
Tom Brady has another year on his contract through the end of the 2022-23 regular season, and he's said numerous times that he'd like to at least finish that deal.
Many believe he is one more injury away from calling it quits, but he has played through them recently, and he's still one of the top 10 quarterbacks in the NFL.
At the age of 44, he would like to play for as long as he physically can.
The positive news for why he should have a clean bill of health is the improved play of the offensive line. Tampa Bay had issues heading into the 2020 season, but Tristan Wirfs was a staple at the tackle position.
Keeping Brady upright allowed their entire team to develop towards the stretch run. When they were 7-5 heading into their bye week after a loss to Kansas City, their chances looked slim to find much postseason success.
Brady went back to the drawing board and was able to put it all together.
I foresee Brady being able to play through minor injuries, but Tampa Bay has one of the best rosters in the league. They have wide receivers in the prime of their careers and a few defensive stars have put them over the top.
While the value offers next to nothing at -1500, the chances Brady retires after this upcoming season are slim to none. I firmly believe he will be back to play past 45 years of age and give it a go for the 2022-23 regular season.
Brady's NFL future isn't the only one you can bet on this year. Consider what will happen with Aaron Rodgers after this year, as well.
September
Casino of the Month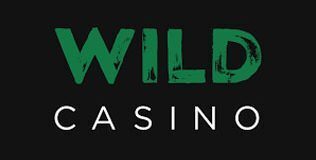 Welcome Bonus
250% up to $5,000