Wilder vs. Fury 3 and More Major Boxing and UFC Fights That Could Fall Through the Net in 2020

If you're asking how many big boxing fights have been canceled in 2020, I'm telling you that it has been a lot. More than this, there has also been a fair few UFC bouts that have fallen through the net due to the current situation.
These are unprecedented times, and simple solutions to problems are a thing of the past. That said, we can't act too surprised to find that some major events in the fight game have been affected.
I don't want to a major buzz kill today, but I thought it would be interesting to look at ten of the biggest bouts that should have happened, but probably won't, in 2020. If that's too painful a subject to entertain, feel free to leave the page. If not, keep reading, and I will reveal 10 major boxing and UFC fights that could fall through the net in 2020.
Amanda Nunes vs. Valentina Shevchenko 3
I have to admit that I'm torn on Nunes vs. Shevchenko 3 as a fight, for many reasons.
I suppose the first of those reasons is that Shevchenko is currently bossing the UFC women's flyweight division (125 pounds), while Nunes last fought at featherweight (145 pounds). Another reason to forget a rubber match with Nunes is the fact that the Brazilian, who currently holds both the bantamweight and featherweight straps, has two wins over the "Bullet."
On a personal level, I can admit that there are many reasons why the fight should not happen. But at the same time, these two are clearly miles ahead of any other female competitors in the UFC.
With Cris Cyborg now plying her trade with Bellator, Nunes and Shevchenko are unquestionably the best of the current era. And that alone kind of justifies seeing them go at it for one last time, at least.
There is no other woman in the promotion that can beat Nunes, and vice versa. Shevchenko might have two losses to a fighter widely considered as the female G.O.A.T., but she did come close in the rematch.
But as excited as even the most optimistic fan can get for this fight, the chances of it happening in 2020 are slim to none. Even if UFC President Dana White was to sanction the bout at some point this year, there is no guarantee that both fighters would be happy to get it on for the third time.
Anthony Joshua vs. Oleksandr Usyk
2019 was a strange year for both Anthony Joshua and Oleksandr Usyk.
Joshua lost his unbeaten record and collection of heavyweight titles to last-minute stand-in Andy Ruiz Jr. What made matters worse for the Brit was that, on his United States debut, he was absolutely battered by the plump bruiser.
What followed, predictably enough, was the usual autopsy of a fighter's career once they lose a single bout. It was the perfect example of modern boxing's attitude to the precious zero.
But Joshua bounced back in a respectable fashion, outboxing Ruiz to reclaim his titles. Naturally, it would take a couple of big wins for some fans to believe in the 2012 Olympic gold medalist, but 2020 has affected Joshua's ability to show what he can do.
As for Usyk, this was the year where he was going to prove his worth in the heavyweight division. The brilliant Ukrainian — who won multiple awards and titles in 2018, including the 2018 Fighter of the Year by The Ring, ESPN, Sports Illustrated, and the Boxing Writers Association of America — has seen his career put on hold.
In 2019, Usyk fought just once, against Chazz Witherspoon. However, he was initially penciled in to fight former kickboxing standout Tyrone Spong, only for Spong to test positive for performance-enhancing drugs.
Usyk was named as Joshua's WBO mandatory in late 2019, and fans were looking forward to the fight going down this year. I would be shocked if it happened before 2021.
Israel Adesanya vs. Paulo Costa
If you consult the usual hyperbole machines regarding a potential scrap between Adesanya and Costa, they will probably call it the biggest fight in UFC middleweight history.
Now, while I wouldn't go quite that far, I will admit that there is no better fight to make at 185 pounds. The champ (Adesanya) and the number one challenger (Costa) clearly hate each other, which adds that little extra spice.
As a clash of styles, these two are perfect. On one hand, you have the slick, technical brilliance of Adesanya and the raw, brute knockout power of Costa. It's the ultimate Saturday night bout that could go down as one of the great fights in middleweight history.
But would it be the best? That remains to be seen. Maybe it would be the greatest middleweight fight of all time, and I would be left with a little egg on my face.
Of course, if you think that we will get the answer to the question above this year, it looks unlikely. I wouldn't say that it is completely out of the question — especially since both guys are contracted to the one promoter, the UFC — but I wouldn't get my hopes up just yet.
Katie Taylor vs. Amanda Serrano
Irish sensation Katie Taylor is aiming to cement her place as the greatest female boxer on the planet.
Taylor made history in 2019, becoming just the seventh boxer of any gender to hold all four major titles in a weight class. A win over Serrano would definitely push her into the top spot as the pound-for-pound best in women's boxing.
But Serrano is no joke. She is an incredible fighter who has won titles in seven divisions. She is arguably the best female there is in the sport. What makes this fight so exciting is that a sizeable portion of boxing aficionados would say that Taylor is undoubtedly the best.
So, this is the type of best vs. best scrap that is as rare in boxing as a talking monkey. It is a fight that I want to see, but I do not expect to see it this year.
Conor McGregor vs. Justin Gaethje
When Khabib Nurmagomedov vs. Tony Ferguson was scheduled for March 2020, a sizeable portion of the MMA community asked for McGregor vs. Gaethje.
Not only would this fight be the fairest way to elect the next title challenger, but it would also be bags of fun. Gaethje, one of the most explosive talents in the UFC's lightweight division, vs. McGregor, the PR genius and prodigal son of the promotion.
Whatever way the promoters wish to advertise this fight, it will definitely sell like hotcakes. But unfortunately for MMA fans, those hotcakes will probably not be on sale until 2021.
McGregor can sell arenas out with a couple of soundbites and a great suit. But how weird would it be to see him fighting one of the sport's most exciting fighters behind closed doors? I'm not sure the Irishman would be keen on that.
The UFC probably won't be happy to see their most marketable star doing his thing without the fans, either.
Errol Spence Jr. vs. Terence Crawford
Spence vs. Crawford is similar to MMA's Khabib vs. Ferguson in the sense that it could be an era-defining fight.
These are the two greatest welterweights in boxing right now, and fans are almost split down the middle on who would triumph if they were to fight. The glass half full camp was united in hoping that we would see this fight in 2020, but it will definitely not happen this year.
Even without the current global situation eating into some of the best sporting events that can be made this year, Spence vs. Crawford happening in 2020 was highly optimistic.
However, with Spence suffering a brush with death last year, some think that he might push harder for this fight to happen. But that's conjecture, at this point.
If Spence vs. Crawford happens in 2020, I will eat my hat.
Jon Jones vs. Daniel Cormier 3
Despite Jon Jones falling afoul of the authorities again in 2020, the slap on the wrist he received is proof enough that he will fight again in the UFC.
The greatest light heavyweight of all time is presiding over an exceptionally weak division right now, and some believe he should move up in weight to avoid stagnating. And if that move were to happen, surely a trilogy fight with Daniel Cormier would be on the cards?
Cormier is the second-greatest light heavyweight of all time, in my opinion. He was the only man I saw as capable of beating "Bones" but was outclassed in their first encounter and knocked out in the rematch.
But when it comes to Jones' career, there is usually a plot twist waiting. Following the rematch, the native of Rochester, New York, was suspended for 15 months for a doping violation. The win was overturned to a no contest.
If Jones and Cormier fought at heavyweight, it would give Cormier one last chance to beat his biggest rival. The chances are that it would be the final fight of his career, too, but don't expect it to happen this year.
Canelo Alvarez vs. Gennadiy Golovkin 3
Golovkin will enter Canelo vs. Golovkin 3 as the underdog for the first time in his career.
There are a few reasons why, but perhaps the most important is that the Kazakh is over the hill. He is now 38 years old and clearly showing signs of wear and tear as he surpasses the 14-year mark as a pro.
Anyone that watched him being tormented by Sergiy Derevyanchenko knows this. He looked every year his age in that battle last year and probably should have lost the fight.
But still, there is a big demand for a trilogy fight with Canelo due to the two previous fights ending in a draw and a win for the Mexican. Given that some believe GGG won both fights, you can understand the appeal.
If Canelo is to take Golovkin on again, I would expect to see him win. But what I'm not banking on is seeing this fight happening this side of 2021.
Khabib Nurmagomedov vs. Tony Ferguson
Cursed or not, this fight has to happen. Regardless of what occurs before these two men can meet, MMA fans will never be at peace until they see both Khabib and Ferguson inside the cage.
This is, in many ways, the Ali vs. Frazier of the MMA world. But unlike that classic matchup, it has been scheduled more times than the two legendary heavyweights fought.
For those of you not up to scratch on your boxing history, Ali and Frazier got it on three times. Khabib and Ferguson have been scheduled to scrap on five separate occasions, and it has fallen apart every single time.
It's one of the weirdest stories in sports, and one that has to be settled. But will Khabib vs. Ferguson happen? Or are the odds well and truly against this fight ever going ahead?
I think it will, but not this year.
Tyson Fury vs. Deontay Wilder 3
Fury vs. Wilder 3 was scheduled to go down this summer, but for obvious reasons, that is now highly unlikely to happen. The MGM Grand Garden Arena was the venue, with a date of July 18 being touted by both sides.
But the third installment of this heavyweight rivalry was far from finalized. The date was prospective, rather than set in stone. We know that Wilder exercised his right to a rematch, and the fight would more than likely have been penciled in well before fall.
As it stands, both men want the fight. But with the current situation looking set to prevent crowds from major sporting events, arguably the biggest, most lucrative fight in boxing right now might have to wait.
Do you think Fury vs. Wilder 3 might happen in 2020 without crowds? Because I don't. I can't see rival promoters in Top Rank/Queensberry Promotions and Showtime wanting to produce the fight behind closed doors. It is just not financially viable and would effectively be a waste of a huge event.
Fury's promoter in the US, Bob Arum, claimed that the fight would now be pushed back to October. But that does not sound realistic at this point. However, Frank Warren — who promotes Fury in the UK — offered a more cautious assessment of the situation, claiming that the fight might not happen in 2020 at all.
I'm with Warren on this one — there's no chance we'll see this fight in 2020.
Will 2020 Be the Year of What Ifs?
Look, I'm not saying that none of the fights above will happen this year. There is a handful that could get the go-ahead. But it is no coincidence that the ones I think have the best chance of hitting our screens are UFC bouts.
Of course, I can't say for certain that I am right. We'll just have to wait and see what happens (and what doesn't). But one thing I do know for sure is that I'm itching to see some fights.
August
Casino of the Month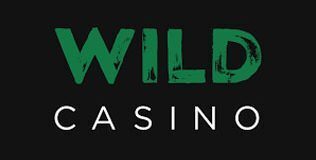 Welcome Bonus
250% up to $5,000