3 Reasons Why Zion Williamson Can Win the 2021-22 NBA MVP Award

We know who the favorites are to win the 2022 NBA MVP. Making a case for why to bet on Luka or Steph is an easy assignment. Offering theories as to why Giannis or KD will win the award, that's child's play.
Trying to convince readers they should take a stab on Zion Williamson in the NBA MVP betting market, now that's a tall task. However, I think I'm up for it.
I'll offer three reasons why Williamson can win the 2022 NBA MVP. First, let's take a peek at his price.
Zion Williamson's MVP Odds
Of all the top NBA betting sites, BetOnline is typically the best when it comes to finding great odds. Keyword, typically.
In this case, BetOnline installed Zion Williamson's MVP odds at +2800. Over at BetUS, the burly left-hander is looming at +4000 to win the league's Most Valuable Player award.
To reiterate the point that there's merit in betting on guys outside of the favorites, remember that Nikola Jokic was crowned as last year's league MVP. The Joker kicked off the 2020-21 campaign as a +3000 longshot to win the award.
The Pelicans will have to take the next step and be a playoff team, but Williamson winning the MVP isn't all that far-fetched. Here's what intrigues me about the proposition.
Williamson is on an Insane Trajectory
Entering his age-21 season, the best of Zion Williamson is yet to come. There were doubts that his bulkiness would hinder his success, I was one of the many who said he was overrated and wouldn't play more than 30 minutes per game.
I've been right on some of my bold takes, but I had to eat crow on that one.
Zion Williamson Is Taking Flight
Season
Minutes
Points
Rebounds
Assists
FG%
FT%
Steals
Blocks
2019-20
27.8
22.5
6.3
2.1
58.3
64.0
0.7
0.4
2020-21
33.2
27.0
7.2
3.7
61.1
69.8
0.9
0.4
Averaging 30 points and close to 10 rebounds isn't out of the question. Being among the league leaders in field goal % and Player Efficiency Rating (PER) is expected.
To help put Williamson's efficiency from a season ago into perspective, know that he finished fourth in John Hollinger's PER; behind only Jokic, Embiid, and Antetokounmpo. Well ahead of names like Durant, Leonard, and Doncic.
Big Men Have Won the NBA Last Three MVP's
After a scoring guard took home the honors between 2015-2018, a big man standing at least 6'11" has won the NBA MVP in each of the last three seasons.
The trend could swing back to perimeter players winning the award, but Zion finds himself at the intersection as a hybrid forward.
He's just a good-old-fashioned baller who knows how to dominant a game.
Don't expect Williamson to start pulling the trigger from deep – he's attempted just 48 three-pointers in 85 career games. At the same time, Shaq and Karl Malone won MVPs without attempting a single shot from beyond the arc.
Kevin Garnett won an MVP shooting 25% from downtown, so did the Greek Freak as recently as 2019.
Zion doesn't suddenly need to reinvent his game or become a threat from long range. Averaging 30/10 on 60%+ shooting will be more than enough to get the MVP voters' attention.
The Pelicans Should Be Much Improved
We know the Pels will need to win a significant number of regular-season games for Williamson to be in the MVP discussion.
Since 1975, just two players have won the MVP during seasons in which their team won fewer than 50 regular-season games (Moses Malone twice [1979 and 1981] and Russell Westbrook in 2017).
Fortunately for basketball fans in the Big Easy, all signs are pointing to an enhanced product in 2021-22.
On August 7th, New Orleans traded for Devonte' Graham to shore up the point guard position. On that same day, the Pelicans acquired Jonas Valanciunas from Memphis in a deal that'll help open things up for Zion.
Valanciunas was tremendous in 2021 averaging over 17 points and 12.5 rebounds with the Grizzlies. He shot over 59% from the floor.
Plugging Jonas in alongside Zion and Brandon Ingram, New Orleans quietly has one of the most formidable frontcourts in basketball.
As far as this franchise's current path, think of the Atlanta Hawks. Atlanta was dreadful in Trae Young's first two seasons before finally blossoming in his third year. The Pelicans had a .402 winning % during Williamson's rookie season and finished 13th in the West.
New Orleans was on the uptick during Williamson's sophomore campaign; they had a .417 winning % finished 11th in the West.
Approaching 50 wins in his third year isn't out of the equation.
More Sleeper Picks to Win the 2022 NBA MVP Award
Of all the under-the-radar names who could win the NBA MVP in 2022, Zion Williamson is among my top choices.
However, he's not the only "outsider" I'm looking to invest shares in.
Rather than spoil my other top sleeper picks, I'll gear up your anticipation by making you click on the following link.
AUGUST
Casino of the Month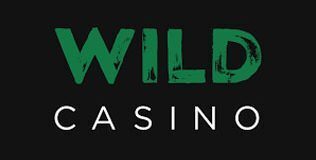 Welcome Bonus
250% up to $5,000
Read Review
Visit Site