Hide Bonus Offers
| | | | | |
| --- | --- | --- | --- | --- |
| #1 | Bovada Sports | 50% Up To $250 | Visit Site | Bovada Sports |
| #2 | BetUS | 125% Up To $2,500 | Visit Site | BetUS |
| #3 | MyBookie | 100% Up To $1,000 | Visit Site | MyBookie |
| #4 | Everygame | 100% Up To $500 | Visit Site | Everygame |
| #5 | BetOnline Sports | 60% Up To $1,000 | Visit Site | BetOnline Sports |
Why These WWE Superstars May Leave in 2022

The WWE had a challenging year in 2021 with its lack of must-see moments. The turnover has been costly, and viewership has gone down with many superstars leaving for AEW.
A lot can happen in a year and contracts are expiring with retirement on the mind for many wrestlers as well.
Here are your top superstars currently on the WWE roster that might leave the company in 2022.
Goldberg
Many have forgotten that Goldberg is still under contract with the WWE. Many of his matches were occurring at elite PPV's where most were hoping for entertainment.
Sadly, the matches have been mostly under 20 minutes, and we have seen a few over the years last a few minutes. At his age, it should not be shocking that those mid-tier matches are ending quickly.
Goldberg recently mentioned that he would be open to more matches. Going back to 2019, the former WCW superstar has only wrestled in seven matches!
June 7, 2019 – vs. The Undertaker (Lost via Pinfall)
August 11, 2019 – Summerslam vs. Dolph Ziggles (Won via Pinfall)
February 27, 2020 – vs. The Fiend (Won via Pinfall)
March 25, 2020 – Wrestlemania vs. Braun Strowman (Lost via Pinfall)
January 31, 2021 – Royal Rumble vs. Drew McIntyre (Lost via Pinfall)
August 21, 2021 – Summerslam vs. Bobby Lashley (Lost)
October 21, 2021 – Crown Jewel vs. Bobby Lashley (Won via Pinfall)
The matches against Lashley seemed a bit stale and the story took forever to develop, and we eventually saw the future Hall of Famer defend his son in the storyline.
That was in the Fall, and we haven't seen or heard much of anything since in the squared circle. He isn't getting any younger and building the perfect storylines is a challenge with an aging Hall of Famer.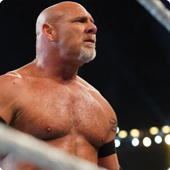 Bill Goldberg was known for his dominant run in WCW. He had a streak of 173 consecutive victories that began in June of 1997 and lasted all the way until December of 1998. Starrcade was where he eventually lost the title to Kevin Nash.
We saw Scott Hall come out of the stands in a security guard shirt and used a taser to knock off the champion.
It seems likely that Goldberg is finally going to call it a career in the next year and Big E could be his final opponent. All the spears and jackhammers could be coming to an end and we need to take one last look at some of the best ones he delivered for us.
At the age of 54, Goldberg has done it all. What more does he have left to prove and how much longer does he want to be in the squared circle?
There is a good chance that we see him in one more match and then that might be it. If they extend him, we could see him for a few matches in the next year or two. Many believe this year will be his last.
Liv Morgan
This is the mystery and the wild card among these five wrestlers. Social media has been buzzing for the past few months. Liv Morgan went to her Twitter account to respond to AEW star Britt Baker about possibly moving on from the WWE.
We're destined to do this forever ?✨@FightOwensFight https://t.co/FzE0boH8gv

— LIV Morgan (@YaOnlyLivvOnce) October 5, 2021
It all started when Kevin Owens pointed out that the two have oddly been assigned to the same show and yet are still with the company.
Owens could be on the way out and many are unsure if Morgan is leaving sooner than later. Her contract is a bit of a mystery as not all contracts are public knowledge.
This is one to stay tuned towards, but certainly her recent push against Becky Lynch could allow her to make the most of her opportunity.
Paige
It has been over 600 days since Paige has appeared in the WWE. We haven't seen her wrestle since 2017 due to a neck injury that has ended her career as a wrestler.
636 days since Paige's last WWE appearance pic.twitter.com/UcUQO4T8c0

— WrestlingWorldCC (@WrestlingWCC) December 16, 2021
However, we have seen her as the Smackdown GM. The company has used that to their advantage in terms of pushing certain talents/wrestlers. Injuries have played a role and we currently have the likes of Adam Pierce and Sonya Deville.
Looking at Paige in her last five matches, it goes to show how much has changed. Injuries, departures, and retirements have made these matches seem like 10 years ago.
House Show (December 26, 2017): 6-Person Tag vs. Mickie James, Bayley, and Sasha Banks
Monday Night Raw (December 25, 2017): Same as above
Monday Night Raw (December 18, 2017): 6-Person Tag vs. Bayley, Mickie James, and Sasha Banks
Monday Night Raw (December 11, 2017): Tag Match w/Mandy Rose vs. Bayley and Mickies James
Tribute to the Troops (December 5, 2017): 6-Person Tag vs. Bayley, Mickie James, and Sasha Banks
Mandy Rose and Sonya Deville were her partners for those matches. All those matches revolved around one of those two, but it was frightening when Paige took a bump from Banks and fell face first to the mat.
Her contract is set to expire in June of 2022, but many believe she will get back in the square circle to wrestle.
That is her goal, and it would be one of the better stories if and when she does return as a wrestler. She posted on Twitter in February of 2021 and isn't afraid to comment on her potential return down the road.
Edge
The rated-R superstar is one attraction that fans have enjoyed during his second tenure with WWE. We saw him grow as a tag team champion early in his career and further develop into a single performer that main evented some of the better pay-per-views.
The athleticism and high motor he had was one of a kind. He was able to sell the fans as both a heel and as a baby face. The way he evolved as a wrestler has been remarkable. The mic skills have improved over time and his ability to have the WWE universe involved was always a joy.
Edge has his current contract expiring at the end of 2022. However, we could see him finish his career off on a high note at Summerslam or Wrestlemania.
We saw a devastating neck injury in 2003 that nearly ended his career for good. The term was cervical spinal stenosis, which meant his life could have been in jeopardy had he taken a bad fall or a bump, as the wrestling pundits say.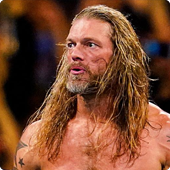 My personal favorite match was his tag team adventure with Christian at Wrestlemania 17 in 2001. He had premiere matches against The Undertaker and Mick Foley. Playing the role of the heel after previously being the baby face is never easy.
Only the top stars in the WWE can pull it off and we saw Mr. Money in the Bank performing at a high level for years. The 2022 Royal Rumble has him partnering up with his wife Beth Phoenix to square off against Maryse and Miz in a tag match.
If he does end up retiring, it has been one of the finer careers we have seen. The Hall of Famer is a legend that has won the Royal Rumble twice.
The former Royal Rumble winner has certainly given us plenty of legendary moments and we should witness a few more before he hangs his boots up for good.
Speaking of the January pay-per-view, check out our top moments in the history of the Royal Rumble.
Kevin Owens
We have seen Jeff Hardy's contract expire and he could be on his way to AEW. Another superstar that is nearing the end of his run with the company would be Kevin Owens.
Once the Royal Rumble comes to an end the reports and rumors swirling around are that his contract will expire. If they cannot work on an extension or new contract, what an odd past year or so it has been KO.
Once among the top main eventers, Owens has been off and on in terms of the spotlight. The 2021 season started off with some decent matches against Roman Reigns at the Royal Rumble. We then saw him at the Elimination Chambers, but he continued to come up short in terms of the push he was desiring.
At Wrestlemania, Sami Zayn took part with Owens and the two have excelled against each other over the years. They were together for some time as well, but Owens has lost momentum in the company for some time.
A well-executed Powerbomb can put victory within a Superstar's grasp or add insult to injury! #WWETop10 @FightOwensFight @WWERomanReigns pic.twitter.com/qlZKr2HOON

— WWE (@WWE) October 30, 2016
The top matches over the years have been entertaining, but the end results have been lacking. Failing to post moments that intrigue the fans to come back for more is what many have been perplexed about.
When one of your notables from the past year was missing out on Summerslam, trouble was looming. He has not been able to stick to a trending storyline that has the fans on the edge of their seats. Owens has been involved with Seth Rollins, but nothing has been able to stick for long.
Many joke that ever since Chris Jericho has left the company, Owens has lost the luster that he once gained from the WWE universe. There is always a chance we see sides agree and work out a deal.
Betting on the WWE in 2022
Other superstars such as Braun Strowman, Aleister Black, Lars Sullivan, Samoa Joe, and Daniel Bryan have all left the company in the past year. There will be others, but these five mentioned have a shot to be next on this list.
Which superstar is ready for their next break and who will be winning the top matches for the year ahead? We will have plenty of news and odds regarding that throughout the year, so stay up to date with our WWE blog.
For those that enjoy the game of risk where you can take home some earnings, be sure to check out all the top WWE betting sites before placing your winning selections.