Why Survivor 40 Favorite Tony Vlachos Isn't a Great Bet to Win

Tony Vlachos has been the main favorite to win season 40 of Survivor basically from the beginning.
Like everyone else, he's won before, and he really offers the total package as someone who can win over allies and also carry himself in challenges.
The idea that Vlachos could win Survivor: Winners at War is only growing stronger, with the former police officer seeing his Survivor odds get better with each passing week.
Entertainment betting sites recently pushed his price up to -300, which gives him his best shot to win the competition since the process began. While that should be scary for anyone who has already wagered on other Survivor contestants, Vlachos is no lock.
In fact, betting on him could be a big mistake. Here are four reasons why Vlachos won't win Survivor.
He's Hid Behind His Alliance
I don't know if it's so much a direct hit to Vlachos or more of a negative toward his alliance not being able to pull the trigger on a massive blindside.
Regardless, to this point, Vlachos hasn't had to pull many strings or do much heavy lifting.
He's been the head of a major alliance, but he hasn't had to out-wit and out-last like some others still remaining in the competition.
There Are More Compelling Narratives
Vlachos played a hand in making the tears flow when you look at a trailer for this week's upcoming episode.
He and other contestants will compete for a chance to see their entire families, and seeing how shook up he was over missing his family was pretty moving.
Get a sneak peek of episode 10 and all the drama here.
While it's touching to see Vlachos playing for his family, let's consider that every single contestant has someone they miss.
They also have different driving forces behind being at Survivor in the first place, which means Vlachos doesn't have the only storyline that fans will eat up.
That's also the case for their tribemates, who will ultimately decide who walks away with the top prize this season. Vlachos has a good story, but is it for sure the best?
Other Competitors Have More Impressive Paths
Aside from arguably just skating through this season, Vlachos has also allowed a lot of other Survivor contestants to build their case against him in the event they reach the final three.
Sophie Clarke stands out as one, and that shouldn't shock you if you've been following along with me, seeing as I picked her to win weeks ago.
Clarke has been pulling some social strings this season, which shows her strategy, her ability to form and hold alliances, and also the sneaky ability to float under the radar.
She isn't the only one that has built a pretty strong case to this point, of course.
Michele Fitzgerald has also done a great job, Tyson Apostol has the "I returned from the Edge of Extinction" card in his back pocket, and Denise Stapley is still hanging around despite delivering one of the best Survivor blindsides ever.
Vlachos Has a Huge Target on His Back
Lastly, and probably as important as anything, is the fact that Vlachos is a huge favorite to win.
That both makes him a relatively safe play in the eyes of bettors but should also make him a massive target for the rest of the tribe members.
It's undeniable that Vlachos has played a good game, has a strong alliance, and can physically keep his head above water if he's backed into a corner. But what if he trips up, his alliance cracks, and/or he loses a key challenge?
Just one tribe member needs to be turned to flip the script in this show, and when you have all former winners competing, nothing is written in stone.
Summary
The big issue for me when it comes to betting on Tony Vlachos is the fact that he's gotten this far without doing much work himself.
There are superior tribe members who have done more to stay alive at this point, while his betting odds have also gotten to a point where the reward isn't worth the risk.
I see a lot of interesting paths to the top for other contestants, while it still remains possible someone Vlachos trusts burns him in the end.
My pick to win — Sophie Clarke — also holds a beautiful price tag (+1200) and has a really good case if he can make it to the end.
However you decide to bet on Survivor, just be sure to use the very best Survivor betting sites before placing a wager. Good luck, and enjoy the show!
AUGUST
Casino of the Month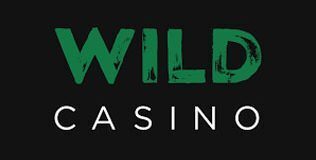 Welcome Bonus
250% up to $5,000
Read Review
Visit Site