Why Rob Gronkowski Can Win the 2020 NFL Comeback Player of the Year

Rob Gronkowski is back. After a one-year retirement, the 31-year-old ex-Patriots tight end announced his return, resulting in a trade from New England to the Tampa Bay Buccaneers.
That reunited him with Tom Brady, and now the two former New England superstars have fans thinking the Buccaneers can win Super Bowl 55.
Whether that happens or not, you could still potentially profit from The Gronk's return.
Once a dominant tight end, Gronkowski figures to play a key role for Tampa Bay. If things break just right, he could be in contention for the 2020 NFL Comeback Player of the Year award
While not my first pick, it's impossible to ignore Gronkowski's 2020 NFL Comeback Player of the Year odds, as he comes in at +450, just behind the favored Ben Roethlisberger.
Should you bet on Gronkowski to win the award? Here's a few reasons why it may not be crazy to do so in 2020.
He Was Out of Football for a Year
When trying to predict who will win the NFL Comeback Player of the Year, you first need to think about the incentive to vote.
Why would we vote for Gronkowski? Because he could come back and go off on the NFL after sitting out an entire year of football.
The main reason Gronk left in the first place was nagging injuries, pain, and the mental toll of the NFL's grind.
It'd be pretty impressive if he returned to post strong numbers after being away from the game. It'd be just as awe-inspiring to witness him overcome the reasons that forced him into retirement in the first place.
Gronkowski Was in Decline Prior to Retiring
Perhaps more impactful than returning from a year away from football or defeating those inner demons? Simply returning to elite form at the age of 31.
Gronkowski could easily cite injuries and fatigue for his decline, but the reality is he was not the same player the last time he touched a football field.
The guy probably relished the time away when you consider the mental and emotional side of the sport, but he also needed that time to rebuild his body.
After beginning to lose some of his speed and athleticism, could an entire year off see him coming back a little more spry? To win, that may need to be answered with a resounding "yes."
The Gronk Is a Touchdown Machine
Even if Gronkowski keeps regressing physically, he still could have a shot at winning the 2020 NFL Comeback Player of the Year award.
Playing football after retiring for a year will have him in the conversation, but there's nothing eroding athleticism can do to stop this guy's size and ball skills.
Gronkowski's role shrank in his final days with the Patriots, but this huge play in the Super Bowl showcased his ability to still win contested catches.
He doesn't need to apply that to down-field catching anymore. He just needs to put himself in position to box defenders out and complete catches. If he can do that and get back to scoring close to 10 touchdowns, he'll be one of the top Comeback of the Year contenders.
Summary
As recently as 2017, Rob Gronkowski was still one of the best tight ends in the NFL. When you factor in his 2018 decline and total 2019 absence, any type of successful return will make him an interesting bet for this wager.
There is a lot of competition for this award — much like any season — but Gronkowski does have a shot if he can return to form and produce.
Bettors need to consider a lot of different options, though.
Check out some of our individual Comeback Player of the Year player profiles at our NFL betting blog, and be sure to keep an eye out for our final predictions for this wager in 2020.
September
Casino of the Month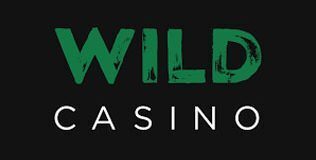 Welcome Bonus
250% up to $5,000