Hide Bonus Offers
| | | | | |
| --- | --- | --- | --- | --- |
| #1 | Bovada Sports | 50% Up To $250 | Visit Site | Bovada Sports |
| #2 | BetUS | 125% Up To $2,500 | Visit Site | BetUS |
| #3 | MyBookie | 100% Up To $1,000 | Visit Site | MyBookie |
| #4 | Everygame | 100% Up To $500 | Visit Site | Everygame |
| #5 | BetOnline Sports | 60% Up To $1,000 | Visit Site | BetOnline Sports |
Why Nolan Arenado Will Win the NL MVP Award in the 2019 MLB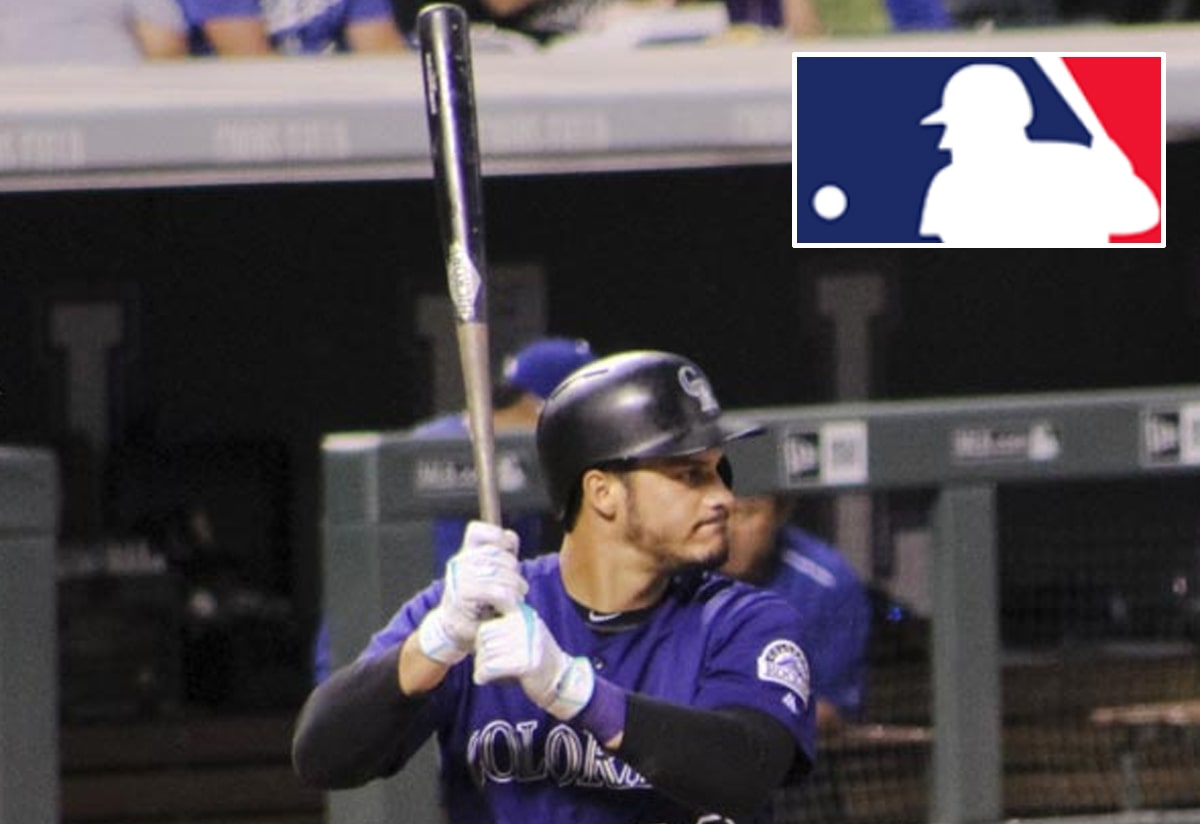 The best player in the National League is staying in Colorado – at least in 2019.
Colorado inked Nolan Arenado to a $26 million deal on January 31st, a record amount for an arbitration-eligible player.
This proves that the Rockies are willing to shell out the big bucks for the 27-year-old third baseman, and they'll have to structure a massive deal next offseason if they want Nolan parked in Denver on a long-term basis.
If Arenado continues on the torrid pace he's been on over the past four seasons, general manager Jeff Bridich will have no qualms paying Nolan whatever he has to so that he and agent Joel Wolfe don't go out and test the market.
I can hardly fathom the dollar amount that Arenado's long-term is going to be worth in the end, but an MVP-caliber year in 2019 could certainly go a long way in ensuring that it's well over 300 million bucks.
Well, not only do I think Nolan will put together another MVP caliber-type season in 2019, but I think he'll finally capture the award and add some new hardware to his collection.
Here are a few reasons why you might want to consider betting on Nolan Arenado this year.
Nolan Arenado Is the Best-Fielding Third Baseman in Baseball
Brilliant and flashy. Exquisite and impeccable.
How about polished and precise?
There aren't many words that can properly justify Nolan Arenado's prowess as a defensive third baseman, but perhaps watching a few highlights can help paint the picture.
Nolan makes plays at third base that other MLB players just don't make – not because they don't want to, but simply because they don't possess the skills that are necessary.
There's a reason why he's the undisputed best-fielding corner infielder in Major League Baseball, and he's got the resume and accolades to back that allegation up. Considering that he has won the Gold Glove Award in each of the six seasons he has been a professional, I think that claim is fairly undeniable.
It's not just that he has a ridiculously strong arm and can flick throws over to first base from his knees. But Arenado is also a vacuum guarding the line – gobbling up any and every ball that is hit in his vicinity.
When he was younger, teammates would turn their head and say, "Did you see that?" anytime Nolan would complete one of his jaw-dropping plays. Now they've grown accustomed to it and understand that's just who Nolan Arenado is. He's the guy that makes the incredibly difficult plays look routine.
He's the most premier defender at third base I have ever seen.
For crying out loud, he's a lock to win the 2019 NL Gold Glove at third (his seventh straight), and the season hasn't even begun!
His Track Record at the Plate Is Phenomenal
I spent some time going "goo goo ga ga" over Nolan Arenado's skills as a defensive third baseman. His expertise and abilities as a defender are enough to make him a viable candidate to be an All-Star every year.
But when you throw in the fact that over the past four seasons, Nolan has consistently been the best hitter in the National League, you actually wonder why he hasn't won an MVP award yet.
Seriously, Arenado's 503 RBI over the past four seasons isn't just the highest total in the NL over that span – it's more RBI than any player in either league has compiled.
Perhaps you (and the rest of the baseball world) have been so caught up with how spectacular his defense is that you forget to realize how dominant of a hitter he has consistently been.
If you want some evidence and want to see it in plain sight, well, here you go.
By the Numbers – Nolan Arenado at the Plate Since 2015
Year
2015
2016
2017
2018
Games Played
157
*160
159
156
Hits
177
182
187
175
Runs
97
116
100
104
Doubles
43
35
*43
38
Home Runs
*42
*41
37
*38
Batting Average
.287
.294
.309
.297
Total Bases
*354
*352
355
331
See those numbers with stars? That means he led the National League in that category – for example, home runs in three of the past four seasons.
Try arguing with those stats. I dare you. I'm talking about an average season of 40 doubles, 40 homers, and 126 RBI.
It's not just how gaudy and impressive each of those seasons is; it's the fact that he's been so consistent and so reliable year in and year out. You've probably heard that saying (Tom Brady says it all the time) that goes like this.
"The best type of ability is availability."
Well, how many teams can say that their star player has played in 156 or more regular-season games in four straight seasons? How many third baseman win the Gold Glove every year yet also crank out 40 dingers per season like it's clockwork?
In case you didn't know by now, there's only one Nolan Arenado.
Arenado Has Finished in the Top Five in NL MVP Voting for Three Straight Years
By now you know that Nolan is the best defensive third baseman in the game. And if he's not the best overall hitter in the Majors, he's certainly among the top three or four.
Don't think for one second that I'm going out on a limb by touting him as my pick to capture the 2019 NL MVP Award, as I'm sure he's a very popular choice among knowledgeable MLB fans. But if you want even more proof that it's almost a certainty that Nolan is among the final nominees, just remember how he has stacked up during recent NL MVP voting.
Numbers Don't Lie – Nolan Arenado's Finish in NL MVP Voting
Year
Finish in NL MVP Voting
2015
Eighth
2016
Fifth
2017
Fourth
2018
Third
At this rate, finishing first or second is clearly the only way to go in 2019. And I'm betting he takes the cake. Heading into an offseason where he's fighting for maximum dollars, I say Nolan leaves no stone unturned and continues his quest toward being the best overall player in baseball.
The Rockies Can Win the NL West
Having a terrific individual season is part of the puzzle that needs to be completed in order to win the MVP Award. But your team has to win a lot of games and perhaps even make the playoffs.
Well, the Rockies are one of the MLB teams I'm betting goes over their projected win total, and that'll only help Arenado's case in his bid to take home MVP honors.
I know everybody and their grandmother is all over the Dodgers and can't imagine a scenario in which LA doesn't win the NL West.
But not me.
I happen to be in the camp of believers who think the Dodgers will come up short while trying to get to the 2019 World Series, and what Nolan and the Rockies will be doing is a major reason why.
Guys like Trevor Story and Charlie Blackmon are going to help ensure that Arenado sees pitches he can hit, and it looks like Nolan will be sandwiched in between Daniel Murphy and David Dahl, two men who are no stranger to getting on base.
If German Marquez and Kyle Freeland can continue their upward trajectory and elevate themselves into bonafide aces, I think Colorado can do more than just win the division. I think they could make some noise and challenge for a spot in the Fall Classic.
Going Away
The new MLB baseball season is around the corner. If you want to take an early look at 2019 MLB odds and available bets, go right ahead.
I just checked with our trusty friends over at MyBookie.ag, and they're still listing Arenado at +3000 to lead the Majors in home runs. That's a really appetizing price, and I suggest you lock in some action at that number before it goes away.
Being that I'm picking Nolan Arenado to win the 2019 NL MVP Award, that's about the least that I can do.