5 Reasons Why Magnus Carlsen Will Lose the 2021 World Chess Championship

There is a lot of money on the line when the 2021 World Chess Championship fires off. Notorious chess champion Magnus Carlsen will be back to defend his title, but not everyone thinks he's a lock to win.
The best sports betting sites peg him as the clear favorite in his best-of-14 title showdown with Ian Nepomniachtchi, but bettors should consider the other side of the debate.
While the safer route may be to simply back Carlsen and be done with it, there are a few reasons why he may end up being a bad bet.
If you're down for a little risk and want to make this year's World Chess Championship even more interesting, here are a few reasons why Magnus Carlsen won't win in 2021.
The Odds Weren't Overwhelmingly in Favor of Carlsen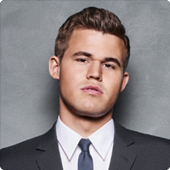 I say "weren't" because they arguably are now. Carlsen opened as a -275 favorite as he prepared to battle Ian Nepomniatchi, but the odds moved over the past week.
That undeniably has everything to do with the 2021 World Chess Championship arriving on November 24th, and a lot of bettors wanting to go hard at the reigning champion.
Carlsen's been on a heater, to be sure, as he's secured the title in each of the last four years. With the action likely getting heavier on the 30-year-old Norwegian, BetUS and other betting sites understandably had to inflate his odds.
The movement could just as easily suggest Carlsen is the rightful heavy favorite, but the fact that the gap wasn't so significant just a week ago is certainly interesting.
Every Elite Run Has to End Eventually
Is it a lazy take with no actual evidence behind it that supports an upset? Possibly, but history still tells us that even the best of chess champions can't win forever.
Magnus Carlsen has been dominant in regards to getting it done at the final stage. There's no doubt about that, as he's secured the World Chess Championship hardware in each of the last four years, and he's still the #1 ranked chess player in the world.
That said, looking at past year's, it's easy to see elite chess players still met their end at some point.
Back in the 1800's Wilhelm Steinitz won three straight titles before being upended by Johannes Zukertort.
He'd bounce back and win four more in a row, but ultimately fell to Emanuel Lasker. Laker went on an epic tear of his own (six straight titles), but even he fell to Jose Raul Capablanca.
Mikhail Botvinnik, Garry Kasparov, and Viswanathan Anand would all go on runs of their own. Every run – as they always do – came to an end, and they all came with a shocking defeat.
The last one came by the hands of Carlsen, and it's entirely plausible to think he could be on the receiving end of it in 2021.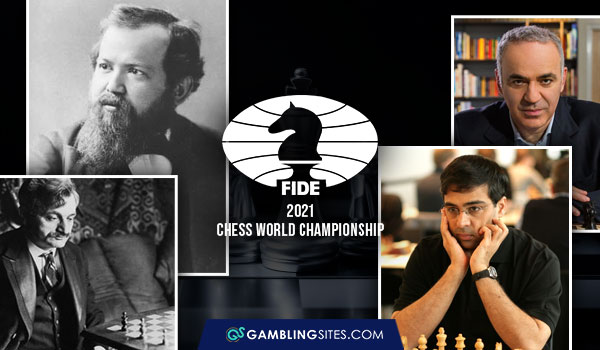 Carlsen Hasn't Been Running Away With Titles
Okay, I'm not just blindly suggesting that every champion meets the end at some point. I could stop there simply because it has happened numerous times before, but there is actual palpable evidence of a fall.
Carlsen is probably still the best chess player in the world, but the gap isn't what it once was. Just look at this separation between him and his final opponent at his last two stops at the World Chess Championship.
| | | |
| --- | --- | --- |
| Year | Opponent | Score |
| 2016 | Sergey Karjakin | 6-6 (3-1) |
| 2018 | Fabiano Caruana | 6-6 (3-0) |
These last two title matches ended in draws and were decided with tie-breaking games. Hats off to Carlsen for finding a way to win in the end, but it's beyond obvious he's toyed with collapses already.
It hasn't just been the last two World Chess Championships, either. He used to be a bit more dominant, and the separation has gradually slipped.
The margin for error is razor thin at this stage in chess competition, and Carlsen isn't facing some run-of-the-mill threat in the rising Nepomniatchi.
Is Carlsen's scorching hot run about to fizzle out?
His inability to blow recent opponents out makes you wonder.
Nepomniatchi Has Become Carlsen's Nemesis
While Ian Nepomniatchi has never won a World Chess Championship, the 31-year-old is still a renowned chess grandmaster and comes into the event ranked #5 in the entire world.
He's also developed into a bit of a thorn in Carlsen's side.
In 14 classical matches between the two chess juggernauts, Nepomniatchi has had the upper hand.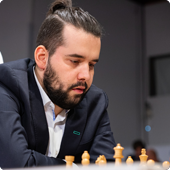 The sample size is relatively small, but just one loss to the #1 player in the world is nothing to sneeze at.
None of that means Nepomniatchi will for sure continue his hold over Carlsen when the lights are on, and the top prize is on the line. But it isn't something bettors should be ignoring heading into the 2021 World Chess Championship, either.
Magnus Carlsen Could Be Feeling the Pressure
There are some tangible reasons why Magnus Carlsen might not win the 2021 World Chess Championship.
The best one is that his opponent has proven he can outsmart him. Another is that every great run ends, and that Carlsen has honestly been barely surviving in the final match in recent years.
His most recent stop is all the evidence you need to realize his dominance can be tested.
It's worth wondering just how much the pressure gets to the seemingly calm and collected Magnus, and if the pressure of living up to his favored billing could impact how he performs.
Keeping up this level of play for this long has to be draining. Carlsen having anything short of impeccable nerves and focus could lead to his demise at the chess table.
Carlsen knows how key that is, too.
"To become the World Chess Championship Challenger, you have to show the world class chess consistently throughout the qualification as well as mental fortitude during critical moments."
He was addressing his opponent's path to this point, but the champion knows all too well that your mental state and ability to perform under pressure is huge in this type of setting.
There isn't exactly evidence of Carlsen cracking, but the expectations, pressure, and attention at yet another massive title scene could end up working against him.
Betting on the 2021 World Chess Championship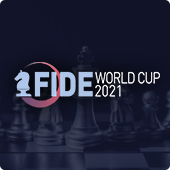 Nine times out of 10, I'll probably just go with Magnus Carlsen here. He's the #1 ranked chess player, he's won the last four World Chess Championships, and he's absurdly talented.
He's also the clear favorite at the top sports betting sites online.
Yes, he's allowed several key matches to get closer than he'd prefer, but chess takes an insane amount of focus and anticipation. He isn't going up against a bunch of scrubs, either, as you have to be ridiculously good to earn the opportunity to try to take him down.
I doubt Carlsen actually loses at the 2021 World Chess Championship, but his odds are only getting stronger. If his -450-price tag hasn't scared you off, my guess is it will before long.
While his odds become less attractive, Ian Nepomniatchtchi looks more appealing by the minute.
Given all the reasons I've detailed above, the 2021 World Chess Championship is slowly coming down to this; bet on Nepomniachtchi, or don't bet on it at all.
Of course, I'm just playing devil's advocate to see if betting against Carlsen makes sense.
For a total rundown of what to expect with the 2021 World Chess Championship rapidly approaching, check out this betting preview below.