Why the Lakers Are a Poor Bet to Win the 2022 NBA Finals

The Los Angeles Lakers and Brooklyn Nets come into the 2021-22 NBA season as co-favorites for the 2022 NBA Finals. Both teams have the firepower and the talent to make it there.
The Lakers made some big moves in free agency, nabbing point guard Russell Westbrook from the Wizards. Suddenly, a lot of experts think the Lake Show can win it all.
Will Westbrook be enough to get LeBron James another ring? Let's look at the Los Angeles Lakers 2021-22 NBA Finals odds and gauge if they're a good bet or not this year.
Lakers' 2022 NBA Finals Odds
MyBookie has the Lakers clocking in with +250 odds to win the 2022 NBA Finals, but bettors looking for the best value may venture elsewhere.
The price looks a little better at numerous stops, with Bovada presently offering the most bang for your buck if you like L.A. to win it all.
They do have a "super team" that can win with LeBron James, Anthony Davis, and Russell Westbrook.
That trio alone – if healthy – could feasibly power the Lakers to a championship.
They also have more depth this season with new arrivals: G Malik Monk, F Carmelo Anthony, G/F Trevor Ariza, G Kendrick Nunn, G/F Kent Bazemore, G/F Wayne Ellington, and C Dwight Howard.
A LeBron James team has been favored to win the Finals seemingly every year now, and rightfully so. LeBron has been in nine of the last 11 NBA Finals, which is a good reason why he might make it again. It is not a surprise to see the Lakers and LeBron here again.
The big acquisition of Russell Westbrook may have a lot of people looking to bet on the Lakers at the top NBA betting sites, but let's find out more before we do that.
Why the Lakers Will Disappoint in 2021-22
The Lakers have some potential issues that loom over them. A lot of their players are on the latter half of their career, which could be troubling based on last year's health woes.
Just look at some of their key players, and their respective age going into 2021-22.
| | |
| --- | --- |
| Player | Age |
| LeBron James | 36 |
| Carmelo Anthony | 37 |
| Marc Gasol | 36 |
| Dwight Howard | 35 |
| Trevor Ariza | 36 |
| Wayne Ellington | 33 |
| Kent Bazemore | 32 |
| Russell Westbrook | 32 |
| Anthony Davis | 32 |
The Lakers' collective average age is 31.2, the next highest being the Miami Heat at 28.9.
With age comes injuries. These players are more likely to have injuries and it will be hard for them to stay healthy throughout the year. As we saw in just this last year's playoffs, health was a major factor.
Star players like Jamal Murray, Kawhi Leonard, James Harden, Kyrie Irving, Anthony Davis, Mike Conley, Jaylen Brown, Chris Paul, Trae Young, and NBA Finals MVP, Giannis Antetokounmpo have all suffered serious injuries during the span of the 2021 NBA Playoffs.
Who knows what would have happened if all those players were healthy. We might've had an entirely different NBA Finals Matchup and a different champion.
The Lakers are the oldest team in the league, they are unlikely to be able to stay healthy throughout the entire length of the 2022 NBA season and possible playoffs.
If they have important players miss regular season time, they will have to fight from a lower seed in the Western Conference making their trip through the playoffs very difficult.
The absolute worst timing of injuries would be at the postseason, where you can't trade for anyone and work around it. The Lakers have a big red flag in this category. None of their current players are the epitome of health.
Here is a breakdown of their top players with recent injury history.
LeBron James – missed 27 games in 2021. Has played 70 or fewer each year since 2017-18.
Anthony Davis – missed 36 games in 2020-21 and is constantly on the injury list.
Russell Westbrook – missed seven games in 2020-21 and 15 games in 2019-20.
Russell Westbrook is incredible. He has averaged a triple double in four of his last five seasons. Westbrook's style of play has a lot to do with his athleticism. Meaning, if he were to suffer a mild injury and play through it, his play could diminish greatly.
Since he's in the back half of his career, Westbrook is going to have to improve his shooting to stay effective.
Westbrook has shot a career 30.5% from 3-point range, and shot under 30% from 2017 to 2020. Not great for someone on an old team.
Westbrook needs to take a page out of Carmelo Anthony's book. Melo has shot 38.5% and 40.9% from three in his recent seasons with the Trail Blazers. Since he was no longer the number one option on the team for scoring, he improved his 3-point percentage to stay effective.
Here is a list of Carmelo's 3-point percentages before he was on the Trail Blazers.
| | |
| --- | --- |
| Year | 3PT% |
| 2014-15 | 34.1% |
| 2015-16 | 33.9% |
| 2018-19 | 32.8% |
You can see he struggled from the 3-point range in these years, but really stepped it up in the past two with the Blazers.
Russell Westbrook has not been great from three or the free throw line (.656 in two of the past three seasons) in his career. If the Lakers are going to win another ring, Westbrook either needs to remodel his game or improve greatly in these categories, like Carmelo Anthony has.
Another big challenge the Lakers will face is, who is running the offense?
Will they run Westbrook, LeBron, and Davis all together? Will one of them run with the bench more?
All three of their main players had usage percentages of more than 29% last season, meaning they have the ball in their hand a lot. All of them will likely see less touches in the upcoming season, but who's play will stay efficient?
Westbrook is not an efficient player when it comes to standard or advanced statistics. His Player Efficiency Rating (PER) was 19.5 in 2020-21, ranking 46th in the NBA. He also had the ninth highest turnover percentage in the NBA at 18% (per 100 plays).
He also did not rank well in OWS (Offensive Win Shares) in 2020-21. He ranked 257th in the NBA with 0.5 OWS, according to basketball-reference.com.
Where he did rank highly was on the defensive side. Westbrook's high energy and athleticism allow him to be a great defensive player. He ranked 12th in the league in DWS (Defensive Win Shares) with 3.2.
LeBron James and Anthony Davis are similar to Westbrook. They are both better defensively than they are offensively. They both are capable scorers, but their defense is top tier and should be credited more.
LeBron ranked 57th in OWS, but ranked better defensively at 30th in DWS
Davis ranked 173rd in OWS, but ranked 43rd in DWS
Collectively, this is going to be a very good defensive team, but they could struggle on offense.
With the current state of the NBA being offense and foul friendly, other teams can exploit the Lakers' offensive struggles and tough defense.
Should You Bet on the Lakers to Win the 2021-22 NBA Finals?
The Lakers have the talent to win the 2022 NBA Finals. Any team with LeBron James on it seems to do very well and this year will be no different.
At their current price of +350 and being tied for the heaviest favorite in the entire NBA, however, I am not betting on the Lakers.
They have significant injury risk; they are way older than any other team in the league and their star players may struggle to mesh well together. Remember, being a good basketball team doesn't mean just throwing all the best players together.
If that was the case, then the USA Men's Basketball team would never lose. The Dream Team did lose an exhibition to a college team (62-54 in 1992), one of the biggest upsets ever, even for an exhibition match.
They should be one of the very best defensive teams in the NBA next season, but I am not excited about their offense. I would rather bet on a more offensive heavy team with decent defense, than decent offense and better defense.
Ready for the 2021-22 NBA season to begin? Check out some more NBA posts below.
September
Casino of the Month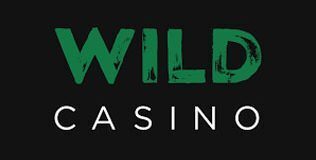 Welcome Bonus
250% up to $5,000