Why Jonathan Taylor Should Be a First-Round Pick in the 2020 NFL Draft

I've gone over why D'Andre Swift won't be a first-round pick ad nauseam. I've also gone on record in saying Jonathan Taylor will be the first running back drafted.
He should be, at least.
The oddsmakers don't presently agree, but there is plenty of reason to bet against the grain. Taylor offering upside as one of the best NFL Draft value bets this year is one of them.
But beyond just the betting realm, there are several reasons why Jonathan Taylor will be a first-round pick.
I know the running back position is devalued, and this is a really deep draft class, but Taylor still deserves to hear his name called on day one. Here are my 4 reasons why Jonathan Taylor will be a first-round NFL Draft pick.
Nobody Else Can Touch His Production
Jonathan Taylor was the epitome of a workhorse running back at Wisconsin. He topped 2,000 rushing yards in each of his last two seasons and ran for 1,900+ every year with the Badgers.
He also scored 26 total touchdowns in 2019 alone and 55 in his three-year career.
Taylor was leaned on heavily at Wisconsin, but he responded with a blistering 6.7 yards per carry average and exited the school ranked 6th in college football history in rushing yardage.
There are other running backs worth drafting in 2020, but none of them accomplished what Taylor did in three years with the Badgers.
NFL Draft Betting Sites Give Him a Shot
Bettors shouldn't ignore the fact that Taylor isn't some long shot to be taken in round one. His odds aren't amazing, but BetOnline and other sportsbooks give him -260 odds to miss out on the first round and +175 to get picked.
That's more value than stability in the eye of a bettor, but when you consider the odds are far worse for some other big names vying for the first round, Taylor becomes an interesting bet.
Some Teams Could Use a Running Back
Need can be a heck of a thing in the NFL Draft. If you don't have a stud running back and value one, you just might reach for the best one available.
Some would argue D'Andre Swift is the best running back in this year's draft, but in my eyes, Taylor is the top back for teams to target.
In round one, the following teams could realistically at least consider a move for a running back.
Dolphins
Jets
Buccaneers
Falcons
Saints
Chiefs
Miami and Atlanta don't have a long-term answer at the position as things stand. New York's Le'Veon Bell is among the NFL players that could be traded, while the Bucs could upgrade their running back depth chart.
New Orleans may want a long-term replacement for Latavius Murray, and KC could bring in more help with LeSean McCoy set to leave in free agency.
In round two, more potential suitors lurk that could trade into the bottom of round one. The point? There are teams that could use running back depth or a flat-out upgrade in their starting lineup.
The question is if any will pull the trigger in round one.
There Isn't a More Complete RB in the Draft
I see all of the chatter about D'Andre Swift going at the end of round one to the Chiefs, but Taylor is the better, more complete back.
Not only was Jonathan Taylor far more productive at the college level, but he also offers just as much speed and athleticism, without any of the same size issues.
Taylor is big, strong, fast, and is even a threat as a receiver out of the backfield. He's the total package, with the only real risk being that three years of being the main man for Wisconsin could leave him worn down.
That's a fine question to ask, but Taylor otherwise checks all the boxes and looks like the most complete running back in this draft. He even compares himself to the best running backs in the NFL, and I can't argue with him.
Summary
I find it a bit surprising that the gap between Swift and Taylor is even as big as it is when you look at odds.
Ditto for when you look at Jonathan Taylor's odds of being a first-round draft pick.
There just aren't many obvious red flags with this kid, yet he's being talked about almost exclusively as a day two prospect.
Taylor is absolutely a first-round talent, and it's quite arguable he's among the most underrated draft prospects this year.
Does all of that mean he'll for sure find himself inside of round one by the end of the first day? No, but it certainly should.
If you like the chances Taylor has of being a first-round pick — or have another draft wager you fancy — check out our breakdown of the most reputable NFL Draft sportsbooks and start betting today.
AUGUST
Casino of the Month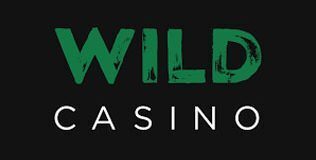 Welcome Bonus
250% up to $5,000
Read Review
Visit Site