Hide Bonus Offers
| | | | | |
| --- | --- | --- | --- | --- |
| #1 | Bovada Sports | 50% Up To $250 | Visit Site | Bovada Sports |
| #2 | BetUS | 125% Up To $2,500 | Visit Site | BetUS |
| #3 | MyBookie | 100% Up To $1,000 | Visit Site | MyBookie |
| #4 | Everygame | 100% Up To $500 | Visit Site | Everygame |
| #5 | BetOnline Sports | 60% Up To $1,000 | Visit Site | BetOnline Sports |
Why the Philadelphia Eagles Should Trade for Baker Mayfield

This offseason for the Cleveland Browns has been a wild one. They made a huge move in trading for Texans' quarterback Deshaun Watson for a package of draft picks. In doing so, they ruined their relationship with their current quarterback, Baker Mayfield.
Mayfield wasn't coming off an incredible campaign by any means, but he was their No. 1 overall draft pick from 2018. Watson is undoubtedly the better quarterback here, but he spent the entirety of the 2021 NFL season on the sidelines due to an incredible number of sexual assault allegations.
The Texans finally decided to trade him away, and Cleveland was the landing spot. Now that the Browns are all in on Watson, Mayfield is the odd man out.
Does Baker Mayfield to the Eagles make the most sense?
Baker Mayfield's Current Trade Market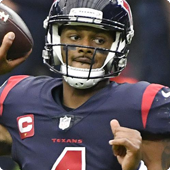 The Browns made a ton of noise when they made the deal for Deshaun Watson. Not only did they trade away 6 early round picks for Watson, but they also signed him to a five-year deal worth $230 million.
Where does that leave Baker Mayfield? Well, he's certainly not going to be the starting quarterback for the Browns (unless Watson receives a suspension).
He also shouldn't cost a lot to trade for because everyone knows about the Watson situation.
Baker Mayfield on the @ynk_podcast: "I feel disrespected — 100%. Because I was told one thing and they completely did another. That's what I'm in the middle of right now. I've had 4 different head coaches in four years. A bunch of different coordinators." pic.twitter.com/Eok9peq7Vc

— Ari Meirov (@MySportsUpdate) April 13, 2022
Mayfield has the right to feel the way he does because it seemed like the Browns' front office misled him into thinking they weren't in the market for Watson when they were the whole time.
The situation ended Mayfield's career in Cleveland in a very bitter way. He will now look towards the future, which will be with a different NFL team.
He can fit in with a few teams here and there, but Baker Mayfield to the Panthers will ruffle one player's feathers.
Current wide receiver for Carolina Robby Anderson had some choice words to say when his team was rumored to be a fit for Mayfield. On Instagram, Anderson commented "Nooooo" to one post and "Facts." on another that said he's not a fan of Mayfield.
Funny enough, Anderson himself is coming off a miserable year. When targeted, Anderson had a 50.5 quarterback passer rating, which ranked 4th worst in the NFL.
His seven drops were tied for 13th most in the NFL, and he had the worst catch percentage of any wide receiver with 100+ targets (48.2%).
It's clear Anderson doesn't have any room to talk, so maybe Baker Mayfield being the Panthers' quarterback would be good for him.
Odds for Baker Mayfield's Next Team (If Not Browns)
The odds for Baker Mayfield's next team are available on BetOnline. They have the Carolina Panthers favored to land Mayfield despite Robby Anderson's protests. Deshaun Watson's former team follows the Panthers, with Detroit Behind them.
If Baker Mayfield is traded to the Eagles, that will cash (+700) odds, which could be interesting here.
Other teams with unclear QB situations (pre-NFL Draft) include the Seattle Seahawks, Pittsburgh Steelers, New Orleans Saints, and Atlanta Falcons. The Chicago Bears and New York Jets are being offered here, but they have Justin Fields and Zach Wilson to build around.
Chicago and New York are not recommended bets for Baker Mayfield's next NFL team, but crazier things have happened.
Suppose you have a gut feeling that Baker lands on one of these teams; head over to the best NFL betting sites to place your bets on it. Those sites offer tons of unique NFL player props year-round, so create an account and check them regularly.
Why the Eagles Need to Trade for Baker Mayfield
Baker Mayfield to the Eagles could work in several ways. Philadelphia is an underrated team coming out of the NFC North, but maybe they can prove the doubters wrong and take them over the top.
Like I said earlier, acquiring Mayfield wouldn't require too much. He might be cut if the Browns can't trade him and could be willing to sign a "prove it" contract.
Let's see why Baker Mayfield to the Eagles could make sense.
Better Fit for Sirianni's Offense
Baker Mayfield could be more up Nick Sirianni's alley when it comes to quarterbacks. Jalen Hurts has had his flashes, but mostly when the Eagles' chances of winning are too low.
Maybe the Eagles think Baker could be a quarterback that gives them a chance to win before it gets too late.
Throughout Sirianni's coaching career, he hasn't had a mobile quarterback in any year.
He's had stints with the Kansas City Chiefs (2009 to 2012), the San Diego/Los Angeles Chargers (2013 to 2017), the Indianapolis Colts (2018 to 2020), and finally, his current head coaching job with the Philadelphia Eagles.
The quarterbacks on those teams have been Matt Cassel, Phillip Rivers, Andrew Luck, and Jacoby Brissett during that span. Luck was probably the best running quarterback out of the bunch, but he was a better passer.
Hurts' consistency struggles could have the Eagles looking to replace him with more of a passer in Baker Mayfield.
Nobody Else Wants Him
Other NFL teams have already made some moves that could indicate them not wanting to go after Baker Mayfield.
The Pittsburgh Steelers look to be taking a chance on former Bears and Bills quarterback Mitchell Trubisky. Seattle landed Drew Lock in a package deal for Russell Wilson.
Houston gave Davis Mills a shot last year, and he had some good moments. Jared Goff is still in Detroit; Sam Darnold is still in Carolina. New Orleans looks to be giving Jameis Winston another try, and so forth.
It's always amazing to hear what teammates have to say about Jameis Winston! ⚜️ S/O to @camjordan94 for speaking the truth on @GetUpESPN today! You will not find a better teammate than @Jaboowins ❗️ #Respect #ServantLeader #QBofThePeople pic.twitter.com/hNASVqkmpZ

— Just Win Management Group (@JustWinMGMT) April 11, 2022
That could mean that the competition for Mayfield is low, and easier for him to go to the Eagles.
The Eagles have done a good job of trading over the last couple of seasons. They have boosted their draft capital to the point where they can try and cash in on a player like Mayfield.
Health Issues Are Resolved
Recency bias is something many of us seem to hang on to for a bit. Mayfield's 2021 campaign was not ideal, but he was a solid quarterback in the 2020 season. Many of Mayfield's issues came from playing through injuries, which helped and hurt his team.
Mayfield might have been better to recover fully before coming back because his stats took a significant hit from the previous season.
Baker led the Browns to an impressive 11-5 record that they hadn't seen in years. He also gave them a familiar face at a position that has been notorious for being a carousel year after year.
In the 2020 season, Mayfield threw 26 touchdowns with just eight interceptions. He added 3,563 passing yards and 165 rushing yards, and a rushing touchdown. It was an efficient year for Mayfield, and that's what you need to win games at the highest level of football.
Now that Mayfield has had time to recover, there's a chance he can get back to that level of play in 2020.
This Year's Draft Class is Lacking
One more reason the Eagles should trade for Baker Mayfield? How about the fact that this year's quarterback class is weak.
There's nothing guaranteeing even three passers go in round one of the 2022 NFL Draft, and it's even less of a lock that Philly has major interest in any of them. If the Eagles aren't high on Hurts or the incoming quarterback prospects, it would make sense for the franchise to begin looking elsewhere.
It remains to be seen whether or not the Eagles will attempt to improve under center via the draft, of course. Perhaps that's a good bet you can tackle at the best 2022 NFL Draft betting sites.
Should you go that route, just be sure to use our 2022 NFL Draft betting guide.
Other Potential Baker Mayfield Landing Spots
The Eagles are not the only team who could be in the mix for Mayfield here. There have been many turnovers in the quarterback position throughout the league and mediocre to poor results for specific teams for a long time.
Baker was able to be a big reason why the Browns weren't the laughingstock of the NFL anymore. He played a vital role for them in the most important position on the field.
Here are some other teams who should seriously consider looking at Baker Mayfield for 2022.
Seattle Seahawks (+900)
The Seahawks made the biggest quarterback change of the offseason, sending away franchise superstar Russell Wilson to the Denver Broncos in a package deal. They did get Drew Lock in return, but Lock hasn't proved to be someone who could take a team to the next level.
Seattle still has their top wide receivers in D.K. Metcalf and Tyler Lockett, so they might turn some heads if they land a serviceable quarterback this offseason.
Even if they draft a quarterback in the 2022 NFL Draft, that quarterback might need a year to sit and develop.
Mayfield only having one more year on his contract until he becomes a free agent could be the fill-in option here. Seattle also loves to run the ball, and Baker has a lot of experience in a run-first offense.
New Orleans Saints (+1400)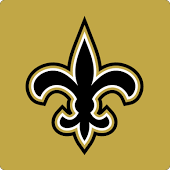 Another team that could look at Baker Mayfield is the Saints. They are going through a major culture change in New Orleans, with Sean Payton retiring this offseason. Dennis Allen is the new head coach over there and is defensive-minded.
Defensive-minded coaches love run-first offenses to help keep their defense off the field. This is yet another team that could be a good fit for Mayfield.
They have a great offensive line behind Ryan Ramczyk, Andrus Peat, Cesar Ruiz, and Erik McCoy. Their love for trench players doesn't stop there, with Cameron Jordan, David Onyemata, Marcus Davenport, Payton Turner, and run-stuffing linebacker Demario Davis.
Cleveland was a smash-mouth football team, and the Saints have all the tools you need to do the same. Baker could complete the transition here and possibly make for a very underrated addition to their offense.
Atlanta Falcons (+1400)
The Falcons haven't been able to get back to their 2017 form when they went to the Super Bowl and blew their 28-3 lead. They made a groundbreaking rule when they sent Matt Ryan to the Colts, ending an era at the quarterback position.
They did sign Marcus Mariota for Ryan's replacement, but Mayfield, suddenly becoming available, could interest them.
The Falcons 2022 season looks lost with the Ryan trade and Calvin Ridley's suspension. Mayfield and the Falcons could have a mutual interest in rebranding Mayfield.
He has shown the NFL that he can be a serviceable quarterback, but a year of proving it would make other teams willing to take a closer look at him.
Baker Mayfield to the Falcons wouldn't be a terrible idea for both sides. We will have to see if they are satisfied with Mariota for now.
Betting on Where Baker Mayfield Will Play in 2022
Baker Mayfield's 2022 team is very unclear at the end of the day. The Browns trading for Watson has them giving up on Mayfield and leaving him out to dry. That's not going to be a good look for Mayfield, as he now enters the world of the unknown on the open market.
One team has to give him a chance, as he has starting experience and has more potential than current NFL starting quarterbacks.
My final prediction for who will be Baker Mayfield's new team for 2022 will be the Philadelphia Eagles. Baker Mayfield to the Eagles could be something that works, and they might give it a try.
Jalen Hurts has talent, but the Eagles offense could use some reliability at quarterback. They can still have Hurts on the bench and try out Mayfield instead.
There's a lot of uncertainty here, and Mayfield is probably not having fun right now. His 2022 landing spot will be something that might shock everyone, even if that means remaining with the Browns or not playing at all.
Mayfield might not know his destination yet, but being traded during the 2022 NFL Draft could be possible as well.