Why Does Russia Produce So Many of the World's Chess Superstars?

Although there are Grand Masters distributed across the globe, they are not evenly distributed.
In the 2020 Candidates Tournament held in Yekaterinburg to determine who would play Magnus Carlsen in the World Championship, the eight contestants only hailed from five countries.
Three of the participants were from Russia; nearly 40% of the field. Russia also had three players in the previous Candidates Tournament.
What is it that makes this country such a chess powerhouse? Why do so many of the top chess players come from Russia?
Those of us who use online sportsbooks to bet on chess keep these questions and answers close to hand.
History and Destiny
Chess is believed to have developed in ancient India and then spread to Persia, where it was then distributed throughout other parts of Eurasia.
Thus, chess has been around in Russia for more than 1,000 years.
There has been plenty of time, in this locale, for chess and its variants to become part of the cultural landscape. Various leaders such as Stalin and Lenin admitted to having a love for the game.
Perhaps more importantly to the young players who will be the next generation of masters, chess champions in Russia are accorded the type of respect that soccer and cricket stars are given in other parts of the world.
The Weather Is Ideal for Indoor Pursuits
Temperate weather zones, such as Chennai in the southern part of India, will naturally encourage outdoor pursuits. For this reason, a great many top cricketers come from Chennai and other southern Indian cities.
Much of Russia, especially east of the Urals, is icily cold throughout the winter, with winds sweeping over the Siberian steppe and bringing frigid temperatures along with them.
This affordable, easily accessible game can while away dark winter hours and can be played by candlelight when electricity is unavailable. As such, chess proliferated throughout Russia over the centuries to the point that now most literate citizens know the basics of the game.
Politics of Chess in Russia
When Bobby Fischer played Boris Spassky back in 1972 in a famous championship series held in Iceland, Fischer brought one coach/support person to the game. Spassky brought a large team of Russian chess professionals.
In Russia, victory is not generally considered a win for the individual victor, but for the nation as a whole. Thus, of course, Spassky would concede any individual decision-making to the committee he brought with him.
There appears to be a widely held belief about Russian culture which supposes that triumphs in sports, sciences, and other pursuits imply a validation of Russian political ideologies.
Thus, Russian competitors are given a further impetus for winning: bolstering the reputation and value of the motherland.
Psychology
Grandmaster Anish Giri, who is part Russian, reports on Chess.com that Russian players are better able to handle pressure and tough competition than their Western counterparts.
The implication is that something in the Russians' upbringing, perhaps always being compared to others or compared to a national ideal, has made them tough and aggressive and always fighting for the win.
Giri also points out that at the top level of chess, as in those playing at the Candidates Tournament level, the game becomes very psychological. One must learn to ignore distractions and intimidating body language of opponents.
Perhaps most importantly, Giri acknowledges that without motivation, it's very difficult to perform at a high level. And Russia gives its players motivation: from plaudits if one is triumphant to potential ostracization if one loses a critical game.
This happened back in the '70s when a Soviet player was up against a Soviet defector. The Soviet player was triumphant, perhaps because he suspected that if he lost, times would be very hard for him back home.
The fact that Soviet military officials were seated in the front rows of the audience at that matchup may have served to remind him of his duty to national pride.
National Study Norms
In Russia, rigid, all-day-long preparation schedules for any pursuit are considered normal. In some Western nations, such demanding training schedules would be seen as Draconian and, thus, not even an option.
Seven daily hours of chess and three hours of physical fitness are a standard pre-match training schedule for Russian Grandmaster Sergey Karjakin.
Are you willing and capable of training this way?
Russian Chess Snapshot: Ian Nepomniachtchi
This Russian Super-Grandmaster has confessed to being jealous of players who can just sit down to a game of chess for sheer enjoyment of the game. Nepomniachtchi always plays to win.
He points out that access to coaching is what gets you invited to the top events and thus furthers one's career. Thousands of chess coaches are reputed to be widely available in Russia.
An interesting quote from Nepomniachtchi is that "at the end of the day one must do what is reasonable." It is interesting that he doesn't cite passion or revenge or acknowledged mastery as his leitmotif, but rather "reason."
Russian Chess Snapshot: Alexander Grischuk
Grischuk, another Russian superstar, takes a very different attitudinal stance than other highly rated grandmasters. He is not in it for the stardom; he does not believe in making grand exclamations of confidence or bravado.
Grischuk simply believes that actions speak the loudest. His winning philosophy is "don't be lazy."
Unlike other players, Grischuk does not—as he put it—find chess to be an art. It's not sacred, he emphasizes, at least not to him.
On being the top-rated Russian player in the world at one time and another, Grischuk shrugs, implying that it's not the heaven-and-earth triumph that it might mean to a player who is the face of Russian chess.
Perhaps there is no one recipe for chess success. However, there are commonalities among many top Russian players, such that Grischuk's laissez-faire approach is an anomaly.
To Sum It Up
A combination of variables in Russia have created a nation that is a powerful breeding ground for chess superstars.
Among these variables are 1) a willingness to work and study harder and longer than much of the competition, 2) playing for an entity that is much larger than the individual, and 3) also knowing of the public accolades that will come if and when mastery is achieved and proven at an international level.
AUGUST
Casino of the Month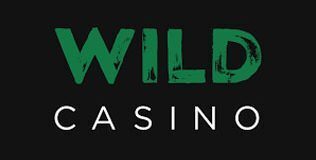 Welcome Bonus
250% up to $5,000
Read Review
Visit Site