Why Do People Rely on Sports Betting Experts?

If you have been involved with sports betting, you have probably heard of or follow a few "sports betting experts." These experts provide certain information and tips that help you win more bets. Some people often feel wronged by these experts because their bet didn't win, but that is not as simple as it sounds.
Sports betting is a rapidly growing industry, and it is opening up more opportunities like sports betting experts. If you are interested in sports betting, you should probably read up on some experts to help you bet or learn how to do your own research.
Here are 4 reasons why people listen to sports betting expert advice.
Time Consuming Research
Doing research for sports betting takes a good amount of time. Not everyone can look up all the statistics and recent trends due to their work or/and home life. Sports betting experts are the ones who can look up all the statistics they want because it is their job to do so.
Sports betting research can be done in different ways. There are a bunch of websites you can use to look up stats and trends depending on which sport you choose.
If you are doing just regular game picks, I love to use Teamrankings.com for team or player stats and their recent trends (home versus away records, as underdog, etc.).
For more player-based research, I like to use sites based on which sport I am betting on. Here are some other great websites that I love to use for their given sports.
There are tons of more tools online that sports betting experts use to help them bet. Research is crucial when sports betting, as you always want to give yourself the best chance to win.
Little Understanding of the Sport
Sports betting is difficult in general, but it is even harder when you don't know or understand a certain sport. If you understand a sport, then you will be able to know exactly what determines if your bet wins or not.
If you don't understand a sport, you will be entirely lost on the deciding factors that determine if your bet won or not. You won't complain if you win, but you will feel very lost and probably unwilling to bet on the sport again in the future.
A sports betting expert can at least give you a breakdown of how the sport works in a general sense. That way you can decide for yourself what you want to bet.
For betting advice on different sports, check out our sports blog.
Wanting to Win Your Bets
Sports betting can mostly be for pleasure, but you can win some real money off it. Some people can win enormous bets in the sports betting world, which is basically like hitting the lottery.
Huge bets like that are uncommon and require a lot of risk, but when you're playing for fun, why not give it a shot? Taking a risk with a sports bet can be super thrilling and you can make it your own.
You can bet on your favorite team to win the Super Bowl and you just might be right. You can also combine a bunch of bets together in a parlay for increased odds.
For people who want to make consistent profit off sports betting, sports betting experts can really help you out. You might not want to do the research for your own purposes, so you should listen to what the experts have to say.
Here is a great article about bankroll management in sports betting, which should help out those interested in making a profit from sports betting.
In the sports world, you can do all the research possible and still lose your bet. The bottom line is that you have to give yourself the best chance to win your bet, as nothing is guaranteed.
For great sports pick recommendations, check out our picks page.
Looking to Blame Someone
At the end of the day, you might just want someone else to blame. Sports betting is tough in general, and a losing streak can really get you down in the dumps. If you just want to point the finger at someone else, just point it at a sports betting expert.
This is just a way for you to ensure that your sports betting experience is a healthy one. You never want to indulge so much into sports betting that it majorly affects your mental health.
If you place a bet and listen to a sports betting expert, you can use them as sort of a mental security blanket. If your bet loses, then it's their fault and not yours.
If you ever get to the point where you are just looking to blame someone else, I recommend a break from sports betting, or just lowering how much you spend per bet.
You can always come back to sports betting, but the main point is to make sure it is a safe and healthy experience. Here are some safe betting sites for you to check out as well.
Why People Rely on Sports Betting Experts
Sports betting is growing day by day and is a very exciting industry. If you are like others and are growing more interested, these are some reasons why people rely on the experts.
You can listen to the experts and bet what they recommend, or you can just use their research and place your own bet. You don't have to listen to anyone's advice, but you can use it as an extra voice of reasoning.
A lot of people like to do what the group is doing as well. Sports betting can be a very fun experience if you are betting with a group of friends. If you don't have someone to bet with, you can bet along with the experts instead.
At the end of the day, you can do your own research or hear what the experts have to say. Sports betting can be a very fun and profitable experience. There are not many things like sports betting in the world and the industry is growing rapidly.
Sports betting is great, but there are other things you can bet on as well. Here are some other great ways to bet on our site.
September
Casino of the Month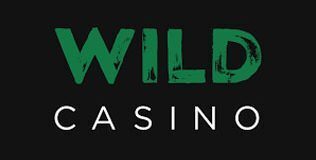 Welcome Bonus
250% up to $5,000