Why Deni Avdija Should Be Drafted by These NBA Teams

One of the more underrated 2020 NBA Draft prospects has to be Deni Avdija, who has the size, fluidity, and versatility of a future star.
The problem? He's in a pretty top-heavy draft class that also includes at least three other players who could be argued as the top overall pick.
That will likely drop Deni Avdija a bit, and when you look at 2020 NBA mock drafts, pretty much nobody has him going inside the top three. Our own Michael Wynn pegged him at 7th overall when he released his 2020 NBA mock draft back in mid-March, and that assessment may still ring true.
So, where does that put Deni Avdija's NBA Draft range? His ceiling within the actual draft is probably limited, but he has a special skillset that could allow him to be an elite scorer and playmaker at the next level.
Needless to say, he'll be on many teams' radar well within the lottery. Here's a look at 3 NBA teams that should draft Deni Avdija in 2020.
Chicago Bulls
I'm not here to say there aren't other teams inside the lottery that should want to draft Deni Avdija, but Chicago may need him the most.
The Bulls are lacking reliable star talent in general, but the one area they should be most worried about is small forward. It's unclear what the future holds with the team and Otto Porter, but with the former Wizards star likely opting into his player option, a trade could be coming.
Even if it doesn't, Chicago needs to think long-term, and adding a playmaking forward who can create for himself and hit the outside jumper does make sense.
San Antonio Spurs
The Spurs need to start over at some point. LaMarcus Aldridge is in decline, DeMar DeRozan could be on his way out of town, and the franchise as a whole is regressing.
Spending their lottery pick on Deni Avdija could inch them back in the right direction. He fits the mold of their former greats, as he's very fundamentally strong and can do a little bit of everything.
Every Deni Avdija scouting report you see showcases his size, versatility, and intangibles. He also has a very high basketball IQ and seems to always be making the right play.
San Antonio needs to get back to the basics and plan for the future. They don't have a long-term answer at the three spot, and Deni Avdija could give them exactly that.
Portland Trail Blazers
The Blazers are another team that took a noticeable step back, and they've forever needed help at small forward. Portland remains Damian Lillard's team, but this franchise felt it had to turn to a washed Carmelo Anthony this season.
Unsurprisingly, Melo wasn't the solution, and Portland was on the outside looking in when it came to the Western Conference playoff picture.
I don't know if targeting Deni Avdija fixes them entirely, but maybe he can end up being what they thought they were getting when they signed Mario Hezonja.
The reality is small forward has been an issue for Portland for some time now. Deni Avdija is big, crafty, deceptively athletic, and simply highly skilled. He'd give them a cornerstone to build with, and he just might provide a positive impact right away.
Who Will Draft Deni Avdija in 2020?
There are several teams that should want to draft Deni Avdija. He's highly skilled, he's a solid athlete, and he has untapped potential. There are all kinds of Deni Avdija NBA player comparisons, but none of them seem to be totally fair.
All you need to know is the guy does a little bit of everything, and he's a really smart player. If he can be a bit more consistent with his outside shot and refine his passing, he could be a superstar in the making.
Deni Avdija could honestly go anywhere inside the top portion of the lottery, but I doubt he goes inside the top four, and I can see him sliding a bit just because he's not as sexy of a pick as some other prospects.
We also don't know the 2020 NBA Draft order yet, but this feels like a Spurs pick waiting to happen. San Antonio should find themselves in the lottery, he fills a need, and they need a long-term fix at the three spot.
Even if they don't land a higher pick via the lottery, don't be shocked if the Spurs work their way up in a trade and go get their guy.
Check out more NBA content in our basketball blog.
AUGUST
Casino of the Month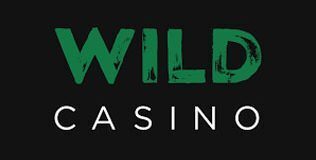 Welcome Bonus
250% up to $5,000
Read Review
Visit Site