Why D'Andre Swift Won't Be Taken in Round One of the 2020 NFL Draft

D'Andre Swift is absolutely one of the best running backs entering the 2020 NFL Draft. Heck, he even cracks the top five in my 2020 NFL Draft rankings.
He's understandably in the mix to slide inside the first round, too, while whoever takes him is getting a dynamic player who could dominate at the next level.
It doesn't take long to see that. Look at his stats or college tape at Georgia, and you'll notice Swift was versatile, explosive, and productive.
Once seen at the 2020 NFL Combine, Swift also proved that the speed we saw on video was real, as well. Of course, all of the positive attributes he has may not be quite enough to make him a first-round lock.
You can bet the other way if you think I'm wrong, of course. There is plenty of reason to believe D'Andre Swift won't be taken in round one. In fact, I've put together 4 reasons why D'Andre Swift won't be a first-round pick in the 2020 NFL Draft.
NFL Sportsbooks Don't Think He Will Be
The leading NFL betting sites are asking if he'll crack the top 32 picks, which is partially why the question of whether or not D'Andre Swift will be drafted in round one exists.
So far, the best sportsbooks are giving him -155 odds to slide into round two and +115 odds to be a first-round pick.
This doesn't mean Swift can't slide into the bottom of the first round, but the oddsmakers going against it might tell you that he faces an uphill battle.
Running Back Is a Devalued Position
Odds aside, D'Andre Swift plays a position that is increasingly devalued in the NFL. Not only do running backs get hit as much or more than any other position on a per-play basis, but they also have short shelf lives.
One injury can completely derail a career. For every Adrian Peterson, there are hundreds of Ki-Jana Carters. Then there's even the case of Todd Gurley, who put up big stats and got paid but is already seemingly on his last legs in the pros at age 25.
Injuries are part of it, but there is a growing belief in NFL circles that it doesn't take stud rushing talent to be effective on offense. This is also more of a pass-happy league than ever, while most teams prefer to rotate running backs to keep them fresh.
Why draft a marquee running back, only to be forced to pay him big money and/or watch him break into a million pieces?
He's Not the Best Running Back in This Class
Teams will still bust out the checkbook and commit to special talents. That's why Peterson and Gurley were first-round picks. It's also why guys like Saquon Barkley and Leonard Fournette were first-rounders in recent years.
Swift isn't quite on their level, and he's also not even the best running back headed into the 2020 NFL Draft.
That is subjective, of course, but numerous draft sites suggest Wisconsin's Jonathan Taylor is the top back for teams to pursue. Some may even like J.K. Dobbins, Cam Akers, A.J. Dillon, or Clyde Edwards-Helaire more.
The point is Taylor is the top dog, and even when he's not, it's not completely clear if Swift is.
Is He Worth a 1st-Round Pick?
Lastly, there are some who aren't even sure Swift is built to be a stud at the next level. A fantastic change-of-pace runner? Sure, but a guy who totes the rock 300+ times? Perhaps not.
My take is that Swift can get there, but a breakdown of potential 2020 NFL Draft busts by CBS Sports perfectly illustrates his key red flags.
The things that stand out the most are that he ran behind an amazing offensive line in college, his production dipped from 2018 to 2019, and he may not have enough skills to do a lot of damage on his own.
Swift is still fast, athletic, and versatile. But he doesn't have amazing size, and it's up in the air if he can post elite numbers with greater volume and behind a less-than-stellar o-line.
Summary
You came here wondering where D'Andre Swift will get drafted in the 2020 NFL Draft. That's either because you want to bet on the draft, you're a Bulldogs fan, or you're wondering if your team can get him.
If they're in the second round and they need a talented, versatile back, they'll have a shot.
Taylor is bigger and more well-rounded, while you could honestly make a case for 3-4 other backs as being more physically imposing than Swift. He's a good player, but I just don't think he's a great bet to be taken inside of the first round.
For more updates on the draft, keep checking our NFL blog.
AUGUST
Casino of the Month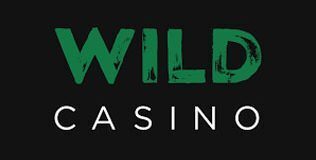 Welcome Bonus
250% up to $5,000
Read Review
Visit Site