Why Do Most Casinos Offer the Same Games?

It's not unheard of that a casino offers a new gambling game. I would even say the major casinos are more experimental than people give them credit for. Gambling is such a lucrative business that it doesn't make sense for the big corporations to do nothing.
And yet year after year when you visit the establishments of gaming you find things rarely seem to change. If you learned to play blackjack 20 years ago you're still good to go. If you only ever loved craps you'll never have to worry about not being able to find the game.
Both land-based and online casinos walk a fine line between player expectations and the need to find new customers. Their innovations seem to veer away from testing new game formats to finding other ways to part players with their money.
And the question of why casinos all offer the same games is closely related to the question why casinos offer games with low house edges like blackjack and roulette.
Here are several very good reasons why casinos don't change their lineups very often.
Players Want to Play these Games
Customer demand always outweighs the occasional boggle in the peanut gallery. As long as people want to play the old standards the gambling industry will meet their expectations.
Why do so many governments still offer lotteries after all the crazy stories about people who lost their fortunes?
The answer is the same as for the casinos: people want to play these games.
People may be fickle and they may need a lot of new games and toys every year, but there are some games that have remained popular for generations. In some cases games have been popular for centuries. No one knows exactly when chess was invented but everyone agrees it's over a thousand years old.
And that is why casinos still bank on mostly the same games. They really don't need any other games. But there are other reasons why you don't see much variation in gambling games.
Gambling Games are Designed by Other Companies
Once in a while you'll see a branded game come out, like Sands Roulette. That was a clever variation on roulette, where Sands added a 3rd green slot to the wheel (increasing the house edge).
But for the most part gambling games are provided by companies other than the casinos. Scientific Games – which bought out Shuffle Master some years ago – is the giant of the table games industry. Where they lead others are likely to follow.
Scientific Games' new table game innovations seem to favor side bets and variations on existing games. They also offer casinos proprietary table games.
You may hear about games like Zappit, Blackjack Switch, and others but they have yet to take the land-based casino industry by storm.
If the game design companies don't see any player interest in games they aren't going to push many new games toward the marketplace. Developing games is an expensive process and it's not easy to come up with games that favor the house.
And that Is the most important feature of any gambling game: it must be profitable or a casino has no reason to offer it.
Less Well-known Games are Tested Every Year
People propose new games to the casino industry every year. You can see them at trade shows and follow their slow progress toward wider adoption or failure.
The biggest obstacle for any new game is proving it will be profitable for the casino. The games must have the mathematical edge casinos desire and they need to attract enough players to cover the expense of allocating floor space and training staff to run the games.
If a new type of gambling game were to break out it would draw a lot of player interest and you can be sure the casinos would want to see more games like that.
Follow the Money … to the Slot Games
It's a no brainer to see that slot machine gaming is where most innovation is funded. Slot machines are responsible for a majority of casino revenues. As customers of the game design industry, the casinos are following the money and asking for more innovations in the slot gaming space.
The interest in electronic games opens the door to new possibilities. Players learn about new video game cabinets and styles all the time, taking them further away from traditional 3-reel mechanical slots.
Slot machine games are easier to design for a few simple reasons. The basic video cabinet can easily swap out games. Video slot games often resemble each other because they only need change symbols and winning combinations but otherwise play the same.
True game innovation follows a steady path of experimentation. Some slot games fail spectacularly because they don't excite the players.
The volume of people playing slots makes it easier to see when a game is likely to fail, and thus casinos and gaming companies can change their strategies quickly.
Players Rarely Fall In Love with New Games
Even in the highly lucrative slot gaming space the most popular games tend to be the older ones.
The Wheel of Fortune slot machine game is probably the most popular slot game of all time and IGT released the first video slot game under that brand in 1996.
How many slot machine franchises have lasted that long?
Not many.
So when you see table games like blackjack, baccarat, craps, and roulette remember that they have true staying power. All of these games' current basic formats are over 100 years old.
Not only does a game have to be profitable for the casino, it needs to be fun and playable. That's a tall order for anyone hoping to create the next great gambling experience.
Casinos Make More Profit on these Games
A related question is why casinos continue to offer blackjack even though it has one of the lowest house edges of all casino games. Only baccarat has a worse house edge from the casinos' perspective.
There is more than one answer to this question.
First, people want to play blackjack for real money. It's a great game that is social and less competitive than poker. Blackjack is relatively simple to learn compared to poker too.
Second, most people are terrible blackjack players. Casinos rake in the cash from blackjack because very few people are capable of playing perfect blackjack.
The official house edge in blackjack is computed on the assumption that players play a perfect game and that is rarely true.
The story is the same for craps and roulette too. If people played very conservatively the house edge in craps and roulette would be similar to the edge in blackjack. No one would ever play anything but the most basic versions of these games.
Risky bets and dumb gambling systems are the mainstay of the table games industry. The casinos aren't going to stop players from throwing their money away.
And that is why the incentive for casinos to find new games is so low. While there is some motivation in keeping the gaming industry moving forward, casinos are in no rush to find the next big thing.
Players and Corporations Alike Stay in the Comfort Zones
Gambling is big business and the bigger the business the more conservative the business becomes. Players take almost all the risks in gambling. Casinos are built on a business model that minimizes their own risk.
A casino is most likely to lose money on a game in the first few weeks the game is offered. If the casino is convinced the game will pay off in the end they'll stick by it. This is an easier commitment to make with slot machine games than other games.
But in this case you can treat almost any type of video game as a slot machine game. They're all using random number generators. So that includes video blackjack, video keno, and video poker.
Any new variations on existing games are more likely to be successful in the long run than completely new games. Players are more willing to try games that are familiar to them than games that are completely new.
Conclusion
Intuitively it makes sense to assume that players grow bored with gambling games and crave new experiences. But in practice it appears that most people who gamble quickly find their favorite games and stay close to them.
The pace at which new games are introduced to the gambling world and become popular seems remarkably slow. In reality the game designers and casinos are following a pattern that has served their industry well for several hundred years.
A casino of 100 years from now may seem a very different place from today's casinos. I wouldn't be surprised to see many old classics still on the floor but I am sure there will be some games people today would not recognize.
AUGUST
Casino of the Month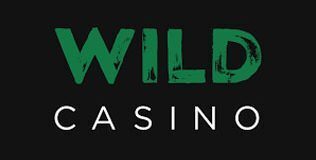 Welcome Bonus
250% up to $5,000
Read Review
Visit Site