Why Anderson Silva Retires as an MMA Great

Is Anderson Silva the greatest of all time? Some will say yes, while others can be divided between a stern no and a simple maybe.
At one time, Silva was the greatest. There was no fighter like him in mixed martial arts, and his achievements — both inside and outside of the UFC — stands as proof of that.
The Brazilian legend departed the UFC on Saturday with a defeat to Uriah Hall. It was a sad end to what was one of the greatest stories in combat sports history.
Here are five reasons why Anderson Silva is an all-time great of MMA.
A Record-Breaking Career
Silva embarked on a record-breaking title run that culminated in ten consecutive UFC middleweight defenses spanning 2,457 days.
Only Demetrious Johnson has more consecutive title defenses, having won 11 straight title fights in the flyweight division. And although "Mighty Mouse" enjoyed a terrific run, I don't think it matches Silva's accomplishments from 2006 to 2013.
An absolute phenom in his prime, Silva won eight of the ten fights in his title reign by way of stoppage.
The Dominance of "Prime Silva"
In his pomp, Anderson Silva was the definition of a dominant champion.
In the middleweight division, no fighter could find a way to solving the puzzle of Silva. The closest anyone got to doing so in this hot streak was Chael Sonnen.
Sonnen was up on the scorecards and set to pull off one of the biggest upsets in the history of MMA, only to find himself in a triangle armbar with less than two minutes to go in the fight.
Not only did this demonstrate Silva's ability to turn a fight that he was losing around at the drop of a hat. It also helped to reinforce just how dangerous he was when given even the slightest opportunity to get back into a dominant position.
His Finishing Ability
If you disregard the last nine fights of his career, his record of KOs and submissions looks incredible.
Before losing to Chris Weidman at UFC 162 in 2013, Silva earned 23 KO/TKOs and three submissions from 33 wins. His stoppage ratio was terrifying for any of his opponents to digest before they faced him in the cage, and it certainly showed.
Silva has finished Chris Leben, Rich Franklin (x2), Travis Lutter, Nate Marquardt, Dan Henderson, James Irvin, Patrick Cote, Forrest Griffin, Vitor Belfort, Yushin Okami, Chael Sonnen, and Stephan Bonnar on a monumental middleweight rampage at 185-pounds.
His Irresistible Arsenal of Weapons
Speed, reflexes, anticipation, power, insane striking, and a solid all-around game made Silva the greatest of his era.
Let's not forget that he was also very capable when the fight was taken to the floor. Few fighters could get past his Muay Thai-Taekwondo style, and into the range to rough him up.
Silva's artistry with the eight limbs led to some insane finishes that we can all look back at and appreciate for years to come. But nothing compared to watching him dissect an opponent at will, and create what felt like a bespoke strategy at the drop of a hat that would completely disassemble his opponent's attacks.
Even some of the very best mixed martial artists in the world had no way out of the spider's web.
He was also a defensive master.
Anderson the Entertainer
Before the days of Conor McGregor — the dominating, self-promoting, trash-talker outside of the cage — we had Silva. The difference is that the Brazilian did most of his talking inside the war zone.
Of course, Sonnen came before McGregor and was an excellent talker. You could easily point that out to destroy my point. But perhaps I could use "The America Gangster" to further it.
Despite being ripped to shreds by Sonnen ahead of both of their fights, Silva failed to engage in a war of words. He didn't put his interpreter on overtime, nor did he go full attack mode in the Portuguese press. Instead, he beat his biggest ever rival where it mattered.
Two fights ended in two wins for Silva. The first fight, yeah, he probably should have lost. But the second was a dominant win.
More than anything, we used to tune in for Silva's fights to see mesmeric displays of skill, intelligence, flair, and even sometimes a bit of showboating. That was worth more than the words of McGregor or Sonnen, regardless of how brilliant both men were with a mic.
Of course, we now find ourselves without Silva's greatness. But if that is to be lamented right now, I ask why? The reason I ask is that, well, the Silva I remember about hasn't been seen in more than seven years.
Is Silva the Greatest Middleweight of All Time?
Although the latter stages of his career were disappointing, and even painful to watch, Anderson Silva leaves the UFC as an icon.
His incredible run from 2006 to 2013 will always be remembered as one of the defining periods of mixed martial arts. That ensures that his place among the pantheon of great fighters, not just in this sport, is forever safe.
Some believe that incumbent middleweight champion Israel Adesanya will one day be the best 185-pounder of all time. Adesanya will never top Silva, in my opinion.
For me, the one true great of the middleweight division is, and always will be, "The Spider."
Thank you.
August
Casino of the Month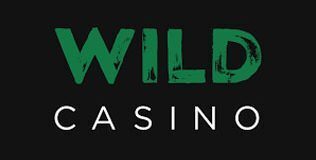 Welcome Bonus
250% up to $5,000