Why Aaron Rodgers Won't Win the 2021 NFL MVP

Hell hath no fury like a scorned Aaron Rodgers. The beleaguered starting quarterback of the Green Bay Packers (for now?) went scorched earth on the NFL last year, and some expect the 37-year old to keep it going in 2021.
That's led to the top NFL betting sites handing him the second-best odds to win the 2021 NFL MVP.
Obviously, betting against Aaron Rodgers feels silly at this point, but with all of the negativity surrounding the grizzled passer, bettors may want to pull out the proverbial 10-foot pole here.
There is always going to be allure when it comes to betting on Aaron Rodgers to win what would be his fourth NFL MVP, but should you take that dive?
I believe in the talent even at age 37, but the evidence is mounting for Aaron Rodgers repeating as the league MVP being a terrible bet.
Here's a laundry list of reasons why Aaron Rodgers won't win the 2021 NFL MVP – and why you shouldn't bet on him.
He's Not the Favorite to Win in 2021
Rodgers wasn't the favorite to win the 2021 NFL MVP going into last year, and he won, but it's going to be tough to do that two years in a row.
He isn't getting the benefit of the doubt after putting up perhaps his best season ever, as BetOnline and pretty much every other sportsbook has Patrick Mahomes listed with the best odds.
As you can see, Mahomes is at +450 (although it differs per site), and Rodgers' odds are double that.
The aging quarterback was as good as ever in 2020, but it's tough to replicate that type of year, and the oddsmakers aren't making him the favorite.
Not being the favorite to win NFL MVP doesn't mean Rodgers is some awful bet, but it's at least worth noting.
Aaron Rodgers' Status is Up in the Air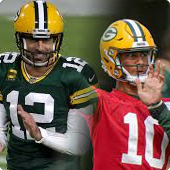 When trying to predict whether or not Aaron Rodgers will win the NFL MVP again, the elephant in the room is the fact that his status is a big unknown.
Aaron Rodgers trade rumors ran wild over a year ago when Green Bay drafted his successor in Jordan Love, but you'd think a career year would have the dogs called off.
That hasn't exactly been the case, as all types of rumors have flown since even the 2020 NFL season ended, with Rodgers miffed that the organization didn't commit to him.
Rodgers' time in Green Bay could be coming to an end, and if so, he could be playing for a new team in 2021. That could be with inferior coaching, in a worse setting, and/or with a weaker supporting cast.
If Rodgers is another year older, has to learn a new offense, and doesn't have as much help as he did this past year, it could be tough to put up MVP-worthy numbers.
Oh, and there's these retirement threats.
Rodgers could get traded, or he could just sit out the season. Either way, not knowing his status for 2021 makes it difficult to bet on him to win MVP.
Aaron Rodgers retiring is a "serious consideration" unless his situation with Green Bay is "repaired to his liking," per @RapSheet pic.twitter.com/aQr2B6hxdZ

— Bleacher Report (@BleacherReport) April 30, 2021
It's Hard to Repeat as NFL MVP
Rodgers could stay put, or a trade could also possibly put him in an even better spot. But regardless of how you view his environment, it isn't easy to win back-to-back NFL MVPs.
It's pretty tough to win even one, to be frank.
Rodgers has won three of them now, but he's never done so two years in a row. As Peyton Manning (2008, 2009) is the last to do, few have done it, while Brett Favre (1995-1997) is the only other player to do it in consecutive seasons in the last 30 years.
That isn't to say it's impossible, but Rodgers will be another year older, and there will be a lot working against him.
Other Candidates Will Emerge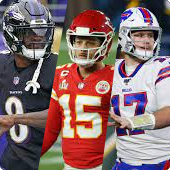 There is already a lot adding up to work against Aaron Rodgers repeating as NFL MVP, but a very simple reason is several players ready to take his throne.
Patrick Mahomes felt like a great bet to win the league MVP in 2019, but Lamar Jackson delivered one of the most dynamic seasons the NFL has ever seen.
A year later, a resurgent Rodgers kept Mahomes and others at bay, yet again.
Both Mahomes and Jackson could easily be back in the fold, while viable contenders from a year ago, such as Derrick Henry and Josh Allen, could pose a threat.
There's also an argument for rising youngsters like Kyler Murray, or perhaps an older player will impressively revive their careers, just as Rodgers did.
Suffice to say; even another great year may not be enough for Rodgers to repeat as NFL MVP.
Career Seasons Are Tough to Repeat, Too
One big thing to recall from 2020 was that Aaron Rodgers was not alone as far as amazing seasons go.
Some suggested Derrick Henry (2,000+ rushing yards) had a case, while Josh Allen put up comparable numbers in a pretty magical season of his own.
Those career years got glossed over in favor of Rodgers' insanely efficient season, but bettors should consider two things; more big years are coming, and replicating his own brilliant year won't be easy.
MVP aside, here's how a few quarterbacks fared after career-best seasons.
| | | |
| --- | --- | --- |
| Player | Career Year Stats | Stats in Following Season |
| Tom Brady | 4,806 yards, 50 TDs | 4,398 yards, 28 TDs |
| Dan Marino | 5,084 yards, 48 TDs | 41,37 yards, 30 TDs |
| Peyton Manning | 4,557 yards, 49 TDs | 3,747 yards, 28 TDs |
| Patrick Mahomes | 5,097 yards, 50 TDs | 4,031 yards, 26 TDs |
| Matt Ryan | 4,944 yards, 38 TDs | 4,095 yards, 20 TDs |
Sometimes you can stay hot and put up gaudy numbers in successive seasons, but it rarely can be replicated at the same exact level.
Needless to say, whether you break records, join the elite company, or even win the NFL MVP, some natural regression is destined to set in.
Age Isn't Just a Number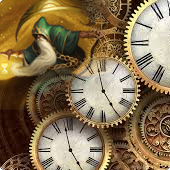 Another thing working against Aaron Rodgers in 2021 is the fact that he's another year older. The wily veteran can still sling it, but he's 37 years old as I write this, and next December, he'll be 38.
Rodgers has done his best Tom Brady impersonation as he tries to stave off Father Time, but that's a battle everyone loses in the end.
I'm not really predicting that Aaron Rodgers will fall off a cliff this year physically or that he'll get hurt. But natural regression – even if it's of the slow variety – could begin to set in.
As Rodgers ages, his athleticism, awareness, arm strength, and ability to recover all wane quickly.
Maybe Rodgers is still highly effective in 2021, and perhaps for even longer. But what if his age catches up with him, much like it has with so many other great quarterbacks?
History suggests it will before long.
His New Situation May Not Be Ideal
Forgive me if this ends up not being completely current, as the situation in Green Bay is remarkably fluid.
It's so much up in the air that the top NFL betting sites offer odds for where Aaron Rodgers will play in 2021.
Denver (+200) heads the list at BetUS, but nobody really knows if Rodgers will actually get traded and where that destination would be if he does.
In terms of odds, here's a quick look at the teams the top sportsbooks think could trade for Aaron Rodgers before next year.
Let's just assume Rodgers is traded before next season. Depending on where he lands, his surrounding environment could be a significant downgrade.
Logic would suggest that Green Bay would work hard to ensure any trade sends him out of the NFC, so you're looking at only a handful of viable AFC teams.
The top contenders – Chiefs, Bills, and Ravens – aren't going to make that deal. The teams just below them (Titans and Browns) would think about it, but that's no sure thing, either.
If Rodgers is left with options like Miami, Denver, and Las Vegas, he'd be going into a far worse situation. The talent around him and his coaching would arguably be inferior, and in turn, his chances to put up MVP-like numbers would suffer.
Will Aaron Rodgers Win the 2021 NFL MVP?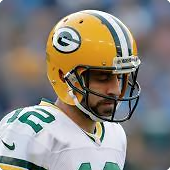 As I write this, the jury is still out as to what the future holds for Aaron Rodgers.
The reports are wild, ranging from Rodgers demanding a trade to contemplating retirement and/or trying to force the franchise to fire GM Brian Gutekunst.
All of those are bold strategies, indeed.
It's unclear just how badly Rodgers really wants out of town and how much of the rumors to this point have been, well, rumors.
A vengeful Rodgers isn't one for bettors to mess with, but if he's dealt, one has to think he'd be in a worse situation. Add in all other components like age, natural regression, and the competition he'd be facing, and betting on Rodgers to repeat as MVP makes little sense.
Is he really in a better spot if he stays put? Those same issues exist, and there's even a chance a disgruntled Rodgers would pout his way to a subpar campaign.
Patrick Mahomes enters the 2021 NFL season as the favorite to win the NFL MVP. I'm not saying he's a lock, but there are probably 5-10 viable options to bet on here.
Rodgers remains one of them, but there is a mounting list of evidence that suggests he's not a great bet.
Bet on Aaron Rodgers to win the NFL MVP at your own risk, or just try to make some money betting on what happens to him next.
September
Casino of the Month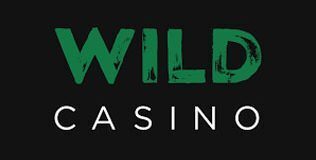 Welcome Bonus
250% up to $5,000