Hide Bonus Offers
| | | | | |
| --- | --- | --- | --- | --- |
| #1 | Bovada Sports | 50% Up To $250 | Visit Site | Bovada Sports |
| #2 | BetUS | 125% Up To $2,500 | Visit Site | BetUS |
| #3 | MyBookie | 100% Up To $1,000 | Visit Site | MyBookie |
| #4 | Everygame | 100% Up To $500 | Visit Site | Everygame |
| #5 | BetOnline Sports | 60% Up To $1,000 | Visit Site | BetOnline Sports |
Why This Year Could Be the Jackpot for League of Legends
The NA LCS has officially transitioned from a big-time community esport into a real organization filled with different corporations from around the world. For example, we have teams coming from the NBA, like the Golden State Warriors and the Cleveland Cavaliers.
The game is becoming more commercial, and players of serious skills are slowly coming into the scene for the NA LCS, making the North American region one of the most versatile and strongest regions to deal with.
That being said, is it still viable to bet on the NA LCS? After all, they've been going for more than five years now, and I'm glad to say that yes, you should still bet on the NA LCS. In fact, the competitive scene has never looked livelier.
The 2018 NA LCS has brought in an influx of talented players, has a larger prize pool, and is making advances far larger than any esport currently out there. That being said, let's dive into why I think that the 2018 NA LCS season is the best season to bet on League of Legends.
What Is the NA LCS?
The NA LCS stands for the North American League Championship Series. It has two Splits, which is a period of time where teams play to determine where they are placed for the post-season matches. There is a Spring Split and a Summer Split.
In the Spring Split, there are two different times of play. Ten teams compete in the regular season to determine whether or not they qualify for the playoffs and to determine their potential seedings during the knockout rounds.
For nine weeks, ten teams play round-robin matches to determine where they place. From here, the top six teams will then advance into the playoffs. For each round, two teams are eliminated per each round until there are only two teams remaining in the finals.
The victor of the NA LCS Spring Split advances to the post-season Mid-Season Invitational where the best team from each region goes into a round-robin to play for a spot in the knockout rounds of MSI (short for Mid-Season Invitational).
In the Summer Split, things are more serious. For the Spring Split, the main purpose is to make it as far as you possibly can so that you can earn points for the Summer Split. In the Summer Split, this is where it truly matters.
The Summer Split follows the same format as the Spring Split. There is both a regular season and playoffs. However, what separates the Summer Split from the Spring Split is the fact that, in the Summer Split, you're trying to qualify for the World Championship.
During the playoffs portion of the Summer Split, the two finalists are able to go to the World Championship. However, a third team can also qualify if they manage to make it through the Regional Qualifiers.
It is here where the losers of the playoffs bracket go to face each other. The top contender comes out as the third qualifier for the World Championship. But what exactly is the World Championship? The World Championship is the post-season tournament of the Summer Split.
However, what separates the World Championship from the Mid-Season Invitational is the fact that the World Championship is what everyone works for. The Mid-Season Invitational is a hype factor for the World Championship.
It is here where the top teams from each country are truly put to the test. This tournament is what makes the League of Legends competitive scene so significant. What makes the Summer Split so important is the fact that it is what determines which teams will go to the World Championship Series.
But how does this tie back to the NA LCS?
What makes the NA LCS so special that you should prioritize betting on it rather than the LCK or EU LCS?
The fact is that the NA LCS has much more profits to be made than in the other regions. Let me show you why.
Pure Talent
This year, the NA LCS has seen an influx of new talents ranging from across the globe. Not only has this made the North American region a much stronger region, but it's made the whole competitive scene much more driven, meaning games can go either way, and there's not one usual winner every time.
In fact, the returning Split champions, Team SoloMid, have had an extremely hard time making it past the new rookie teams like OpTic Gaming and Clutch Gaming. The standings have fluctuated between different teams taking the lead, meaning that new prospects bring more profits to the bettors.
Keeping that in mind, let's take a look at some of the new talents that you need to bet on for the 2018 NA LCS season. Some of these are familiar faces, and some of these have just made their way into the famed halls of glory. Let's get started.
Febiven (Clutch Gaming)
Febiven has transferred his reputation of being the strongest mid laner in Europe over to the North American scene. Here, he dominates on his infamous Azir, as well as other diverse picks like Galio and Orianna.
However, it's his precision-based playstyle which truly defines who he is. Rarely does he ever die during his in-game matches, producing a whopping 8.75 KDA. He has been a main factor in taking down North American veterans like Counter Logic Gaming and Team SoloMid with the way he plays. This leads to my point: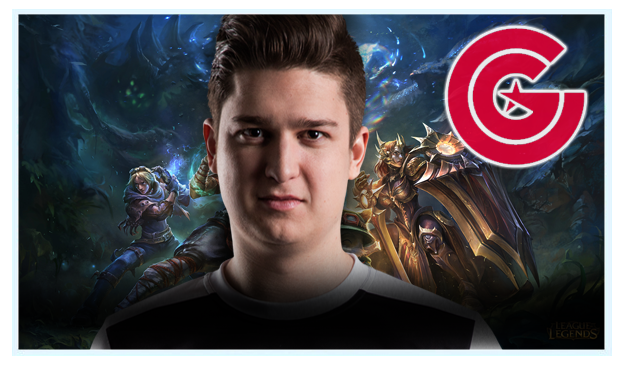 He's helped boost Clutch Gaming to a third-place standing, tied with Team Liquid's stacked roster. What separates him from the crowd is the fact that he is mostly a one-man army, leading Clutch Gaming himself.
Dardoch (Echo Fox)
There has rarely been a time where someone of such a shaky background has made such an impact in the NA LCS. However, 2018 has seen Dardoch go from a ruthless hothead to a man of precise action that has helped boost Echo Fox to a surprising first-place standing.
Any bettors who have remained faithful to Echo Fox have seen their bank accounts flow in with cash. Why is this? Simply put, they shocked the crowds, and a large part of this was thanks to Dardoch's performance.
He's remained consistent throughout the past five weeks and is a threat on every jungler he's played on. When he plays Sejuani, it's almost guaranteed they win. If he plays Zac, every player on the opposing team has to respect his presence. In summary, Dardoch is a deadly one-man force largely responsible for how Echo Fox has played in the past five weeks.
PowerOfEvil (OpTic Gaming)
While Febiven was considered the king of Europe, many thought that PowerOfEvil was the "Macbeth" of the EU LCS. Making his true debut on the European team Misfits, PowerOfEvil showed that his skill level was on a degree that could rival that of Korean professionals.
He has a wide arsenal of picks that suit him in every type of playstyle he wants to perform. For instance, if he wants to go in and take down the opposing team's damage dealers, he simply needs to pick his trusty Sejuani or Viktor, and he'll be a threat to anyone standing in his way.
If he's looking to provide consistent damage, then his Galio and Ryze are perfect choices for his strategy. Overall, PowerOfEvil has been a key factor in OpTic Gaming's functioning as a team as a whole. We can look for more things to come from the mid-lane prodigy PowerOfEvil.
Ryu (100 Thieves)
100 Thieves may be going through a rough patch, but there's one person that has remained consistent through the season. This player is Ryu. He's performed exceptionally well on his select champions. But what makes Ryu different from the others?
For one, he has experience in both Korea and Europe, leading Europe's H2k-Gaming to a third-place finish in the 2016 World Championship.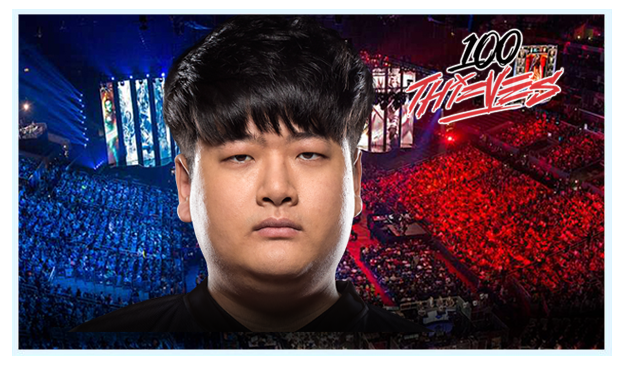 He's been responsible for many wins against large-name teams like Team Liquid and Counter Logic Gaming. He can pick anything from a consistent Taliyah to his signature Ryze. No matter how many different picks he has, he is always able to perform to the highest caliber.
Olleh (Team Liquid)
Currently, there is one support that has had a lasting impact in every match they've played. Olleh has experience in every field, from playing on the competitive scene to coaching the team itself. There are very few which can synergize with such a hotheaded player like Doublelift.
However, Olleh somehow did it. Ranging from a power pick Braum to an almost-perfect Taric, Olleh never ceases to impress the crowd with such a boring role. He's also prodigious on other picks like Alistar and Tahm Kench. In fact, he was a key role during their win over FlyQuest.
What's to come for this strong support? No one knows. What we do know is that the support of Team Liquid has already performed on so many levels that he can be put alongside the ranks of South Korea Telecom's Wolf and KSV eSports' CoreJJ.
The Teams' Performance
One reason as to why 2018's NA LCS has become a historical year already is because many new rookie teams have built themselves into the top rankings of the ladder. Of the current top five teams, only one of them has been a consistent contender from the past years of the NA LCS.
Only Cloud9, a team that has time and time again made it to the World Championship, is currently situated in the top five teams. Their performance has attributed to their recent success. However, despite a strong past-week performance, they still struggle to beat Echo Fox, a newly acclimated team that has built itself into the top team of the Spring Split NA LCS.
Meanwhile, Counter Logic Gaming struggles with an eighth-place standing, while FlyQuest and Team SoloMid have to settle for sixth. Not only does this mean that new teams are taking the mantle, but the odds have gone up for the rookie teams.
More money is at stake now. The risks are larger, but most importantly, the payout is bigger than ever. Currently, the top five teams consist of Echo Fox, Cloud9, Clutch Gaming, Team Liquid, and 100 Thieves. While three of these teams have recognizable faces, four of them are fairly new to the spotlight.
Team Liquid has had its ups and downs, and before 2018, it was all downs. The team had failed to qualify for playoffs, and now they're holding a third-place standing, tied with the notorious Clutch Gaming, who have proved their legitimacy throughout the weeks.
Clutch Gaming, a team that no one thought would succeed, has defied all borders. Though they started off shaky, there's no denying that they've made the biggest comeback of all time, taking wins every week, largely thanks to their hyper carry, Febiven.
100 Thieves started out strong, holding the first-place standing for the first few weeks, but have shakily held a top five position. If they want to make sure they can make it to playoffs, they'll have to pull something out of their pocket or Team SoloMid or FlyQuest could take their place.
How You Can Benefit
Take action now. The weeks are going by faster and faster. Each week, more upsets happen and the chances to make big earnings from rookie teams diminish. These rookie teams have already proven that they can upset big-time names like Team SoloMid and Counter Logic Gaming.
How can you benefit from it? It's simple. The bigger the upset, the more money you make. The results aren't set in stone. Last week, Team Liquid suffered a loss against Golden Guardians, creating huge results for any bettors who put their faith on the last-place team.
The amazing thing about the 2018 year is that all the teams are so evenly balanced—aside from Echo Fox and Cloud9—that the results can vary. Team SoloMid or Counter Logic Gaming could pop up at any moment and start dominating the scene.
There are only four weeks left of the NA LCS Spring Split regular season, and with this will be many more upsets to come. The games are going to be exhilarating. The matches are going to be intense, but most importantly, matches could go either way, meaning the odds could be huge for both sides.
Conclusion
The NA LCS Spring Split has seen some drastic matches in the past few weeks. Teams have suffered upsets to opponents that they should have beaten in the blink of an eye. Because of this, the 2018 season has built itself into one of the craziest years yet.
This year, Team SoloMid has failed to hold a first-place finish, meaning that anything goes. No longer is Bjergsen considered the mid-lane king of North America. Now, he has names like PowerOfEvil and Febiven to deal with.
The talent which has been imported to North America has made the region such a strong group that they could be considered to be at the level of Korea and China. If you aren't betting on the NA LCS right now, I highly recommend that you do so.
The money which can be acquired right now is insane. There has never been a better time to start. Combining the talent coming into North America, the level of play we're experiencing, and the new overall system means that this could be the golden age of League of Legends.