Deciding Who Is Better Between KD and LeBron

Often, the debate for the greatest player in NBA history is between Michael Jordan and LeBron James. Jordan has the six rings, but James' individual accomplishments top Jordan's.
Instead of focusing on the GOAT debate, we'll compare two of the greatest NBA players of the 21st century. Kevin Durant vs. LeBron James has been a battle since Durant entered the league in 2007. James had already established himself as a top player, but Durant quickly joined him.
There are so many things that go into the LeBron James vs. Kevin Durant debate. Let's go over their career and determine which player has the upper hand.
Durant vs. James Head to Head Regular Season Meetings
There have been 21 regular season instances of Kevin Durant vs. LeBron James head-to-head matchups. Before we break them down, check out their head-to-head stats in the regular season.
| | | |
| --- | --- | --- |
| Stat | LeBron James | Kevin Durant |
| Points | 28.0 | 28.5 |
| Rebounds | 7.3 | 6.7 |
| Assists | 6.5 | 4.0 |
| Steals | 2.0 | 1.4 |
| Blocks | 0.9 | 1.2 |
| Field Goal Percentage | 51.4 | 48.2 |
| Three-Point Percentage | 35.6 | 41.0 |
| Free Throw Percentage | 73.1 | 87.6 |
| Wins | 15 | 6 |
Let's break them into three sections, starting with Durant's lone season with the Seattle Supersonics.
KD vs. LBJ (2007-2011)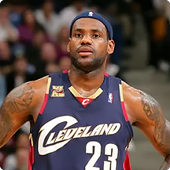 Early in Kevin Durant's career, we didn't see many thrilling matchups between him and LeBron James.
James won the first two matchups, but neither player cleared 25 points. In their third matchup, they combined for 57 points, with James leading the Cleveland Cavaliers to a 102-91 victory.
The 2009-10 season brought a pair of fantastic matchups for Kevin Durant vs. LeBron James. Check out the highlights for the first matchup.
James' 44 points led the Cavaliers to a 13-point victory. The most points that either player has scored in a head-to-head duel. A little over a month later, Durant and James combined for 71 points, with Cleveland earning a one-point victory.
The following offseason, the Miami Heat made one of the best NBA free-agent signings of all time. They brought in James on a four-year deal.
Durant finally got the better of James in their seventh matchup. His 29 points, seven rebounds, and six assists led the Oklahoma City Thunder to a 96-85 victory.
Durant vs. LeBron (2012-2015)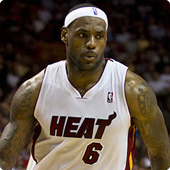 Our second slate of Kevin Durant vs. Lebron James opened with a victory for the Oklahoma City Thunder. Durant had an excellent all-around performance with 28 points, nine rebounds, and eight assists.
James had a down performance, but he bounced back with a 34-point, 10-rebound double-double.
Following their dual in the 2012 NBA Finals, Lebron James vs. Kevin Durant saw a thrilling matchup on February 14, 2013.
The pair combined for 79 points, with Durant scoring a game-high 40 points. He scored 22 in the fourth quarter, but his comeback bid fell short. James led the Heat with 39 points, 12 rebounds, and seven assists.
This is where we saw both players playing at an elite level. Over their next three matchups, only one time did Durant or James score under 30 points. That stretch included James' first game back with the Cleveland Cavaliers.
KD vs. LeBron (2015-2018)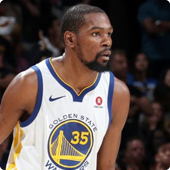 Kevin Durant vs. LeBron James head-to-head matchups between the Cleveland Cavaliers and Oklahoma City Thunder ended after the 2015-2016 season. That's when Durant made the highly criticized move to sign with the Golden State Warriors.
Their first matchup came on Christmas Day. Durant put up 36 points and 15 rebounds, but James' double-double led the Cavaliers to a one-point victory.
LeBron James (31p, 13r, W) & Kevin Durant (36p, 15r) duel on Christmas Day! #NBAXmas pic.twitter.com/wVYx4W5FZJ

— NBA (@NBA) December 26, 2016
LeBron James vs. Kevin Durant featured back-to-back NBA Finals matchups. However, their regular-season matchups weren't too exhilarating.
In their next four regular-season matchups, only once did both players score over 26 points. The Warriors defeated the Cavaliers on January 15, 2018. Both players scored 32 points.
Christmas Day 2018 was their only matchup that featured James on the Los Angeles Lakers. Surprisingly, they haven't faced each other since that game.
Who Was Better When They Met in the NBA Finals?
LeBron James vs. Kevin Durant NBA Finals history features three matchups. Let's do a quick breakdown of the matchups.
2012 NBA Finals
The 2012 NBA Finals marked LeBron James' second straight NBA Finals appearance. The Miami Heat and Oklahoma City Thunder had their big three, each looking to win their first title.
Durant led the Thunder to a Game 1 victory with 36 points and eight rebounds. That marked the only highlight for Oklahoma City, as Miami won four straight games to win the NBA Finals.
James capped off his first championship with this performance.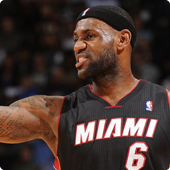 26 points
13 assists
11 rebounds
2 blocks
1 steal
Durant's 30.6 points per game led the NBA Finals, but James captured Finals MVP.
2017 NBA Finals
One year after LeBron James had one of the greatest NBA Finals performances, his Cleveland Cavaliers returned to face the Kevin Durant led Golden State Warriors. Like James in 2012, Durant wanted to win his first title.
Durant cleared 30 points in all five games, leading Golden State to their second title in three seasons.
Durant won Finals MVP after averaging 35.2 points on 47.4 percent shooting. James had a crazy stat line, averaging 33.6 points, 12.0 rebounds, and 10.0 assists. Kevin Durant vs. LeBron James stats was on full display in this series.
2018 NBA Finals
Kevin Durant vs. Lebron James in the NBA Finals featured the third matchup. The top NBA betting sites had the Golden State Warriors as the favorite.
LeBron James put the Cleveland Cavaliers on his back with 51 points, eight rebounds, and eight assists in Game 1. Unfortunately, it was all for not, as Cleveland lost in overtime.
OTD IN 2018: LeBron James scores 51 points in Game 1 of the 2018 Finals. This was a career high for him in points in a PO game.

51 Points
8 Rebounds
8 Assists

59% FG% (19-32)
43% 3PT FG% (3-7)
91% FT% (9-10)

•6th player with 50+ PTs in a NBA Finals game (Only one with a loss) pic.twitter.com/tGpYjTgzch

— Sports Fellas (@TheSportsFellas) May 31, 2020
Golden State overpowered Cleveland, winning the NBA Finals in four games. Durant won his second straight Finals MVP with 28.8 points, 10.8 rebounds, and 7.5 assists.
James had a great performance in his own right, averaging 34.0 points, 10.0 assists, and 8.5 rebounds. James has the better NBA Finals numbers, but Durant has two head-to-head rings.
LeBron vs. KD: Who Has the Better Stats?
LeBron James vs. Kevin Durant stats is a significant factor in deciding who is the better player. Let's talk about their offensive and defensive numbers.
Durant vs. Lebron: Scoring & Shooting
Most people will tell you Kevin Durant is the best scorer of his generation, but he and Lebron James are averaging 27.1 points per game. Both players have averaged over 30 points per game twice, but James' third highest-scoring season is better than Durant's.
James holds a slight advantage in career field goal percentage, but check out three-point shooting and free throw percentage.
| | | |
| --- | --- | --- |
| | LeBron James | Kevin Durant |
| Three-Point Percentage | 34.5 | 38.4 |
| Free Throw Percentage | 73.4 | 88.3 |
It's interesting to see how people view free throw percentage. Is that enough to say James is a worse scorer?
KD vs. Lebron: Rebounding
LeBron James and Kevin Durant play the small forward position, but both have the height to play center. Durant is 6'10", but there are rumors that he's seven-feet tall. Therefore, both players have the size to rebound at a high clip.
James seems like the better rebounder, but it's closer than you think. James' 7.5 rebounds per game hold a slight advantage over Durant's 7.1 mark.
The biggest difference in their rebounding mark has come in the last few seasons. James has been averaging 8.0 rebounds since joining the Los Angeles Lakers. Durant hasn't averaged over 7.2 rebounds since his first season with the Golden State Warriors.
LBJ vs. Durant: Assists
Honestly, this one isn't much of a debate. LeBron James passing doesn't receive much attention, but he'll be a top 10 passer in NBA history.
James led the league with 10.2 assists per game in the 2019-20 season. He averages 7.4 assists for his career. Kevin Durant's assist numbers have been rising, averaging 5.9 with the Brooklyn Nets. Still, his 4.3 career average is well below James'.
The Kevin Durant vs. LeBron James stats for assists are well in favor of James.
LeBron James vs. Kevin Durant: Steals and Blocks
Offenses garner much attention in the NBA, but defense is a big part of the game. LeBron James and Kevin Durant have the body type to be big playmakers on the defensive end.
Check out their career numbers in steals and blocks.
| | | |
| --- | --- | --- |
| | LeBron James | Kevin Durant |
| Steals | 1.6 | 1.1 |
| Blocks | 0.8 | 1.1 |
In terms of stats, this is likely the closest battle. James is better at forcing steals, but Durant's length has him blocking over a shot a game. James had 2.2 steals per game in 2005-05, while Durant's highest mark for either category was 1.8 blocks in 2017-18.
What Do the NBA Experts Say About LeBron vs. KD?
Everyone has their opinion on the best player in the NBA, but the experts hold more weight. Let's talk about a few reputable NBA experts and see where they stand on Kevin Durant vs. LeBron James.
Stephen A. Smith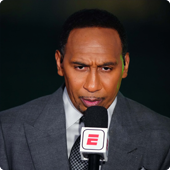 Stephen A. Smith has been one of the top sports journalists for the last 15 years. He has spent his television career debating with journalists like Skip Bayless and Max Kellerman.
In May 2021, Smith responded to a fan's claim that Kevin Durant was a better offensive player than LeBron James. Smith started by praising James for his leadership and him having more rings.
However, Smith closed that statement by proclaiming he would take Durant as a better offensive player. He cited shooting as his primary reason.
"LeBron James, even though he's improved his perimeter shooting vastly, still ain't the shooter Kevin Durant is. No shame on LeBron, but it's just that Kevin Durant is one of the greatest offensive players we've ever seen in the history of basketball. So as an offensive talent, yes, I would prefer Kevin Durant."
That's not the first time Smith has praised Durant. During the 2020 NBA Finals, Smith stated no gap between James and Durant. He wouldn't go as far to say Durant is better but said they were on the same level.
Charles Barkley
Charles Barkley is the greatest NBA player never to win a championship. The 1993 NBA MVP and Hall of Famer have developed quite a post-playing career as a broadcaster. We've heard Barkley offer plenty of hot takes.
In September 2017, Barkley ranked his top 10 NBA players of all time. Unsurprisingly, he had Michael Jordan in the No. 1 spot. However, his placement of LeBron James turned some heads.
"LeBron James is better than Kevin Durant…and neither one of them is as good as Michael."

Agree with Charles Barkley's list? pic.twitter.com/5bCHoIrvPp

— NBC Sports Philadelphia (@NBCSPhilly) September 6, 2017
Now we can debate about James being the seventh-best player in NBA history, but that's for another day. Instead, it's important to note Durant wasn't in his top 12. James was better than Durant, but neither was on Michael Jordan's level.
In 2020, Barkley doubled down on his take. He left James out of his top five while not including Durant in the top 10. He doesn't believe Durant is on the same level as James.
LeBron vs. Durant: Who Has Been Better This Season?
We've been talking about LeBron James and Kevin Durant in the past tense. Now, we'll focus on what they've done this season. The first thing to note is James and Durant have each missed 15+ games with injuries.
Let's start by talking about James. The 37-year-old is having one of the best seasons of his career, averaging 30.0 points, 8.2 rebounds, and 6.3 assists. James had one of the best games of his career on March 5, 2022, against the Golden State Warriors.
It's unbelievable what James has done at 37 years old. Most players are on the verge of retirement, but James leads the league in scoring. The only issue is his success hasn't translated to wins.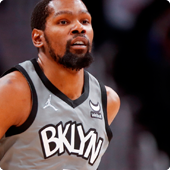 The Los Angeles Lakers entered the season as NBA Finals contenders, but they've struggled mightily. They should make the play-in tournament, but they aren't a championship contender.
Kevin Durant has missed over 20 games this season, but he is on pace to post his best numbers in years. Durant was in the MVP discussion before missing the entire month of February.
He averages 29.6 points on 52.6 percent shooting and 38.2 percent three-point shooting. Durant's 6.1 assists per game would set a new career-high, while his 7.2 rebounds would be his most in years.
Like James, Durant has been scoring at a high clip. He had a season-high 53 points against the New York Knicks.
Unfortunately, Durant's Brooklyn Nets find themselves in a similar position as the Lakers. They have a better record but remain in the play-in tournament.
It's hard to judge both players because they're putting up great numbers, but their teams are among the season's biggest disappointments. The closing stretch and potential playoff run will say much about who is better.
Why LeBron James Is Better than Kevin Durant
There is a lot that goes into Kevin Durant vs. LeBron James. Both players are among the greatest of their generation, but James gets the nod for me.
James is a transcendent athlete. He has been unbelievable over his career and continues to produce elite numbers at 37 years old. Appearing in ten straight NBA Finals is an accomplishment that doesn't get enough respect.
Many great players have never made the NBA Finals, but ten straight appearances are on another level. No matter what side of the debate you're on, you should be grateful we have the chance to watch two of the best NBA players of all time.
If this content piques your interest, check out our NBA blogs.
September
Casino of the Month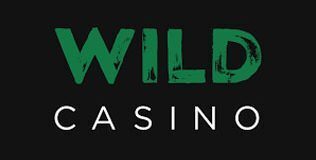 Welcome Bonus
250% up to $5,000