Who's the Best Video Poker Player in the World?
Video poker has the unique combination of being both a machine-based and skill-based game. These aspects make video poker attractive to those who like the solitude of slot machines, only with a lower house edge and more skill involved.
The heavy skill aspect means that some video poker players are far better than others. Video poker pros possess a combination of using perfect strategy, finding the best machines, and taking advantage of the top comps.
But is there a video poker player who shines above the rest in these categories?
Let's begin by covering what variables are available to determine the world's top video poker player. You and I will then discuss the world's top player, along with a few other worthy contenders.
How to Determine the World's Best Video Poker Player
The problem with figuring out the best video poker player is that we don't have published results. Those who make a living through the game do so in private, and don't normally publish their winnings online.
Of course, there are video poker tournaments offered at both online and land-based casinos. But these are usually low-key events that give small prizes in comparison to other casino tournaments.
For reference, consider that the noted Video Poker Tournament of Champions only offers the winner a $1,000 cash prize, along with a few other perks. Compare this to major daily fantasy sports and poker tournaments, which pay six and seven figure prizes to champions.
We can't use tournament results or casino winnings to determine the best video poker player. So what criteria is available?
The best we have to go off of includes expertise, longevity, reputation, and past accomplishments.
Expertise comes in the form of writing articles and books about video poker strategy. Through their writing, experts demonstrate that they're successful players who can teach others.
Experts also develop a strong reputation in the video poker community. This is important because it shows that one is respected as a top video poker player by their peers.
Given that we don't have lots of verifiable data, past accomplishments are also a key to the defining a top player. Some elite video poker players write about their outstanding results for a particular time period.
Bob Dancer Is the Best Video Poker Player in the World
Bob Dancer is the world's top video poker player based on the criteria covered above. Not only has he shown the ability to win big, but he's also written some of the most famous video poker books.
Dancer began his gambling career in the 1970s as a backgammon player. He was a successful pro, but had terrible bankroll management and eventually put his professional gambling career on hold.
Dancer worked as a data administrator for almost a decade before being downsized. It's at this point that he became more serious about video poker and moved to Las Vegas.
Bob and his ex-wife, Shirley, embarked on an incredible video poker streak, where they turned $6,000 into $1 million from September 2000 to October 2001. Their profits came from a combination of grinding out smaller wins and hitting a progressive jackpot worth $400,000.
Dancer wrote a book about the experience called Million Dollar Video Poker. The book cover shows a picture of the $400k jackpot that they took down.
Million Dollar Video Poker details the couple's emotional rollercoaster due to bankroll swings. But their emotions ended on a high note when Shirley won the $400k jackpot.
Of course, 2001 was a long time ago. And this begs the question of how he can be considered the best player today.
The answer is that he's been playing video poker professionally ever since, and shares his knowledge through countless articles. Dancer has also written multiple books on video poker, including Video Poker for the Intelligent Beginner (2009) and Sex, Lies, and Video Poker (2004).
He's even developed one of the most popular training programs, called Video Poker for Winners.
The software allows players to customize strategy for a variety of video poker variations to improve their play.
In addition to his books and articles, Dancer hosts an annual video poker tournament in Las Vegas, and appears on the radio programs.
Other Worthy Candidates
John Grochowski
Unlike Bob Dancer, John Grochowski doesn't specialize in video poker. Instead, he's a great all-around casino gambler.
But Grochowski has proven through his books and columns to have a wealth of video poker knowledge.
Born in Aurora, Illinois, Grochowski attended the University of Illinois in Urbana-Champaign and studied journalism. After graduating, his journey took him to newspapers in Colorado Springs, Waukegan (Illinois), and into downtown Chicago.
Grochowski landed a job with the Chicago Sun Times in 1982. He initially started covering sports for the Sun Times, but soon began writing about casino games, too.
The nationally-syndicated columnist has since written multiple gambling strategy guides, including Gaming: Cruising the Casinos with a Syndicated Gambling Columnist (1996), The Casino Answer Book (1998), and The Video Poker Answer Book (2000).
The latter has put Grochowski on the map as a video poker expert. The Video Poker Answer Book offers a number of questions and quizzes designed to improve your knowledge of the game.
He continues to write extensively about video poker through both his Sun Times column and Atlantic City Weekly blog.
In the latter, Grochowski discusses comps, how little royal flushes matter in total payback, and where you can find the highest-paying games.
I doubt that Grochowski's overall skill level compares to Dancer's in a head-to-head video poker competition. But he's shown enough in his books and columns to prove that he's a very good player.
Jean Scott
Jean Scott is known as the "Queen of Comps" for her ability to get the best comps in video poker.
She has released a string of books about getting comps in video poker and other games, beginning with The Frugal Gambler in 1988.
Scott has a very interesting background for somebody who's considered a video poker expert. She was born to a minister who banned gambling in their home.
Scott wasn't even allowed to play card games with her sisters for fun, and didn't start gambling until her 30s. But when the casino bug hit her, she never stopped hunting for the biggest advantages and best comps.
She and her husband, Brad, first visited Las Vegas in 1984. Scott went to her local library and found as much information as she could on casino house edges.
This led her and Brad to play blackjack and video poker, due to the low house advantages. Scott signed up for the slots club at any casino she played at and also took advantage of the high payback in 9/6 Jacks or Better (99.54%).
They eventually moved on to learn full-pay Deuces Wild (100.76% payback), which helped them make profits through both the game and comps.
Scott notes in her recent columns and books that it's much harder to find full-pay Deuces Wild these days. And even if you do, the comp rate is so low that you won't get much income on the side.
Today, Scott tries to play the best video poker machines she can find, while taking advantage of double and triple point promotions. The latter helps her make up for the lack of video poker machines that pay over 100%.
Huck Seed
Huck Seed is known as a poker player above all. He has over $7.7 million in live tournament winnings, and won the 1996 World Series of Poker Main Event, along with $1,000,000.
But he's also a very good video poker player, as evidenced by the fact that he won a progressive jackpot worth $670,665. Seed was playing at Las Vegas' Aria at the time of his windfall.
This wasn't just a random occurrence, either, because Seed read multiple video poker strategy books and consulted friends before playing for the Aria prize.
Seed used his strategy knowledge to calculate that he had a 0.65% long-term edge by chasing this particular progressive jackpot.
He also took a considerable amount of risk to play for the prize, because he was betting $500 per turn. Calculating his 0.65% advantage, this worked out to a profit worth roughly $3 per spin.
Assuming Seed played 800 hands per hour, he was winning a theoretical profit worth $2,400 per hour. Of course, Seed still had to win the jackpot for this to be a profitable venture.
He started out with a $50,000 bankroll and lost around $10,000 of this amount. But after playing for 10 hours, he finally won the jackpot worth over $670k.
As for his poker career, Seed started playing while he was an engineering student at the California Institute of Technology. The basketball player eventually dropped out in 1989 because he experienced so much success on the poker tables.
What ensued includes a career marked by lots of winnings and plenty of titles. Seed has won four WSOP gold bracelets, along with the 2009 NBC Heads Up championship ($500,000).
How Can You Play Video Poker like the World's Best?
The good thing about video poker is that it has static strategy. This means that you can eventually play like one of the world's best with enough time and effort.
Here are the main skills that you need to play like an elite video poker player:
Strategy knowledge for positive expectation games.
Speed (many pros play around 1,000 hands per hour).
Find the best video poker machines.
Hunt for the best comps.
As for strategy, you should begin with a strategy chart if you're fairly new to the game. These show what hands you should keep, in order of importance.
I recommend starting with a 9/6 Jacks or Better strategy chart, because this game forms the basis for most video poker machines.
From here, you need to begin using a video poker trainer for full-pay Deuces Wild.
The downside is that you won't find free video poker trainers that cover full-pay Deuces Wild. This means you'll have to purchase a program that offers more games and/or lets you customize pay tables.
You should learn perfect Deuces Wild strategy through repetition as you continue using video poker training software.
Your goal should also be to develop speed along with good strategy. This is something that must be practiced rather than learned, so I suggest that you gradually play faster with trainers.
You can find the best video poker machines by visiting vpFREE2.com. This site shows where you'll find a number of quarter-denomination Deuces Wild machines, which are the best that Vegas has to offer.
Here are the key steps to using vpFREE2.com:
Visit the website.
Click on the "Casinos" tab near the top.
Make sure the Las Vegas circle is selected.
Scan down to see what casinos offer full-pay Deuces Wild along with quarter denominations.
The final piece of the puzzle is to watch for when Vegas casinos offer double and triple point promotions. This helps you boost your comps while playing the best video poker machines.
Join a casino's mailing list and check out their social media pages to find video poker promos.
Conclusion
Again, defining the world's best video poker player is hard, because we can't draw from results at premium tournaments.
Given what we do have to work with, Bob Dancer is the world's best player, based on his strategy expertise, long career, and activeness with the game.
Of course, there are other strong players like John Grochowski, Jean Scott, and Huck Seed who've made their names through expertise and playing. But none of them measure up to Dancer in terms of video poker greatness.
August
Casino of the Month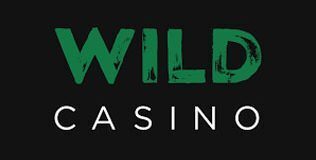 Welcome Bonus
250% up to $5,000