Who's the Best Poker Player in the World?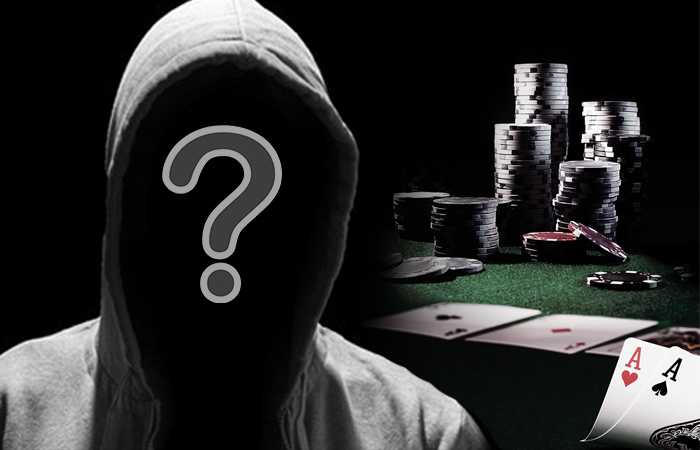 Phil Ivey was considered the top all-around poker player for years, thanks to his prowess in live cash games, online cash games, and tournaments. But Ivey hasn't done very well online in recent years, and spends most of his time in private high-stakes games.
This means that the torch has been passed on to somebody else. But who is the best poker player in the world today?
Let's begin by discussing the criteria needed to come up with an answer. I'll then cover the top player right now, along with other worthy candidates.
How Do You Determine the World's Best Poker Player?
The hardest thing about determining the top poker pro is that the game has multiple variations.
The poker world features live tournaments, online tournaments, live cash games, and online cash games. You also have to consider all the different games and how well players adapt across variations like hold'em, Omaha, PLO, 7 Card Stud, 2 to 7 Triple Draw, and 8 Game.
But the absolute biggest factors include results against top competition, winnings over a reasonable sample, and reputation.
Ivey often dominated the reputation category because he was so respected by his poker peers. And this respect comes from performing well against elite players in cash games and/or tournaments.
Let's look at the main aspects used to determine the world's best poker player, beginning with the most important:
1 – Good results against top competition.
2 – Winning track record.
3 – Reputation among peers.
4 – Strong player across different poker formats/games.
5 – Ability to adapt as poker gets tougher over time.
6 – Still active in cash games and/or tournaments.
Fedor Holz Is the World's Best Poker Player
Ask enough people about who the top poker player is, and you'll get a number of different answers. But based on the criteria discussed above, Fedor Holz is the best poker player in the world.
Holz stands out because he's been excellent over the past few years. The German has amassed $26.5 million in live poker tournament winnings while competing in the game's toughest events.
These winnings place Holz fifth of all time in live tourney earnings. Let's look at some of his results in recent years:
2nd place, $2 million – HK$1 million Triton Super High Roller Series Main Event.
2nd place, $550k –$50k Poker Masters Event #2
1st place, $417k – $50k Aria Super High Roller
2nd place, $869k – HK$400k PokerStars Championship Macau
1st place, €1.3 million – €50k Super High Roller 8 Handed
1st place, $4.98 million – 2016 WSOP $111k High Roller for One Drop
1st place, $637k – $50k Aria Super High Roller 9
2nd place, $3.5 million – $300k Super High Roller Bowl
1st place, $3.46 million – $200k Triton Super High Roller Series Philippines
1st place, $1.59 million – $100k WPT Alpha8 High Roller
What's amazing about Holz is that he's only 25 years old. This means that he has plenty of time left to continue boosting his tournament winnings and legend.
Another impressive point about Holz is that he definitely has the respect of his peers.
It's easy to look at his results and be impressed. But it's another to win over fellow top pros and gain their respect.
Holz possesses a number of traits that makes him such a great player. He's good at poker math, avoiding tilt, spotting/bluffing weak players, and making great reads.
Many poker players have these traits, but not usually to the degree of Holz. That said, I look for the German to remain at the top of the poker tournament world for as long as he stays interested.
Other Candidates for the Top Poker Player in the World

1 – Timofey 'Trueteller' Kuznetsov
Timofey Kuznetsov has been the most consistent high-stakes online cash pro in recent years. The Russian has won over $3.5 million during his online career.
Kuznetsov made his first appearance in the high-stakes scene against Viktor 'Isildur1' Blom, with the two competing on $300/$600 CAP NL hold'em tables. Trueteller has remained a force in the internet poker world, thanks to his skill in several different variations.
He's especially good at 2 to 7 Triple Draw, where he won over $1.8 million from 2014-15.
Kuznetsov has earned $13 million playing in NL hold'em games at PokerStars. Other variations that Trueteller excels in include 8 Game and PLO.
He's also shown resolve in the past, including overcoming a $1.2 million downswing in the middle of 2016.
Most of Kuznetsov's poker action takes place online. However, he does occasionally step into the live tournament world, too.
This includes taking fourth place in the 2015 Super High Roller Bowl, which earned him $2.15 million.
Trueteller has been spotted at some of the biggest live cash games as well, including the big game in Macau that features Chinese billionaires.

2 – Viktor 'Isildur1' Blom
Viktor Blom burst onto the internet poker scene in the late 2000s, when he was willing to take on anybody regardless of their pedigree.
The Swede kept his identity a secret for a few years. This made people speculate on what famous poker pro could be behind the Isildur1 screenname.
Blom finally stepped forward in January 2011 when he signed a sponsorship deal with PokerStars. He played French poker pro Bertrand 'ElkY' Grospellier heads up at the PokerStars Caribbean Adventure following the big reveal.
Rather than simply live off of sponsorship money, Blom continued grinding against the world's best poker players. He's had battles with Dan Cates, Isaac 'philivey2694' Haxton, Daniel Negreanu, Tom 'durrrr' Dwan, Tony G, Ilari 'Ziigmund' Sahamies, and Scott 'urnotindangr' Palmer.
Blom is no longer sponsored by PokerStars, but he continues competing on their high-stakes tables. He's accumulated almost $3 million in lifetime profits on Stars' nosebleed tables.
Isildur1 is characterized by his highly aggressive play and fearlessness. This style has seen him go through plenty of downswings, but he's been very successful in the long run.

3 – Dan Smith
Dan Smith is one of the world's top live tournament players, consistently ranking high in the Global Poker Index (GPI).
Smith first stepped onto the live tourney scene in 2008 and made his mark by winning the Heartland Poker Tour Verona Main Event ($102k).
His first massive cash came when he earned $1.04 million for winning the 2012 Aussie Millions $100k Challenge. The same year saw Smith take down the €50,000 EPT Barcelona Super High Roller and earn €962,925.
Smith notched another career milestone when he won the $100k Super High Roller, along with $2.04 million. He topped this cash by finishing runner up in the 2016 WSOP $111,111 High Roller for One Drop ($3.08m).
The New Jersey native has $17.68 million in live tournament winnings at the time of this writing, and continues adding to his total.

4 – John Juanda
John Juanda is one of the rare living poker legends who continue competing at the game's highest level today.
Juanda first began his live poker career in 1997. He patiently grinded out a living with the game, never realizing that the poker boom would eventually take his career to new heights.
The Indonesian earned his first windfall after winning the 2006 Aussie Millions Speed Poker Challenge, along with $732,091. Two years later, he won the 2008 WSOP Europe Main Event and £868,800 ($1.58m).
The 46-year-old poker pro has fared particularly well in Macau, both in cash games and tournaments.
He won the 2012 Macau High Stakes Challenge Super High Roller, along with $1.65 million. Juanda also took first in the 2017 Triton Super High Roller Series and earned $2.87 million.
Overall, he has $23.8 million in live tournament winnings and ranks seventh of all time in this capacity. Juanda is also highly successful in live cash games, and has earned millions more on top of his tourney prizes.

5 – Alexander 'joiso' Kostritsyn
Alexander Kostritsyn is the second Russian online grinder to make this list.
He originally started his gaming career through StarCraft, like several other notable poker pros. But Kostritsyn's StarCraft friends introduced him to online poker, and he gradually became more immersed in the game.
Kostritsyn's early success came in live tournaments, including the 2008 Aussie Millions Main Event ($1.45m) title that he won. He's also cashed in several events at the 2008 WSOP.
Nevertheless, Kostritsyn is mainly known for his online poker skills these days.
The Russian has collected over $8.5 million in lifetime internet cash profits. This includes over $4 million on PokerStars high-stakes tables and $4.5 million at Full Tilt Poker.
Kostritsyn once completed an interesting prop bet where he turned $1,000 into $100,000 within a week. $89k of this amount came from winning the $1k Monday tournament at Stars.

6 – Daniel Negreanu
Some find it debatable whether or not Daniel Negreanu is truly in the running for the world's top poker player. After all, he's not considered one of the elite live or online cash players.
But it's hard to argue with Negreanu's live tournament results, because at $34,333,814, he owns more winnings than anybody.
Kid Poker has amassed this fortune over a long time span dating back to 1997. What's impressive about Negreanu is that he keeps up with strategy and continues experiencing success in live tourneys.
The Canadian has had numerous big moments in his poker career, including when he finished second in the 2014 WSOP $1 Million Big One for One Drop and earned $8.29 million.
Negreanu also has 6 WSOP gold bracelets, along with a number of other tournament titles.
Beyond his poker results, Negreanu promotes the game well through social media and TV. He continues to be one of the most prominent sponsored players at PokerStars.

7 – Chris 'moorman1' Moorman
Chris Moorman has been successful in both live and online poker tournaments. But it's the latter where he's truly made his name.
To date, the Brit has $14.36 million in internet tourney winnings. No other online poker player has even reached $10 million.
Moorman isn't just an online pro, though, because he has another $5.17 million in live tournament cashes. His biggest live payout is €800,000, which came courtesy of his second-place finish in the 2011 WSOP Europe Main Event.
The 32-year-old also won the 2014 LA Poker Classic Main Event ($1.02m) and earned a gold bracelet by winning the 2017 WSOP $3k Six Handed NLHE event ($499k).
Conclusion
Again, it's not easy deciding on the world's top poker player when considering all of the different variables.
But Fedor Holz stands above the rest right now, thanks to his stellar results, reputation, and unparalleled skill level.
Of course, there are other poker pros that deserve consideration for the top spot. Alexander Kostritsyn, Dan Smith, Daniel Negreanu, John Juanda, Timofey 'Trueteller' Kuznetsov, and Viktor 'Isildur1' Blom can all make their case, too.
It'll be interesting to see if one of these players can dethrone Holz in the near future. But based on Holz's young age and steady stream of great results, I don't see this happening anytime soon.
September
Casino of the Month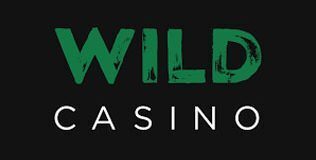 Welcome Bonus
250% up to $5,000