Who Wins the Midwest Region at March Madness 2021?

Of all potential scenarios that could have panned out in this region, I'm not sure anyone saw this coming.
Not one, but two double-digit seeded teams have advanced past the first weekend in the Midwest.
Top-seeded Illinois has been ousted, Cade Cunningham is no longer around, and Sister Jean is back in the picture.
The Ramblers are set to take on the Beavers in the top portion of this bracket, while Syracuse seeks their third consecutive upset against Houston in the bottom half.
It's time to lock in a Midwest Region prediction. I scoped the Sweet 16 odds at all of the top sites; the price you see in parenthesis is the most optimal number I could find.
Houston Cougars (+115)
1st Round: Defeated #15 Cleveland State, 87-56
2nd Round: Defeated #10 Rutgers, 63-60
Hanging out as a -120 favorite at BetUS, Houston's Midwest Region odds at XBet are a lot more favorable.
Syracuse has caught fire from long range and their zone defense has been effective, but the Oranges kryptonite is a team that's proficient on the offensive glass.
Cue in the Cougars – ranked 3rd in all of college basketball pulling down 14.5 offensive rebounds per contest. Houston has lost just once since February 3rd and heads into their matchup with Syracuse as a 5.5-point favorite.
Quentin Grimes has been a terrific three-point shooter throughout the year for the Cougars, and he's been especially productive from long range over his last 11 games.
Case in point – the transfer from Kansas has connected on exactly half of his treys since February 10th (51/102), averaging 21 ppg during the stretch.
Loyola Chicago Ramblers (+160)
1st Round: Defeated #9 Georgia Tech, 71-60
2nd Round: Defeated #1 Illinois, 71-58
They play in the MVC and have one guy contributing more than nine points per game – how good can the Ramblers be?
Good enough to handle the ACC champs with ease and send the Big Ten champs home packing.
Loyola didn't just beat Illinois either; they manhandled Brad Underwood's bunch from start to finish and looked like the more composed squad.
Whether it's the magic provided by Sister Jean or the menacing defensive pressure Porter Moser demands his team applies, the Ramblers suddenly find themselves as a 6.5-point favorite in their Sweet 16 matchup.
Coach Moser has a reliable supporting cast in place surrounding one of the most underrated college basketball players in America. An opposing coach offered the following about Cameron Krutwig.
"You have to realize how special of a player Cameron Krutwig is. People don't realize how good he is. I know he made third-team All-America–he's a first-team All-American. There's no doubt in my mind. When you got a guy like that, it makes everyone better. He's so smart, he's so skilled, he's tough. He's as smart of a basketball player as I've ever seen"
Loyola's Final Four expectations are sincere.
Syracuse Orange (+600)
1st Round: Defeated #6 San Diego State, 78-62
2nd Round: Defeated #3 West Virginia, 75-72
Syracuse has been shooting lights-out from beyond the arc, but it'll be tough to continue their torrid pace Saturday versus the Cougars.
Houston leads the nation in field goal % defense, including holding their opposition to just 28.3% from downtown.
At the same time, San Diego State was also one of the top defensive teams in the country and the 'Cuse made them look like a JV squad.
West Virginia is tough as nails and the Orange brushed them aside. Jim Boeheim will need Quincy Guerrier to provide a lift moving forward, and Joseph Girard III needs to stay aggressive and keep looking for his shot.
Continuing to rely on Buddy Boeheim to play like a man possessed isn't the recipe for long-term success.
Something clicked at the start of the ACC Tournament and the 6'6" junior guard has gone bonkers ever since.
Buddy Boeheim's Last Four Games
Opponent
Minutes
Points
3PT Shooting
West Virginia
37
25
6/13
San Diego State
34
30
7/10
Virginia
39
31
5/8
NC State
37
27
6/12
56% from deep averaging 28.3 points. It's time for somebody to start guarding the coach's son!
Oregon State Beavers (+1000)
1st Round: Defeated #5 Tennessee, 70-56
2nd Round: Defeated #4 Oklahoma State, 80-70
So much for the Beavers upstart performance in the Pac-12 Tournament wearing off in the Big Dance.
After racking up double-digit victories against Tennessee and Oklahoma State, the Beavers stroll into their Sweet 16 matchup versus Loyola with legit aspirations.
Here's the good news: Loyola is the worst rebounding team left in this tournament, and I'll take that a step further.
The Ramblers ranked 297th out of 340 college basketball teams in rebounding this past season. The Beavers are +27 on the glass through their first two games of the tournament.
Now for the bad: Oregon State turned it over 35 times last week (15 against Tennessee, 20 against Oklahoma State) and wound up -15 in the turnover battle.
Perhaps the greatest strength of Loyola is their defensive pressure. Something has to give on Saturday afternoon at Bankers Life Fieldhouse.
My Midwest Region Prediction for 2021
This portion of my bracket went haywire from the beginning. I had Illinois playing SDSU in the Elite 8. I also had Oregon State and Syracuse each exiting in the first round.
Now that we've digested what took place last week, it's time for a new Midwest Region prediction. So here we go.
I see Houston nudging by Syracuse. Loyola handles their business against Oregon State.
The Cougars seem to have some advantages over the Ramblers when they're at full strength, but let's not forget that DeJon Jarreau is battling a hip pointer and is far from 100%.
Could a team from the Missouri Valley Conference really go to two Final Fours in the span of three NCAA Tournaments?
I wouldn't bet against it.
Pick
Loyola Chicago Ramblers
AUGUST
Casino of the Month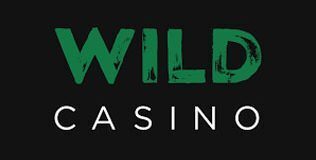 Welcome Bonus
250% up to $5,000
Read Review
Visit Site