Who Will Win Survivor 41? – Betting Odds and Finale Details

This has been one of the most exciting seasons yet. This season was shortened from the usual 39 days to just 26 and it has flown by. We started the season with 18 Survivors, but we are now down to the final five.
These five contestants have played an incredible game so far. Some have taken risks and they have paid off, while others have been laying low and have made it this far. Will the risks pay off, or will one of the contestants who has been laying low make a big move?
The finale is going to be full of intense moments and will ultimately reveal who the winner of the latest season of Survivor is.
For more details, read on for everything you need to know before the Survivor 41 Finale.
Betting on Who Wins Survivor 41
Before we begin, some of you might already know who you think is going to win this season. If that is the case, you can actually bet on that online. For those of you who don't know, read on for more information and head back here to find online sites that you can bet on.
BetUS has been one of the highest rated gambling sites and they are offering bets on this season of Survivor. Be sure to head on over there to place your bets before the Finale.
Placing your bets now is very important. This is the last episode of Survivor 41, and it is going to be over before you know it. If you are emotionally invested in this season and are dying to see your favorite contestant win, you can win right along with them.
We also have a Survivor betting guide that is extremely helpful for looking for details on how to bet on Survivor. If you have already placed your bets for the last episode, be sure to keep this page in mind so you can place your bets for next season as well.
Survivor 41 Finale Details
As all other episodes have aired on Wednesday, the finale will be no different. It will be this Wednesday, December 15th, 8 pm ET on CBS.
This episode is going to reveal the highly anticipated winner of the million-dollar prize. For more information on the finale, check out why the Survivor 41 finale will look different.
After the last episode, Danny was the one to be voted out at the end. After Danny's departure on the show, he joins the Jury as the 6th member and to decide the winner of the show.
That leaves just 5 contestants left and we still have a lot ahead of us. The contestants that are getting closer and closer to the end include Deshawn, Ricard, Heather, Xander, and Erika.
All 5 of them will be headed to a new island in hopes of making it to the finale.
They will also have to go through 2 more immunity challenges, 2 more tribal councils, and the Final 4 fire making challenge before the final tribal council. The final tribal council will be where the winner of this season is revealed.
Here is a sneak peek at the finale of Survivor season 41.
Odds to Win Survivor Season 41
These are the exact odds from BetUS, and as you can see, we don't have a heavy favorite going into the finale.
Deshawn is the favorite right now, but he has played a very risky game this season. He is followed by Ricard, who has had a rough start but has been one of the biggest threats at this point in the game.
Erika was another player with a slower start but has played very well this season. Xander and Heather are at the bottom, as both are going to need to make some big moves in the finale to have a chance at winning.
Should You Bet on Deshawn?
Deshawn is at the top right now, but he has come so close to being voted off in the past. I also talked about how Deshawn's sloppy play might be a reason why he won't win this season of Survivor earlier this season.
With that said, if he makes it to the final three, he may be in a perfect position. The jury members include Liana, Danny, and Shan, who have been his closest allies in this game.
Deshawn has been one of the better challenge players in this game. Heather is basically a wash up when it comes to challenges, so he only needs to beat Ricard, Erika, and Xander.
Ricard has been incredible when it comes to the challenges, but you never know what each challenge is going to be.
If Deshawn can stay alive past the two tribal councils, his strong alliance in the jury could be a major reason why he wins this season and a million-dollar prize.
Who Else Can Win Survivor 41?
In my eyes, Heather is the only one without a chance to win this season of Survivor. She is not good at challenges and never makes any moves. She can be used as an easy person to vote off in one of the two tribal councils before the final tribal council.
That leaves Ricard, Erika, and Xander. These 3 contestants have a real chance at winning, especially if Deshawn is unable to win both immunity challenges.
Deshawn has been at the bottom of the tribal councils and could be yet again if he is not safe.
Ricard Foye
Ricard has a strong chance to win another immunity challenge and stay safe yet again. He was a target in the last one before winning immunity, forcing the vote to go between Deshawn and Danny.
Ricard also has a strong alliance with a few Jury members as well. Shan was his number one, while he also played along with Liana, Tiffany, Evvie, and Danny.
Ricard has played a phenomenal game of Survivor this season. His first tribe was one of the worst coming out of the gate and he was able to overcome a bunch of tribal councils. It would not be a surprise to see Ricard win another immunity challenge, as he has done frequently.
What, like it's hard or something? ??‍♀️ #survivor #survivor41 pic.twitter.com/YMh0HjSXHW

— Ricard Foyé (@RicardFoye) December 9, 2021
A reason why he couldn't win is because he has a massive target on his back and could be voted out before making it to the final tribal council.
Erika Casupanan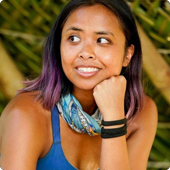 Erika is another potential winner here, because I don't think Xander, and Heather would be able to win. Erika has played a very solid political game and can talk her way into some votes at the tribal council.
Heather has sat in the background and hasn't really stood out herself. Xander has played well so far, but he might struggle to get votes in the final tribal council if Deshawn, Ricard, or Erika are there as well.
Erika is great at the political side of this game, and she can sneak her way into the final tribal council by doing that. She can hang back and let the other members target each other in the other two tribal councils if she does not win immunity.
If she can make it to the end, she just might be able to swing some jury votes in her direction. Her chances would be sky high if Deshawn or Ricard are not in the final tribal council as well.
Xander Hastings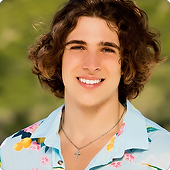 Xander is a shot in the dark here. He has held onto an idol for most of this season. He 100% has to play it at one of the next two tribal councils.
Deshawn and Ricard are both heavy targets and he can sit in the background in the first vote and play his idol in the second one.
Xander has played a sneaky game of Survivor, but he has made it all the way to the finale. He somehow knows exactly how to stay out of the spotlight, even when his name is constantly thrown out in voting discussions.
Can he sneak his way through 3 more tribal councils and potentially win it all?
Predicting Who Will Win Survivor 41
The finale is finally here, and we are going to find out who will be this season's Survivor champion. The Final Five contestants each have an opportunity to win this season, some with more hoops to jump through than others.
I think Deshawn is one of the best bets considering this season's jury. He has a very strong jury and if he makes it to the final, he should have a great chance to win. The thing that worries me is his inability to lay low and make it cleanly through a tribal council.
Deshawn always seems to try and stir the pot a little too much and he can rub people the wrong way. It is vastly important for him to win immunity in both challenges, because he can be too much of a target to make it through one or two of the tribal councils.
I think Ricard is an even better pick in my opinion. Not only does he have a great political game, he does great in challenges too. If he can win one or both, he becomes a huge threat in the final tribal council.
With that being said, I am going to choose Ricard to be this season's winner of Survivor and to take home the million-dollar prize. He has played very well in this season despite having huge obstacles to jump through.
If Deshawn doesn't make it to the final tribal council, I think Ricard will have it in the bag.
We could also see some huge betrayals at this point in the game as well. If you look back on the biggest betrayals in Survivor history, some people can really turn on you.
Deshawn was part of an alliance with Liana, Shan, and Danny, who can all feel wronged that he didn't go down with them.
More Survivor and Entertainment Betting
Sports betting is one of the fastest growing industries. There are more and more states legalizing sports betting, creating a larger market every year. A byproduct of that is Entertainment Betting. Not only can you bet on sports, but you can also bet on your favorite TV shows.
You can head over to our entertainment betting page to see all of the online sites that offer bets, as well as guides on how to do so. You can place your bets for Survivor, and you can check out other entertainment bets to try out as well.
We also offer advice when betting on entertainment on our blog page as well, so make sure you head over there for more advice.