Who Will Win Best Actress at the Oscars in 2020?

The race for Best Actress is on at the 2020 Oscars, where Renee Zellweger is a massive favorite after crushing in her role as Judy Garland in the late-career biopic Judy.
Most of the best entertainment betting websites peg Zellweger as the heavy favorite, as the seasoned actress channeled an aging Judy Garland with intricate precision.
While favored, bettors and movie fans alike have to wonder if Zellweger did enough to seal the deal on her second career Oscars win.
To figure that out, let's first go over every threat to win Best Actress (from worst to best), note their 2020 Oscars odds, and come to an ultimate prediction on who will win Best Actress at the Oscars in 2020.
Charlize Theron – Bombshell +2200
Theron is a great example of a versatile actress that can slay any role. From a female version of James Bond in Atomic Blonde to her a strong and powerful turn as Megyn Kelly in Bombshell, she has proven she can do it all.
Theron is among the most talented actresses in Hollywood, and she actually carries the fourth-best odds into the 2020 Oscars for this category. The problem is her role didn't give her enough room to rub shoulders with the rest of the competition.
Saoirse Ronan – Little Women +2800
You could make the argument that Ronan got the edge over the perhaps more deserving Awkwafina or even Lupita Nyong'o (yep), but the Little Women star is plenty deserving of the nod.
Ronan shows great strength in her role as Jo, as she pushes back against the norms of society and dreams bigger. It's a subtle performance, but like everything Ronan does, it's pure gold.
Cynthia Erivo – Harriet +1800
If you're looking for a true sleeper to root for, let's toss Erivo's name into the ring. This is her first Oscars nomination, and it's plenty deserving, as she took on the daunting task of becoming the legendary Harriet Tubman on screen.
She's much more than an amazing actress, too, as she could be closing in on the ever-difficult EGOT sweep.
This performance called for a wide range of emotions, with the most alluring being her beautiful blend of defiance and perseverance against all odds. Nominated at numerous movie award shows throughout the year, Erivo is a fine sleeper we can all get behind.
Scarlett Johansson – Marriage Story +650
Realistically, the major upset play for Best Actress has to be Scarlett Johansson. I'll be the first to admit that she doesn't always seem to bring her characters to life, but you could feel the raw emotion spewing out of her on screen.
Johansson carries the baggage of a failed marriage, a messy divorce, and the complicated reality that individuals plunge themselves into when their life gets turned upside down by something everyone else shrugs off as "normal."
Marriage Story is equal parts brutal and spiriting, and Johansson is a huge reason why it's both beautiful and incredibly difficult to watch.
Renee Zellweger – Judy -800
All roads appear to lead back to Zellweger, who hands in a career-defining performance as Judy Garland in Judy.
Usually, these roles feel like lazy, Oscars-grabby attempts at attention-seeking toward the Academy, but Zellweger really put the Garland mask on and took this performance seriously.
Judy plays at a solid pace and gives Zellweger the tools to succeed, but there's little denying it'd be a sputtering ship without her manning the rudder.
The attention to detail, versatility, and overall talent demanded to nail this performance don't just make Zellweger the favorite. It makes it a travesty if she doesn't win.
Who Will Win Best Actress at the 2020 Oscars?
It's going to be Renee Zellweger, as anti-climactic as that answer is. The reality is that she delivered the most complete performance of any of her peers, and she lost herself in one of the biggest Hollywood icons in history.
That's a rare feat, as Zellweger nailed the musical numbers and played a strained and broken-down Garland about as well as anyone in Hollywood could.
We've seen brilliant actresses like Natalie Portman draw rave reviews for similar performances, but Zellweger had to stretch herself pretty thin, both to slay the musical numbers and also to mentally, physically, and emotionally get into the psyche of a star that was rapidly burning out.
Arguments for Johansson as the second-best favorite or Erivo as a fun sleeper are valid. But if everyone is being honest, nobody is touching Zellweger in this category.
For all kinds of useful Oscars betting insight ahead of the 2020 Academy Awards, check out our most recent posts at our entertainment betting blog.
September
Casino of the Month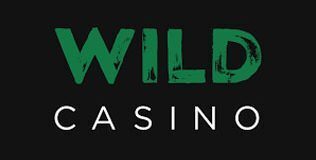 Welcome Bonus
250% up to $5,000