Who Will Win Album of the Year at the 2022 Grammy Awards?

It feels like the second a big awards show ends, another comes to up the ante. That isn't just a feeling, though, as the 2022 Grammy Awards are just around the corner.
We just got done with the 2021 American Music Awards and the MTV VMAs went down before that. The Grammys trump both, though, and every artist in the music industry wants to claim some hardware.
The big one is up for grabs, as several huge names will be contending for Album of the Year at the 2022 Grammy Awards. Who is favored and who will actually win? Join me for an early look with the latest Grammys odds, and my prediction.
Odds for Album of the Year at 2022 Grammys
Olivia Rodrigo – Sour
+150
Billie Eilish – Happier Than Ever
+200
Taylor Swift – Evermore
+300
Doja Cat – Planet Her
+700
H.E.R. – Back of My Mind
+2000
Justin Bieber – Justice
+2000
Jon Batiste – We Are
+3300
Tony Bennett/Lady Gaga – Love for Sale
+3300
Olivia Rodrigo opens as the top betting favorite to win Album of the Year at the best Grammys betting sites.
She's a mere teenager at the moment, and she'll still be just 18 when the Grammys roll around on January 31, 2022.
Rodrigo is still the understandable favorite, as she's had a very successful 2021 run. The top entertainment betting sites have things priced like her glorious ascension isn't ending just yet, either.
Of course, there are other options to consider. This is a loaded Grammy Awards betting category, with heavy hitters like Billie Eilish and Taylor Swift prepared to give Rodrigo a serious run for her money.
Bettors need to take them seriously, too, now that the 2022 Grammys nominations are official.
The 2022 #GRAMMYs nominations are in! #BillboardNews pic.twitter.com/6qhoyKqjzR

— billboard (@billboard) November 23, 2021
There are other options to consider here, though. The odds are much longer, but influential artists like Lil Nas X, Kanye West, and Justin Bieber all could have a say in how this award goes down in 2022.
It will be interesting to see if the Recording Academy pays the ultimate homage to the 95-year-old Tony Bennett. He paired up with Lady Gaga to Love for Sale and went out in style recently.
Bennett's deteriorating condition, age, and the natural impact of the album make the duo a fun long shot at +3300.
Betting on who will win Album of the Year at the 2022 Grammy Awards is really just the tip of the iceberg, however. Be sure to check out BetUs for more Grammys props and odds.
Should Olivia Rodrigo Be Favored to Win?
Olivia Rodrigo has had quite a run, and she's coming off a strong run at the 2021 American Music Awards.
Her massive hit "Driver's License" is the driving force behind her big year, and it just might continue at the 2022 Grammy Awards.
She's had considerable success during her meteoric rise to this point. Check out her gaudy credentials already.
New Artist of the Year – 2021 American Music Awards
International Album of the Year – 2021 Danish Music Awards
Social Star Award – 2021 iHeartRadio Music Awards
Best New Artist – 2021 MTV Video Music Awards
Due to all of that, Rodrogio absolutely makes sense as the betting favorite to win Album of the Year at the Grammy Awards in 2022. The only issue is the +150 odds don't make her a slam dunk bet just yet.
Of course, one of the best entertainment betting tips is to act on a wager before the odds change and no longer become a steal.
Rodrigo is worth betting on right now due to that logic, but the current odds indicate more thought could be required here.
Can Billie Eilish Stage the Upset?
While Rodrigo makes sense as the favorite, there is absolutely logic working against here. There are a few things anyone interested in betting on the 2022 Grammys needs to take into consideration.
The fact that her odds aren't seeing her runaway with the award just yet are one thing. Secondly, she has yet to win a major award elsewhere for top album. And perhaps most importantly, the competition going up against her is experienced, elite talent.
Insert Billie Eilish, who couldn't possibly follow up her amazing 2020 Grammys run, but totally did.
Eilish has remained incredibly relevant ever since. She's had a say in the body image conversation, she was on the cover of Vogue, and she turned heads with her dress at the 2021 Met Gala.
Everything you need to recreate Billie Eilish's Old Hollywood Met Gala Look https://t.co/7vSlufUN4r

— Variety (@Variety) September 18, 2021
That's all great and keeps her in the limelight, but she's also kept slaying as an artist.
It seemed impossible that she'd ever reapproach the success she enjoyed in 2020, when she locked up five Grammys wins. She could be back for more, however, as she's nominated for six different categories going into the 2022 Grammy Awards.
Eilish isn't a great bet to win all (or most) of those categories, but she's the top challenger for Album of the Year.
Her album, Happier Than Ever, kept Eilish's melodramatic tone and contained darkness, but also felt a bit more mature than her previous work.
It was still as catchy as ever, being greeted by "universal acclaim" and featuring massive hits such as "My Future" and "Therefore I Am."
All things considered, Eilish can't just stage the upset. There's a very real argument she should be the favorite.
Don't Count Out Taylor Swift
Rodrigo is this year's hottest star, and Eilish is a fierce rival that has already proven her worth at the Grammys.
They're the two best bets if you're looking to bet on who will win Album of the Year at the 2022 Grammy Awards, but there's another huge name you shouldn't overlook.
That's none other than Taylor Swift, who is keeping busy re-releasing old work.
Despite that, she still had time to drop Evermore. This followed up Folklore, which – if you couldn't tell – was another terrific reminder that Swift can't stop making amazing music.
A win here would give her back-to-back Grammys wins in this category, as the intricately woven Folklorewon her the award in 2021. It hadn't been a long absence from the top, either, as Swift's 1989 won her this very award in 2016, as well.
Swift has competition, but she isn't staving off Adele or The Weeknd like she has in the past.
Getting past Eilish and Rodrigo isn't exactly a cakewalk, but Swift's latest album ranked #1 for end-of-year rankings at some prestigious stops like Variety, USA Today, while cracking the top-5 at Rolling Stone, Slate, and Metro Times.
If you put any weight in previous success having anything to do with the future, don't ignore the fact that Swift took home Favorite Pop/Rock Album at the 2021 American Music Awards.
Ultimately, this is Taylor Swift we're talking about. She won with a brilliant album last year, and turned right around and had the gall to think she could do it again. It feels a bit troubling to bet that she can't.
Predicting Who Wins Album of the Year at the 2022 Grammys
This is surprisingly a closer race than some may think. Rodrigo is the current favorite as the new "it girl," but for betting purposes, she honestly feels like a bit of a trap.
She's really enjoyed a wild ride to this point, but much of her success is thanks to one impactful single.
Rodrigo also probably doesn't have the most complete album when compared to the other Grammys nominees for 2022, and she hasn't snagged a win for this category at other award shows yet.
Eilish is a good price for one of the biggest stars, and she also pieced together a heck of an album. Swift is an even better price when you consider her public lashings via song, as Evermore is arguably her best work to date.
You can take shots from there, as several other artists offer plenty of upside, and certainly have a case to win best album this year.
To me, it's Swift or bust.
The Recording Academy obviously respects and appreciates her a great deal, and Evermore is as good as anything she's put out. It's also comparable to anything else the other nominees have on the table.
Swift has staying power, she's perhaps the biggest star in the field, she offers incredible odds, and it's quite arguable she deserves to win. That's a combination worth betting on.
There will be a lot to bet on for the 2022 Grammys. You can start with my early look at who will win Album of the Year, and you can also check out these fun Drake and Kanye props.
September
Casino of the Month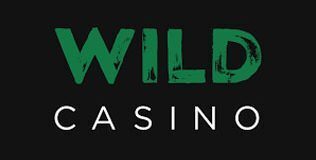 Welcome Bonus
250% up to $5,000