Who Will Win the 2021 ESPYS Award for Best Record-Breaking Performance?

In sports, they say records are meant to be broken. Some records fall on a yearly basis, while others stand for 50 years. Then, there are those records that will never break.
We had a few records that fell in the 2020-2021 sports season. Some were impressive, and some were flat out jaw-dropping.
The 2021 ESPYS gave us four of the best records that were broken this season. We have to decide which is the best.
Whether you're betting on the 2021 ESPYS at your favorite sports betting sites, or just curious who will win, let's break down the four nominees for Best Record-Breaking Performance this year.
Tara VanDerveer
On December 15, 2020, Stanford Cardinals Women's Basketball coach, Tara VanDerveer, made history.
She passed the late Pat Summitt for most career wins by a Women's College Basketball coach. VanDerveer accomplished this feat with a 104-61 victory over the Pacific Tigers. The win was number 1,099 of her career.
VanDerveer's long coaching career began all the way back in 1978 at University of Idaho. She accumulated a 42-14 record in two years of coaching there before moving to Ohio State University.
Ohio State struggled in her first season, going just 17-15. They improved her next four seasons there, winning the Big Ten regular-season championship.
The Buckeyes made the NCAA Women's Tournament in three of her five seasons with the team. They finished 28-3 in the 1984-1985 season and advanced to the Elite Eight. Ohio State would lose to the eventual champs, Old Dominion.
Despite her success with Ohio State, she left to take a job at Stanford University. The move was surprising considering Stanford went just 9-19 the season before.
VanDerveer accepted the challenge and led the Cardinals to a 13-15 record. It was the only time in her 42-year career that she had a losing season. Stanford went 14-14 the following season, but that was the last time they weren't one of the top programs in the country.
Stanford began their run as a top team in 1987. They went 27-5 and made it to the Sweet Sixteen. After doing one round better in 1988, VanDerveer and the Cardinals won their first National Championship in 1990 by going 32-1 on the season.
It took VanDerveer just five years to take Stanford from a losing team to a National Champion. They won their second championship just two years later with a
30-3 record.
Following two Final Four appearances in 1995 and 1997, Stanford fell off just a little bit. They didn't make it past the second round in four years. That included VanDerveer's first double-digit season loss total since 1986-1987.
The Cardinals made three straight trips to the Elite Eight from 2004 to 2006, but couldn't advance to the Final Four. They finally got back to their powerhouse form in 2008.
They made five consecutive Final Four appearances from 2008 to 2012. While they didn't capture that elusive championship, they did finish runner-up twice. They also didn't lose more than five games in any season from 2006-2007 to 2012-2013.
It was only fitting that VanDerveer led her Cardinals to a National Championship in the same season she surpassed Summitt for most career wins. Stanford went 31-2 in 2020-2021, defeating the Arizona Wildcats in the National Championship Game. It was the team's first title since 1991-1992.
VanDerveer sits at 1,125 wins and 255 losses. That's a win percentage of 81.5. Look for her to add to her win total this fall when Stanford returns to the court.
DeVonta Smith
Alabama Crimson Tide wide receiver DeVonta Smith put on an absolute clinic in 2020. He led the country with 117 receptions, 1,856 yards, and 23 touchdowns.
His season was so good, in fact, that this isn't the only ESPY award he's up for. He's also a serious threat to take home the hardware for Best Male College Athlete this year.
Smith had two games over 200 yards in the regular season. But the best performance of Smith's season came in the Championship Game against Ohio State.
Smith came into the game with a lot of confidence. His strong season allowed him to become the first wide receiver since 1991 to win the Heisman Trophy.
The game started off great for Alabama. They stopped Ohio State then scored on their first drive. Smith had two receptions for 31 yards on that drive. He pretty much did it all on the following drive. He accumulated 52 of the 75 yards and capped it off with a five-yard touchdown. Smith also had four receptions on the drive.
It was more domination from Smith and Alabama. Smith capped off the five-play, 75-yard drive with his second five-yard touchdown of the game. He had a 44-yard catch two plays before the touchdown.
Those short touchdowns were nice and all, but everyone was waiting for Smith and quarterback Mac Jones to hook up on a long touchdown. That's exactly what happened with just under two minutes left in the first half. Jones hit Smith streaking down the middle of the field for a 42-yard touchdown.
The Crimson Tide led 35-17 at halftime, but Smith's performance impressed everyone. He was unstoppable with 12 receptions, 215 yards, and three touchdowns. His receptions and receiving touchdowns total broke a National Championship Game record.
A historic night:

DeVonta Smith's is first player to have three receiving touchdowns in a CFP National Championship Game and the most receptions with 12.

He also holds the record for most receiving yards in a half of the national championship game (215). pic.twitter.com/knycSy72eV

— Jonathan Skinner (@jskinnertv) January 12, 2021
His 215 yards were just six short of Ja'Marr Chase's 221 yards. Surely, he would add to his recording-breaking performance in the second half.
Unfortunately for Smith, he dislocated his finger early in the second half and didn't return. Alabama finished off the dominant performance with a 52-24 victory.
A truly amazing performance for Smith is even more impressive when you consider he did it all in one half. We'll see if anyone has what it takes to break Smith's record in next season's game. I wonder if they can do it in one half.
Phil Mickelson
At age 50, Phil Mickelson became the oldest golfer to win a major. He won the 2021 PGA Championship by two strokes over Louis Oosthuizen and Brooks Koepka.
The six-time major champion hadn't won a PGA Tour event since 2019, but he never let that affect his confidence.
Phil had an adventurous first round to say the least. He bogeyed four of his six holes, but birdies on the third and seventh hole put him at +2 for the front nine.
Mickelson did a great job weathering the storm on the back nine. He birdied 10, 11, 16, and 17 to finish the round -2, three back of leader Corey Conners.
It was another tough start to the round for Mickelson. He started on the back nine and bogeyed holes 13, 17, and 18 to make the turn at E par for the day. Just when it looked like it was going to be another mid-pack finish for Mickelson, he rattled off five birdies on the front nine, including a 23-footer on his final hole of the day to post -5.
After struggling to begin the first two rounds, it was a completely different start to the third round. Mickelson birdied four of his first seven holes. He added a fifth birdie on the 10th hole to open up a five-shot lead.
His great start took a turn for the worst after a bogey on 12 and a double bogey on 13. His five-shot lead was suddenly down to one after Koepka birdied back-to-back holes. A bogey by Koepka on the 18th hole gave Mickelson a one-shot lead going into the final round.
Mickelson became the oldest player since Tom Watson in 2009 to lead a major after three rounds.
It was a wild start to the final round for Mickelson. He lost the lead after bogeying the first while Koepka birdied. A double bogey on the second hole by Koepka combined with a Mickelson birdie put him back in front by two.
Mickelson had one of his best shots of the tournament on the par-3, fifth. His tee shot found the bunker, but that didn't stop him from holing out his bunker shot for the birdie. Mickelson made the turn at E par after three birdies and three bogeys on the front nine.
He began the back nine with a birdie to get to -8. His closest competitor, Koepka, bogeyed the 10th and 11th hole to drop back to third. Oosthuizen was now in the best position to catch Mickelson, but his double bogey on 13 essentially took him out of it.
While everyone seemingly crumbled around Mickelson, he stayed out front. He did bogey 13 and 14, but his lead never got below two strokes. A bogey on the 17th hole sent Mickelson to the final hole with a two-shot lead on Koepka. Both players parred the final hole, giving Mickelson the two-stroke win at -6.
It was Mickelson's first major championship since the 2013 Open Championship. In fact, it was the first time he placed better than 18th in a major since finishing runner up in the 2016 Open Championship.
The win was a fan favorite for all golf fans. Who knows, maybe Mickelson will break his own record in the near future.
Russell Westbrook
On May 10, 2021, Washington Wizards guard, Russell Westbrook, did something that most people thought was impossible. He broke Oscar Robertson's record for most career triple-doubles.
Westbrook achieved his 182nd career triple-double with 28 points, 21 assists, and 13 rebounds against the Atlanta Hawks. Robertson's record stood for 47 years before Westbrook broke it.
Early in Westbrook's career, it didn't appear he would come anywhere close to Robertson's record. Westbrook recorded just eight triple-doubles in his first six seasons in the league.
This includes the 2011-2012 season, where he didn't record any triple-doubles. It's hard to believe that he went a full season without recording one.
His pace picked up a bit with a combined 29 triple-doubles in 2014-2015 and 2015-2016. The latter season was the first that Westbrook averaged a double-double.
With superstar teammate Kevin Durant leaving Westbrook's then Oklahoma City Thunder team, everyone knew it was Westbrook's turn to take control of the team. But I don't think anyone expected Westbrook to come out and break a 55-year record.
In 2016-2017, Westbrook became the first player since Robertson in 1961-1962 to average a triple-double for the season.
He also broke Robertson's record for most triple-doubles in a season with 42. Westbrook won MVP that season by averaging 31.6 points, 10.4 assists, and 10.7 rebounds.
Westbrook continued his torrid pace by averaging triple-doubles in 2017-2018 and 2018-2019. He recorded 25 and 34 triple-doubles in each season, respectively. He ended that season tied with Magic Johnson for second-most career triple-doubles with 138.
The triple-double pace dropped dramatically in 2019-2020 when Westbrook joined the Houston Rockets. He recorded just eight triple-doubles in 57 games. It was the first time he didn't average at least a double-double for the season since 2014-2015.
Houston traded Westbrook to the Wizards after just one season with the team. The trade reunited Westbrook with head coach Scott Brooks. Brooks coached Westbrook for seven years in Oklahoma City.
The trade revitalized Westbrook's triple-double pursuit. He recorded a triple-double in the first game of the season and never looked back. He finished the season with 38 triple-doubles, which was the third-most in a season in NBA history.
His triple-double total has since increased to 184 and stands alone in first place after passing the legendary Robertson.
Westbrook also averaged a triple-double for the fourth time in five seasons. He finished the season with 22.2 points, 11.7 assists, and 11.5 rebounds. The assists and rebounds were career highs for Westbrook.
He doesn't turn 33 until November, so there's no reason to believe Westbrook won't continue to add to the total for the next few seasons.
Which Nominee Will Win?
Let me start out by saying all records on this list are amazing. It takes a lot of talent to break a sports record. Everyone on this list should be proud of their accomplishment.
You're probably looking for a 2021 ESPYS Best Record-Breaking Performance prediction, though.
DeVonta Smith's record is especially impressive considering it all happened in one half, but at the end of the day, it's not an unbreakable record. In fact, Smith himself has had better games.
While Phil Mickelson's accomplishment at age 50 is impressive, it's not something I consider unbreakable. He'll have four chances a year to break the record – as will other golfers over the age of 50.
Tara VanDerveer's record spans over 40 years, but we've seen players or coaches break career wins records. In fact, she's just six wins ahead of UConn Women's head coach Geno Auriemma. He also has a better winning percentage than VanDerveer.
For me, Russell Westbrook's triple-double record was the most impressive.
Most people thought Oscar Robertson's record would never fall. Also, Westbrook basically did it in seven seasons. It's the only record on this list that I don't expect to be broken for a long time.
Not only does it factor in longevity, but an NBA player needs to rack up triple-double after triple-double to come remotely close.
AUGUST
Casino of the Month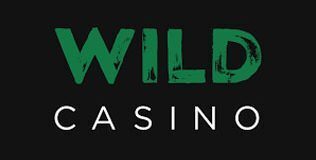 Welcome Bonus
250% up to $5,000
Read Review
Visit Site