Who Will Win the 2021 ESPYS Award for Best Game?

There are sports games that you watch once and then go on with your life. Then there are games that you talk about for hours and hours.
These games that are so good, you're willing to spend three hours of your life watching it again even though you know the outcome. Every fan hopes to witness a game like that.
We had a few excellent games in 2020-2021 that got everyone talking. The 2021 ESPYS did their best to pick four that were better than the rest.
With the 2021 ESPYS just around the corner, here's a look at the ESPYS Best Game nominees and prediction.
NCAA Men's Basketball: UCLA vs. Gonzaga
The Final Four matchup between the UCLA Bruins and Gonzaga Bulldogs probably isn't one most people saw coming. There was no surprise with Gonzaga, as they entered the game 30-0 and looked unstoppable during the NCAA Tournament.
On the other hand, UCLA had to overcome a 14-point deficit in its First Four game against Michigan State to make the 64-field team. Once in, UCLA went on an unlikely run to the Final Four. They beat the top two teams in their region in their Final Four run.
On paper, this matchup looked like it would be a blowout. You had the No. 1 seed Bulldogs against the No. 11 seed Bruins.
It still earned it's right to be among the 2021 ESPYS Best game nominees.
ICYMI this week, the Bruins' @FinalFour contest against Gonzaga (April 3, 2021) has been nominated in the category of "Best Game" for this season's @ESPYS.

Fan voting is now underway.

??️: https://t.co/PlcOnKyTbx pic.twitter.com/J5zQeDXwRw

— UCLA Men's Basketball (@UCLAMBB) June 18, 2021
UCLA had a good run up to this point but no way they were keeping up with Gonzaga. Even Vegas had them as 14-point underdogs. That was the largest point spread in a Final Four game since 1985! But UCLA didn't back down.
The game stayed pretty close early in the first half. The two teams were basically trading baskets, but UCLA built a six-point lead with just under five minutes remaining in the first half. However, Gonzaga wouldn't let them get away. They chipped into the deficit and took a 45-44 lead into the half.
Everyone was waiting for the inevitable moment when Gonzaga would take control of the game. It looked like that happened with under 12 minutes left. Gonzaga went up 64-57. While that may not seem like a big lead to most, it was when you're facing Gonzaga.
But again, UCLA wasn't fazed. They went on an 8-2 run to bring it back to a one-point game with just under nine minutes remaining. UCLA took their first lead in eight minutes on a Tyger Campbell layup with 6:08 left.
It stayed within three points for the final six minutes. UCLA forward Jaime Jaquez Jr. hit two free throws with 43 seconds left to tie the game. Gonzaga had two chances to take the lead but couldn't convert either. UCLA got the ball back with 18 seconds left.
Choosing not to call a timeout, UCLA star guard Johnny Juzang drove to the basket with under five seconds left. He missed a close shot but drew contact. Just when everyone thought Juzang was going to get free throws, they called an offensive foul against him.
Overtime began and it looked like Gonzaga was finally going to put UCLA away. The Bulldogs led by five with a minute left, but a Jaquez three cut the deficit to two.
Gonzaga missed a shot on the other end. Down two, Juzang missed a close shot but corralled his own rebound to tie the game with just three seconds left. Gonzaga knew they had to go quick.
That's when history happened.
Star guard Jalen Suggs took the inbound pass, stopped just inside half court, and fired up a three for the win. The basketball went off the backboard and threw the net to give Gonzaga the 93-90 victory.
On the biggest stage, players stepped up play after play. The game was always close and ended with an iconic moment. What more can you ask for from a sports game?
NCAA Women's Basketball: Arizona vs. Stanford
The Arizona Wildcats and Stanford Cardinals met up in the 2021 Women's Basketball National Championship Game. With everything on the line, you better believe even a solid finish would put this in contention for Best Game at the 2021 ESPY Awards.
Each team pretty much cruised to the Final Four, but they faced a challenge once they got there.
The No. 1 seed Cardinals used clutch defense to defeat South Carolina 66-65. Arizona pulled off a big upset by beating UConn 69-59. The No. 3 seed Wildcats entered the game as 14-point underdogs.
Everyone was anticipating a Stanford vs UConn final, so people figured Stanford would win easily against Arizona. Like UCLA on the men's side, Arizona was not fazed.
Arizona did struggle in the first quarter. They trailed by as much as 11 before ending the quarter down eight. The Wildcats kept chipping away and took a 21-20 lead on a Shaina Pellington layup with just under five minutes remaining in the first half.
The Cardinals immediately responded with an 11-3 run to take a seven-point halftime lead.
Despite trailing by 10 points, Arizona refused to go away. They cut the deficit down to three entering the fourth quarter.
It looked like Stanford was finally going to take control of the game, as they led by nine with 7:32 remaining. Arizona just refused to quit. They moved within one on an Aari McDonald three-pointer with 3:37 left.
Stanford went the final 2:24 without scoring a point. McDonald hit three free throws in that span to make it 54-53. The Cardinals turned the ball over with six seconds remaining, giving Arizona one last chance.
Stanford triple-teamed McDonald as she attempted a contested game-winner. The ball bounced off the backboard and rimmed out.
A closely contested game ended with Stanford winning their first National Championship since 1992.
JUST IN: Stanford tops Arizona 54-53 to win women's NCAA Tournament https://t.co/TwvwhZVyo4

— CBS News (@CBSNews) April 5, 2021
The game came the night after UCLA and Gonzaga's thrilling Final Four game. It was an amazing 24 hours for not only basketball fans, but all sports fans.
NFL: Baltimore Ravens vs. Cleveland Browns
There was a lot on the line when the Baltimore Ravens and Cleveland Browns met in week 14 of the 2020 season. Add in some theatrics and loads of scoring, and this was undeniably one of the best games from last year.
Was it deserving of being voted Best Game at the 2021 ESPYS, though?
The Browns were 9-3 and in position to earn their first postseason berth since 2002. The Ravens were on the outside looking in at 7-5. A loss would all but eliminate them from playoff contention.
Each team scored a touchdown on their first drive. Browns running back Nick Chubb capped off an 11 play, 81-yard drive with a seven-yard touchdown run. Ravens quarterback Lamar Jackson pretty much did it all on the Ravens nine-play, 73-yard drive. He finished it off with a five-yard touchdown run of his own.
The Browns missed a field goal on its ensuing drive. Following back-to-back punts from each team, the Ravens took their first lead of the night on a Gus Edward touchdown run. The lead didn't last long as Chubb scored his second touchdown of the night just over three minutes later.
Jackson and the Ravens scored a touchdown with 30 seconds left in the half to take a 21-14 lead into halftime.
Baltimore came flying out of the gates with a four-play, 75-yard touchdown drive to open the second half. Jackson had a 44-yard run to set up a 19-yard touchdown run for Edwards.
Browns running back Kareem Hunt got into the action with a touchdown of his own. He scored from five yards out, but Cody Parkey missed the extra point. That gave the Browns an eight-point deficit.
Cleveland's defense stopped the Ravens to get the ball back with just under five minutes remaining in the third quarter. Just when it looked like they had some momentum, quarterback Baker Mayfield threw a pick on the first play of the ensuing drive.
Ravens linebacker Tyus Bowser returned the interception to the one-yard line. Running back J.K. Dobbins scored on the next play. The Browns blocked Justin Tucker's extra-point attempt.
In what was essentially a must-score drive, Baker Mayfield hit wide receiver Rashad Higgins for a 21-yard touchdown on fourth down. The Browns got a two-point conversion to make it a 34-28 game.
A big development took place on the Ravens' side. Jackson was supposedly dealing with cramps and couldn't play. The Ravens went three and out on its following possession.
Cleveland went back on top after Mayfield capped off a 12 play, 70-yard drive with a five-yard touchdown run. The Browns took a one-point lead with 6:33 remaining in the game.
The Ravens ground game helped them move the ball on the next possession. However, the Browns sacked Ravens backup quarterback Trace McSorley on a third down. McSorley injured his knee on the sack and left the game.
In need of a quarterback, Jackson returned to the game with two minutes left. Facing a 4th and 5 from the Browns 44, Jackson rolled to his right and looked prepared to run for the first down.
Just then, he released the ball, finding a wide-open Marquise Brown for a touchdown to take the lead. A two-point conversion put them up 42-35.
It took the Browns just 47 seconds to go 75 yards and tie the game with a 22-yard touchdown by Hunt. The problem was, they gave the Ravens too much time.
Baltimore started the drive with back-to-back 14-yard completions. Two more completions set up the Ravens at the Browns 37-yard line with seven seconds left. Justin Tucker came in and converted the game-winning 55-yard field goal. A safety on the game's final play gave Baltimore a 47-42 win.
Overall, it was a wild game, and certainly drummed up more conversation regarding Lamar Jackson.
All football fans love a high-scoring game between two of the league's best teams. This game had that plus Jackson coming back to throw an iconic touchdown.
NHL: Edmonton Oilers vs. Winnipeg Jets
The Edmonton Oilers came into their playoff series against the Winnipeg Jets with championship hopes. Star players Connor McDavid and Leon Draisaitl finished first and second in the league in points scored. However, the series didn't start out the way they hoped.
Winnipeg won the first three games to jump out to a 3-0 series lead. There was little hope for Edmonton, but four teams have overcome a 3-0 series deficit in NHL history, so a comeback wouldn't be unprecedented.
You wouldn't normally think a team about to lose a series would thrust itself into the 2021 ESPYS Best Game conversation, but here we are.
To be fair, it was a hard-fought series. Check out the three tight games that preceded this one.
Game 1: Jets 4, Oilers 1
Game 2: Jets 1, Oilers 0 (Overtime)
Game 3: Jets 5, Oilers 4 (Overtime)
The first game of the series wasn't all that close, but two straight overtime battles to leak into the mother of all OT battles? I'm exhausted.
The game didn't exactly get off to a great start for the Oilers. Winnipeg got on the board first with a Mark Scheifele power-play goal. Edmonton responded 1:17 later with McDavid's only goal of the series. Mason Appleton put the Jets up 2-1 going into the second period.
A bigger issue was the Oilers took three penalties in the first period. It's hard to win playing like that.
Things flipped in the second period when the Jets took four penalties of their own. The Oilers tied the game early in the period on a goal by Ryan Nugent-Hopkins. The Jets penalties caught up with them, as Alex Chiasson gave Edmonton its first lead of the game with just over three minutes remaining in the second period.
An Edmonton turnover set up the game-tying goal for Winnipeg. It was Scheifele for the second time in the game. It remained tied through the remainder of regulation. This was the third straight game of the series that went to overtime.
The Jets pretty much dominated the first overtime period, but neither team could get past the goaltender. Neither team did much in the second overtime period.
It was a turnover by Edmonton that allowed Jets winger Kyle Connor to get out in the open ice.
With the defense not close enough to contest, Connor fired the puck past goaltender Mike Smith to give Winnipeg the 4-3 win in triple overtime.
Winnipeg finished with 43 shots to Edmonton's 40. While it wasn't a game 7, it was a triple-overtime series-clinching game.
That's not something you see often in hockey games.
Predicting Who Wins Best Game at the 2021 ESPYS
When I look at this list, I ask myself, which of these games will I remember years from now? Edmonton vs. Winnipeg may be the best game of the NHL postseason, but it wasn't an instant classic.
Arizona vs. Stanford didn't really have an iconic moment that makes it stand out above other games, either.
For me, it comes down to Lamar Jackson's returning to throw a touchdown or Jalen Suggs hitting a game-winner. The advantage for me goes to UCLA vs. Gonzaga.
That game was on the biggest stage in the Final Four.
I've been watching college basketball for 10 years, and I think that's the best game I've ever seen. There's no doubt I'll remember that one for years.
Needless to say, it's a great bet to win Best Game at the 2021 ESPY Awards. Should there be betting for this year's awards, keep that in mind when you head over to the best US sports betting sites.
AUGUST
Casino of the Month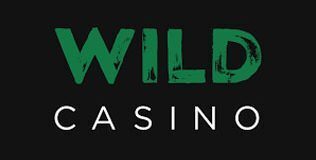 Welcome Bonus
250% up to $5,000
Read Review
Visit Site