Who Will Win the 2021 ESPYS Award for Best Driver?

Motorsports fans like to debate this question all the time; who is the best driver in professional auto racing?
Because there are multiple racing series across the world, it's harder to compare the best drivers. It's not like football or basketball, where the best NFL or NBA player is the best in the world.
Some people may say the top NASCAR driver is the best, while others will tell you the best Formula One driver is the best. People will always try and compare the drivers, but it's almost like comparing two different sports.
Still, the 2021 ESPYS will once again attempt the impossible and anoint one winner as Best Driver. Let's break down the four nominees and come away with an ESPYS Best Driver prediction for 2021.
Scott Dixon – IndyCar
Scott Dixon is one of the most accomplished drivers in IndyCar history. His six championships in open-wheel are second to A.J. Foyt for the most of all time. Dixon's 51 wins in open-wheel rank third-most of all time.
The 2020 season got off to a perfect start for Dixon. He won the first three races of the season at Texas Motor Speedway, Indianapolis Motor Speedway Road Course, and Road America.
His best performance came in the Texas race. He led 157 of 200 laps en route to his fourth career win at the track. Dixon led a combined 42 of 135 laps in his other two victories.
Dixon struggled in the following race with a season-worst 12th place finish. However, he got right back into his groove after that. He rattled off five straight top-five finishes. Dixon led 111 of 200 laps in the 2020 Indianapolis 500 before finishing second to Takuma Sato.
Dixon won the following week after leading the final 25 laps at Gateway Motorsports Park.
With five races to go in the season, Dixon held a 96-point lead over Josef Newgarden. Considering you can earn a maximum of 54 points in an IndyCar race, it was basically a foregone conclusion that Dixon had the championship in the bag. However, that wasn't the case.
In the next four races, Dixon finished 10th, 10th, ninth, and eighth. Meanwhile, Newgarden had three top-five finishes, including a win. He entered the final race of the season just 32 points behind Dixon.
Newgarden won that final race, but a third-place finish by Dixon clinched him the championship by just 16 points. Dixon finished the season with four wins and seven podium finishes in 14 races. The championship was his sixth in IndyCar.
While not as strong as 2020, Dixon is off to a solid start this season. He has one win at Texas Motor Speedway; Dixon dominated, leading 206 of 212 laps. He sits third in the point standings, 53 points behind Alex Palou. Dixon has seven races left to close that gap and win his seventh championship.
Chase Elliott – NASCAR
Chase Elliott came into the Cup Series with a lot of expectations. Elliott is the son of NASCAR Champion and Hall of Famer Bill Elliott. Chase also had the honor of replacing Hall of Famer Jeff Gordon at Hendrick Motorsports.
Elliott went winless in his first two seasons before winning three races each in 2018 and 2019. A lot of fans hoped Elliott would take the next step towards championship contender in 2020. Elliott rewarded them with a championship performance.
The 2020 season got off to a so-so start for Elliott. He had two top 10 finishes in the first four races of the season before COVID-19 paused the season.
When NASCAR returned from the break, Elliott looked like one of the best drivers.
In his next eight races, Elliott finished in the top 10 in six of them, including a win at Charlotte Motor Speedway. His win total could've been higher if not for wrecking while running inside the top three at Darlington Raceway and Bristol Motor Speedway.
Elliott was also in a position to win the first Charlotte race before pitting from the lead with two laps to go. Finally, he led over 25 laps in six of those eight races.
It was a bit of a struggle during the summer for Elliott. He finished outside the top 10 in six of his next ten races, leading a combined 47 laps over that span. Elliott also dropped from second to fifth in the point standings.
He finished the regular season with a win at the Daytona Road Course and a fifth and a second-place finish. Elliott entered the playoffs 37 points behind leader Kevin Harvick.
Elliott battled Martin Truex Jr. for the lead in the first playoff race at Darlington. The two made contact with under 20 laps to go, sending them both into the wall. Despite leading 114 laps, Elliott finished 20th.
Following a 22nd place finish at Las Vegas Motor Speedway, Elliott closed his season with a championship performance. He won three times in the final six races of the season. Elliott led 236 of 500 laps at Martinsville Speedway to qualify for the Championship 4 at Phoenix Raceway.
Despite starting in the back, Elliott won the championship race by leading 153 of 312 laps.
He finished the season with career highs in wins (five), top-five finishes (15), top 10 finishes (22), and laps led (1,247). At age 24, he became the third-youngest driver to win a Cup Series championship.
He took a back seat to teammate Kyle Larson in 2021. Still, Elliott has one win this season and sits sixth in the points. A strong playoff run could propel Elliott to a second straight championship.
Erica Enders – NHRA
Erica Enders of the NHRA Pro Stock Class is one of the best drivers in the series. Enders entered the series in 2005, but she didn't win her first race until 2012. She won back-to-back championships in 2014 and 2015. She won her third championship in 2019.
With three championships in six seasons, Enders was looking like the best driver in the series. In her first two events of 2020, Enders finished third at Auto Club Raceway before winning the next week at Wild Horse Pass Motorsports Park.
Following the COVID-19 pause, the NHRA Pro Stock returned in July at Lucas Oil Raceway. Enders finished fourth in that event. A month later, she won for the second time in 2020 in return to Lucas Oil Raceway.
She didn't pick up another victory until early October at World Wide Technology Raceway. She finished top six in the following two events but sat in a comfortable position to win her fourth championship.
Enders won the season finale at The Strip at Las Vegas Motor Speedway for her fourth win of the season. The win gave her a second straight championship and fourth overall.
Her four championships are the most for a female in NHRA history.
In a year that was so tough for many, Enders capped it off with such a historic feat.
So far in 2021, Enders has one victory. That victory came at the always reliable Las Vegas Strip. She now has eight career wins at the track. She sits fifth in the Pro Stock standings.
She'll turn 38 in October, so people may believe she's in the twilight of her career, but I'm not so sure. Her championships make me think she's in the prime of her career.
Lewis Hamilton – Formula One
There are two rules when betting on Formula One racing. Use the best F1 betting sites, and bet on Lewis Hamilton.
In all seriousness, Lewis Hamilton is no doubt one of the best drivers in Formula One history. Hamilton holds the record for most career wins with 98. His seven championships are tied with Michael Schumacher for the most of all time.
Hamilton entered the 2020 season coming off his fifth championship in six seasons. There was no reason to believe that he wouldn't keep up his torrid pace in 2020.
He began his season with a fourth-place finish in the Austrian Grand Prix. While that's a great finish for most, it's underwhelming for someone like Hamilton. For the next six weeks, he showed everyone what kind of damage he can really do.
In his next six races, Hamilton won five times and finished second. While that stretch is impressive for any driver, fans expect it out of Hamilton. He's just that good.
Following a season-worst seventh-place finish in the Italian Grand Prix, Hamilton went on a tear that was even better than the one earlier in the season. He won the Tuscan Grand Prix, finished third in the Russian Grand Prix, and won the following five races.
One of those wins, the Portuguese Grand Prix, allowed Hamilton to pass Schumacher for most career wins.
Record 9️⃣2️⃣ wins!

Six-time world champion @LewisHamilton has broken Michael Schumacher's all-time Formula One win record after winning the Portuguese Grand Prix. ? pic.twitter.com/u5f8LfCygV

— SPORTbible (@sportbible) October 25, 2020
He won the record-breaking race by 25 seconds.
Unfortunately, Hamilton missed the Sakhir Grand Prix after testing positive for COVID-19.
Thankfully, he did return for the season finale race. Hamilton capped off his season with a third-place finish in the Abu Dhabi Grand Prix. The finish clinched him in his record-tying seventh championship.
For the season, Hamilton tied his career-high with 11 wins. However, he did it in 16 races in 2020 as opposed to 19 and 21 races in previous seasons. So, you could argue that 2020 was his best season yet.
Hamilton continued his strong drive into the 2021 season. He has three wins and three second-place finishes in eight starts. But even with the great season, he sits second in the point standings behind Max Verstappen.
We know Hamilton is going to continue to run strong in 2021, but can he catch Verstappen? Verstappen seems to be the only one who can beat Hamilton. The second of the season will be fun to watch.
Prediction for Best Driver at the 2021 ESPYS
All the drivers on this list had great seasons that cultivated with championships. Chase Elliott and Scott Dixon had great stretches in their seasons, but I would've liked to see a little more consistency.
Erica Enders had a historic season, but there's just no beating Lewis Hamilton.
Hamilton will likely go down as the best Formula One driver of all time. Honestly, there's a chance his 2020 season was the best of this career. At age 36, Hamilton continues to age like fine wine.
It'll be interesting to see which drivers race good enough this season to earn a nomination for this award next season.
For more inside looks at how the 2021 ESPYS might go down, check out some more breakdowns for other categories below.
AUGUST
Casino of the Month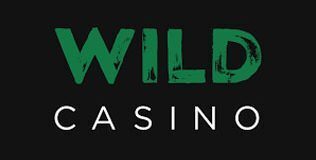 Welcome Bonus
250% up to $5,000
Read Review
Visit Site