Hide Bonus Offers
| | | | | |
| --- | --- | --- | --- | --- |
| #1 | Bovada Sports | 50% Up To $250 | Visit Site | Bovada Sports |
| #2 | BetUS | 125% Up To $2,500 | Visit Site | BetUS |
| #3 | MyBookie | 100% Up To $1,000 | Visit Site | MyBookie |
| #4 | Everygame | 100% Up To $500 | Visit Site | Everygame |
| #5 | BetOnline Sports | 60% Up To $1,000 | Visit Site | BetOnline Sports |
Who Will Win the 2019 Grey Cup – Pick Plus Sleepers to Consider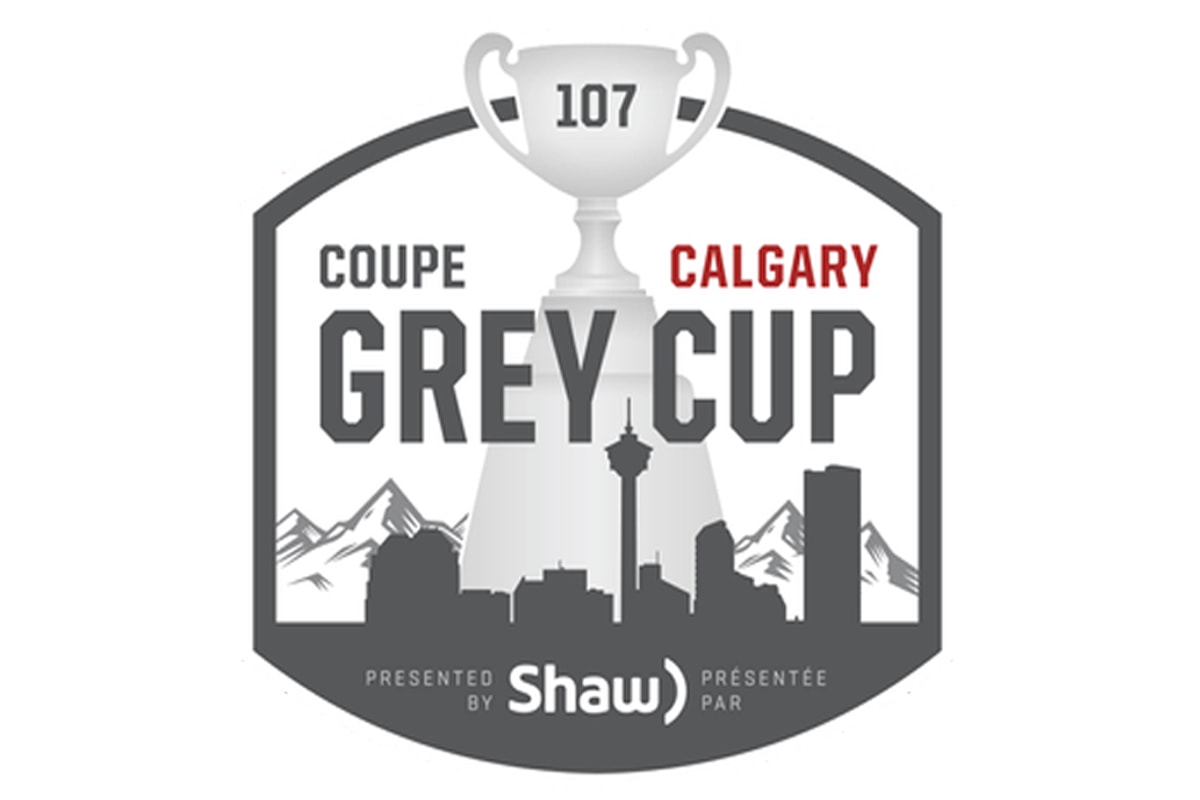 When I turned in my early 2019 CFL season preview back in March, things were pretty tentative.
Calgary was the consensus favorite, and the top CFL betting sites really hadn't responded to a lot of positive changes.
Per top sports betting sites like BetOnline, the Stampeders are still rightfully the odds-on favorite to win the 2019 Grey Cup. If I had to pick a winner right now, they're it.
That was my call a few months back, and their price has only dropped (+325 to +300).
Needless to say, anyone betting on the CFL this year may want to hop on them now while there is still awesome value to be had.
Of course, that's often difficult to do. It's still very early in the process, and there's also a lot of value to go around elsewhere in the league.
Eight other teams will be vying for the Grey Cup this year, and while they don't all have a realistic shot at winning, they all deserve a look.
2019 Grey Cup Odds
Before we dive into any potential Grey Cup sleepers, let's first take a look at the latest CFL odds when it comes to this year's championship.
As I touched on, Calgary is still the favorite, but their price is in decline. That tells us the market is moving, that the Stampeders are still the most likely winner, and that now may be the time to strike with them.
If we look closer, we can also see that Bovada had Ottawa graded out as the second-best bet not too long ago. That's no longer the case.
To get a good idea as to where everyone stands, here's a quick look at the most updated 2019 CFL betting odds across the top football betting sites online.
| CFL Team | Bovada | SportsBetting | MyBookie | BetOnline | XBet |
| --- | --- | --- | --- | --- | --- |
| Calgary | +325 | +300 | +275 | +300 | +275 |
| British Columbia | +300 | +325 | +300 | +325 | +300 |
| Hamilton | +550 | +700 | +500 | +700 | +500 |
| Saskatchewan | +650 | +800 | +750 | +800 | +750 |
| Winnipeg | +650 | +600 | +450 | +600 | +450 |
| Ottawa | +900 | +800 | +850 | +800 | +850 |
| Edmonton | +1000 | +1000 | +1100 | +1000 | +1100 |
| Toronto | +1200 | +1200 | +1000 | +1200 | +1000 |
| Montreal | +1800 | +1400 | +1600 | +1800 | +1600 |
Looking back to March, the biggest mover is British Columbia in terms of ascension. When one team rises, though, another usually falls.
The team seeing the biggest dip across most CFL sportsbooks is Ottawa. The Redblacks were literally in the Grey Cup just last season and have appeared in three of the last four, yet they now boast the sixth-best CFL odds if you look at Bovada's pricing.
It shouldn't shock you, though.
The perennial contender lost a ton of key pieces, starting with their quarterback and left tackle. There is a changing of the guard at offensive coordinator, too, while there are a bunch of role players that will be looking to prove they can deliver with more work.
Maybe that makes Ottawa a sleeper to some, but I see more questions than answers. Usually, that precedes a dip, so while they do offer value, I'll either be looking to the two favorites or seeking more appealing value with other CFL sleepers in 2019.
3 CFL Sleepers to Consider
Back in March, I liked British Columbia as a sleeper. Their price of +700 at Bovada suggested people weren't fully bought into them yet, even though star quarterback Mike Reilly came back to where it all started during the offseason.
Maybe nostalgia tells us nothing.
Perhaps his return is the fateful move to get the Lions another title. Either way, they are now the second-best team at sites like BetOnline and SportsBetting.ag, and they're even the favorite at one of the most popular CFL betting sites, Bovada.
The point? The value is gone when it comes to rolling the dice on British Columbia. Vegas now respects them and views them as a very real title threat.
I still think betting on them or Calgary makes the most sense, but it doesn't offer all that much upside. You admittedly only have so many options to consider, yet there are three CFL sleepers you'll want to take a look at.
Winnipeg Blue Bombers +650
The Blue Bombers are a sneaky sleeper to win it all next year, largely thanks to a punishing defense that finished third in points allowed in 2018.
Winnipeg was already trending in the right direction last year, too, as they played well at home and finished a solid 10-8 on the year. The Blue Bombers haven't made it to the Grey Cup since 2011, but they'll be hoping to add to a rich history of success at the CFL's highest level.
Aiding the Blue Bombers' plight are two key acquisitions in defensive end Willie Jefferson and wide receiver Chris Matthews.
Matthews brings championship experience after averaging 21 yards per catch with the defending champion Stampeders. His presence may provide a lift to an offense already capable of going toe to toe with just about anyone.
Winnipeg is only going to be stronger defensively, too. Jefferson notched a career-high 10 sacks with the Roughriders in 2018, and if he can continue to put that type of pressure on the opposing passer, he'll be a massive addition.
Nothing is guaranteed, but the Blue Bombers figure to have excellent balance and a little more star power in 2019. They're very much a team to watch, and at this cool +650 price tag, one to consider betting on.
Hamilton Tiger-Cats +700
You can get a little more CFL betting value with Hamilton, which is paced by dual-threat passer Jeremiah Masoli.
The former Oregon product felt like a flash in the pan two years ago, but he was brilliant last year — so good, in fact, that he staved off the chants for Johnny Manziel — and nearly led the Tiger-Cats to the playoffs.
Hamilton does deal with some transition, though. Head coach June Jones exits, and the defense still has a lot of question marks.
Offensively, there's no denying Hamilton. Masoli has them on the map as a mighty fine sleeper, and if he had a better defense behind him, perhaps this team would be vaulted into the favorites category.
Fortunately, that isn't the case, and bettors get some solid bang for their buck here.
Edmonton Eskimos +1100
I also want to touch on the Eskimos, who still have a way to go (9-9 last year) after losing star quarterback Mike Reilly.
The good news is that Edmonton has put up points in the past and proved to have championship aspirations as recently as 2015. I don't know for sure if they're there yet, but the transition to Trevor Harris under center isn't as daunting as some would have you believe.
Harris is a seasoned pro of the CFL, putting up over 5,100 passing yards and 22 scores with a very good Redblacks team a year ago. Harris has been rather prolific in the past, too, as he's churned out 30+ passing touchdown campaigns twice since 2015.
Can Harris keep it going in a new system with different weapons? I don't see why not.
The real question remains Edmonton's defense, which allowed 471 points in 2018 and the fourth-most yards per game. If Edmonton can be better defensively and Harris doesn't miss a beat, this could be a very dangerous team — not to mention an amazing bargain.
Who Will Win the 2019 Grey Cup?
It is impossible to ignore the narrative of Mike Reilly coming back home. It's also undeniable just how dominant Calgary has been.
The defending Grey Cup champions of a year ago, Calgary has been in each of the last three Grey Cup games, and they've kept each one close.
If you want to keep going further back, their dynasty stretches to 2008. Seriously, the New England Patriots of the Canadian Football League have at least appeared in six of the last 11 CFL title games.
That's more than half.
Every reign has to end eventually, however, and I've come to be fully on board with Reilly landing in British Columbia lighting a fire under the Lions. I wish the value was better, but Vegas sees how good they can be, and the time to hop on them could be now.
If you need a sleeper to ride, Hamilton is actually my favorite. Masoli is really as good as advertised, and the Tiger-Cats have a brilliant offensive system. If that Hamilton defense can keep progressing, they may have something special on their hands.
For now, though, I'm biting hard on Mike Reilly fever. Give me the Lions at +325 at SportsBetting.ag and BetOnline.
PICK
British Columbia Lions
+325