Who Will Play Elvis in Baz Luhrmann Biopic?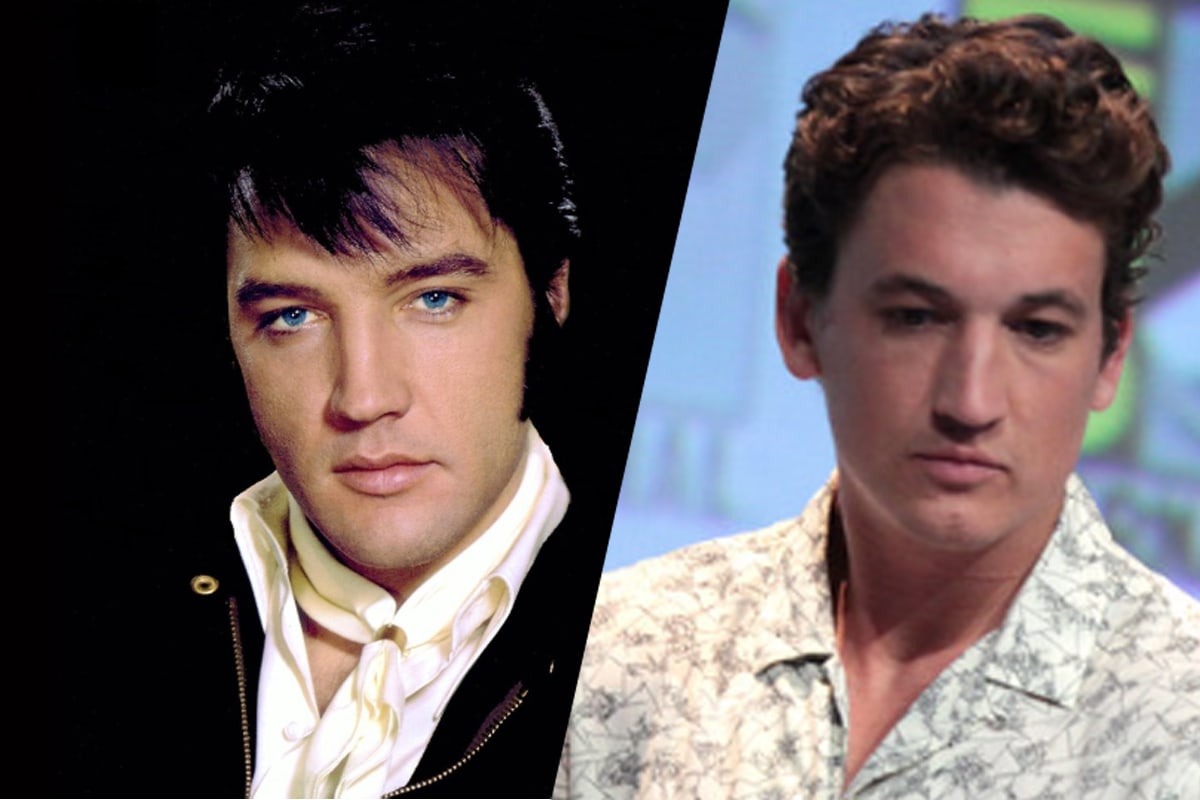 A running theme in Hollywood these days is the idea of digging up old stories of superstar celebrities.
It's usually revolved around brilliant performers, with Bohemian Rhapsody exploring Queen and frontman Freddie Mercury and with Rocketman detailing the roller coaster life of pop star Elton John.
These are two classic names in music, and their impressive portrayals follow past successes in Walk the Line (Johnny Cash) and Ray (Ray Charles).
The excellent casting and entertaining storytelling made each of these movies instant classics, and their ability to drum up interest in forgotten cultural icons creates more interest in doing the same.
Next up for Hollywood to resurrect? How about the King of Rock and Roll himself, Elvis Presley?
That's right, Baz Luhrmann, the illustrious writer and director behind impressive hits like Romeo + Juliet, The Great Gatsby, and Moulin Rouge will be back at it again in an upcoming untitled Elvis Presley project.
There isn't a title yet due to the film being very much in the beginning stages — so much so, in fact, that the movie doesn't even have a lead actor to grace the screen.
Top Contenders to Play Elvis Presley
This recent run of amazing biopics really sets the bar awfully high here. Rami Malek was pretty spot-on as Freddie Mercury, and Taron Egerton seemingly became Elton John.
Luhrmann probably doesn't have a lead yet because the right choice hasn't fully shown himself.
Perhaps, or maybe it's just been surprisingly difficult to separate the best option from a solid pool of talented actors that want the role.
That isn't to say he doesn't already have interesting options or even a favorite leading the way, though. At least that's not what Vegas thinks, as top entertainment betting sites like Bovada are already pushing out odds for who will play Elvis.
Styles leads the way as the only singer-first option here. He's also already gotten his feet wet as an actor, appearing in Christopher Nolan's Dunkirk in 2017.
That shows us that he may be serious about biting off a bigger chunk of Hollywood as an actor, and if an established director like Nolan trusts his talent, then it's arguable Styles could try just about anything.
The problem for me is Styles doesn't really look like Elvis Presley. None of these options really do, but the two that may offer the best look are Miles Teller and Aaron Taylor-Johnson.
Austin Butler is a bit too gaunt, Harry Styles appears too young, and Ansel Elgort isn't even close in the appearance department.
Teller has proven time and time again that he can act as well as anyone. The 32-year-old is still young enough to give you a young and old Elvis as needed, while he's more than proven himself with gritty performances in Bleed for This, War Dogs, and Whiplash.
The kid can act, and he looks enough like Elvis that I'm down for him as the lead. The big question, of course, is can Miles Teller sing?
I'd say so, while this clip even catches Teller gushing about possibly playing the iconic role. In fact, he lamented that nobody has really done Elvis to the level it needs to be done yet.
He's not wrong, but he's just one of several options with odds, and I do need to pay some mind to Aaron Taylor-Johnson, too.
Taylor-Johnson is another rising actor who has earned his stripes in some pretty raw spots like Savages, Nocturnal Animals, and Outlaw King.
I'll be the first to admit that none of those performances necessarily scream Elvis, but the dark features, good looks, and acting talent are most certainly there. The British actor has also showcased some singing ability in the past, so it'd be interesting to see what he could do with the part.
Who Else Could Play Elvis?
I was surprised by how much I liked the initial list of Elvis Presley options, while the odds for who plays Elvis are also pretty tantalizing.
But Hollywood shouldn't stop there. Perhaps they've already cast a really wide net in their efforts to get the perfect actor for this role.
If not, however, I'd argue the following names should have their hat thrown into the ring.
Robert Pattinson
Anwar Hadid
Zac Efron
Timothee Chalamet
Ezra Miller
Nicholas Hoult
Graham Phillips
I'm not saying these actors deserve the role. It remains to be seen if they'd all offer the right look and can also sing/dance the way they'd need to in order to nail this character.
Pattinson is busy with The Batman, and everyone here likely has projects taking up their time. But they all deserve auditions for quite possibly the greatest biopic ever approached.
Well, short of something involving The Beatles, I suppose.
Regardless, every stone should be turned over to get the casting right in this film. Past biopics have done this with amazing accuracy, so the plight to land the perfect Elvis shouldn't be a task taken lightly.
Who Will Play Elvis Presley?
I understand that Styles is the early betting favorite to play Elvis, but I don't see it. He doesn't have the look you want and could be better suited for other roles pertaining to famous musicians.
In my opinion, the two best bets available at entertainment betting sites are still going to be Miles Teller and Aaron Taylor-Johnson. Both have the acting talent to pull off Elvis, and they also have good singing voices.
ATJ offers way more betting value and would be great, but everything points to Teller for me. He is known for wanting to take on challenging roles, and he's literally spoken about this exact role.
I think Teller wants it, he has the look, and I like his singing tone. There is enough here to mold the perfect Elvis Presley character, while Teller being American like Elvis could arguably give him the leg up over some of the British talent in the running.
That really isn't reason enough to eliminate any of these worthy stars, but it's one more thing Teller has working to his advantage. He also happens to offer solid betting value, so as the best overall option available to bettors, he feels like a great pick.