Who Will Make the MLB Hall of Fame in 2022?

Props to the MLB Hall of Fame. While other major professional sports leagues seemingly let anyone into their HOF, professional baseball sticks to their guns.
MLB has an intense voting process, so much so that nobody got in during the 2021 balloting. Unreal.
I have to say that I absolutely love it, while big names being engulfed in scandals and/or political self-sabotage play into the madness.
As wild as this year's MLB Hall of Fame voting ended up being, I tend to think the voters will bend a bit to make sure someone gets in when the 2022 MLB Hall of Fame vote takes place.
The question for MLB fans and sports bettors, of course, is who?
If you are just wondering who will get voted into the 2022 MLB Hall of Fame, or you'd like to place a bet, let's go over the latest odds and come away with a prediction.
Odds for Who Will Make the 2022 MLB Hall of Fame
BetUS is your go-to betting site if you want to bet on who will be voted into the National Baseball Hall of Fame in 2022.
You cannot just ignore the "no one" bet at +1000. That literally happened last year, and there are currently only 333 inductees into the MLB Hall of Fame.
This is an exclusive club, my friends. The baseball writers who hold the fate of retired baseball legends in their hands are obviously stingy, too.
Of course, there is money to be made if some of the biggest legends finally catch a break.
Barry Bonds, Roger Clemens, and Alex Rodriguez head the list of scandalous ball players who technically deserve to be among baseball's most revered names, but in a very real way, could end up being banished for good.
Set your opinion aside when it comes to that and join me as I break down which players are good bets to get selected to the 2020 MLB Hall of Fame.
Analyzing Last Year's Voting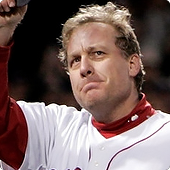 As I touched on, there were no new MLB HOF inductees last year. That is cool when you look at the exclusivity of this group, but it's also a bit of a bummer for some of the legends.
I mean, once you're eligible to go on the ballot, you only have 10 years to get in. That's one year taken away from everyone that was already in the running.
The guy leading the charge was former Red Sox great Curt Schilling.
Schilling has undeniably turned himself into a bit of a social outcast since his playing days, but there is no getting around his worth on the field.
The legendary hurler had three 20+ win seasons and ended his career with 216 wins and over 3,000 strikeouts. He also won a title with Boston and delivered the memorable bloody sock moment.
Schilling is one of the most iconic MLB pitchers in league history, yet he only received 71% approval from the panel. And that led the way.
Coming in second with 10% fewer votes was the masher to end all mashers in Barry Bonds, as well as another controversial arm in former Yankee's ace Roger Clemens.
It's arguable all three of these guys should be in the HOF by now, but they didn't make the cut last year. Will they get over the hump in 2022?
Which Favorite is the Best Bet?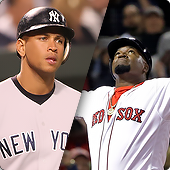 Two guys enter the 2020 MLB Hall of Fame voting process with odds that put them in the "favorite" category.
David Ortiz leads the charge at a disgusting -500, while Alex Rodriguez is a timid secondary option at -150.
Both guys were monster mashers during their impressive careers. Ortiz ranks 17th in career home runs, while A-Rod powered his way to 4th all-time.
Rodriguez also famously juiced his way to some dingers for at least some of his career, while Big Papi has never had to face such criminalizing accusations.
That alone gives him the massive edge, as Rodriguez is a tainted name. Big Papi also had the luxury of winning two World Series rings, and unlike A-Rod (or most elite hitters), he remained quite good up until his final days in Boston.
Of the two guys with the best MLB Hall of Fame odds, one feels like a total waste of time, and it's not Big Papi.
Who Offers the Most Value?
Considering most of the candidates feel and look like Hall of Famers, you could argue a case for most of them.
And looking at the zero inductees from 2021, it's also quite clearly possible they're all left holding the bag for the second year in a row.
I don't think the voters will allow that to happen, though, so I'd be eyeing Ortiz for the safe play, and then looking to invest in some value bets.
One that stands out is Scott Rolen.
Rolen is not the best player in this group, and ordinarily, he just isn't a guy that screams "Hall of Fame lock" to me. He is a fantastic player who offered power, efficiency, and elite defense, however.
This would be an inductee that brings little turmoil from his past, either. It'd be a nice, deserving, and wholesome Hall of Fame addition.
It doesn't move the needle for me in terms of being a fan and wanting to see legends honored, though. That brings me to more enticing value like Barry Bonds, Curt Schilling, and Roger Clemens.
Schilling deserves to be in the MLB Hall of Fame when you look at his play, impact, and stats. Voters should disregard the off-field stuff well after his playing days, as it simply has nothing to do with who he was as a player.
I do understand some people not wanting Clemens or Bonds in (probably ever) due to the steroid allegations. I cannot argue against that, as the integrity of the game and all stats accrued suddenly are in question.
However, if you can look past that, Clemens is undeniably one of the greatest pitchers of all-time, and Bonds is the MLB career home runs leader.
These guys are a part of MLB history forever – no matter what – so if the Hall of Fame voters are ever going to buckle, it'd be for these two dudes.
Whether you think that will happen or not, the value with all three of the guys mentioned here (and Rolen) is tough to ignore.
2022 MLB Hall of Fame Predictions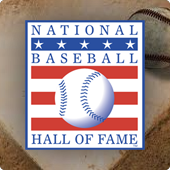 The cool thing here is that while last year zero players made the cut, quite a few could always be voted through.
That means that you could toss some cash at more than one bet, and either they all hit, or maybe you at least hedge your bets a bit.
I think there is an argument for a pariah like Schilling. There is no denying his HOF career, and it'd be a bit silly for the MLB Hall of Fame to keep him out forever just because of his political stances.
He's a strong value, while you could also argue that we're getting closer to someone from the steroid-using category could break through, as well.
Could Barry Bonds, Roger Clemens, or A-Rod get the nod here? It is not as impossible as it once felt.
It may make sense to start your bets off with Big Papi. His -500 odds have him stand out as the most logical bet. He does not have any crazy skeletons in his closet, he's a world champion, and he's one of the most prolific mashers in MLB history.
There isn't a ton of value in that bet, so I'd attach fliers on Schilling and Bonds here. Both saw voter interest spike slightly last year, and Schilling is already close to being accepted in.
These would be risky bets, but they are deserving, and they're slowly trending in the right direction.
Ready to bet on who will be voted into the 2022 MLB Hall of Fame? Head over to the top MLB betting sites to place your bets.